22-feet Ganesh idol made from 30,000 tissue papers promotes eco-friendly Ganesh Festival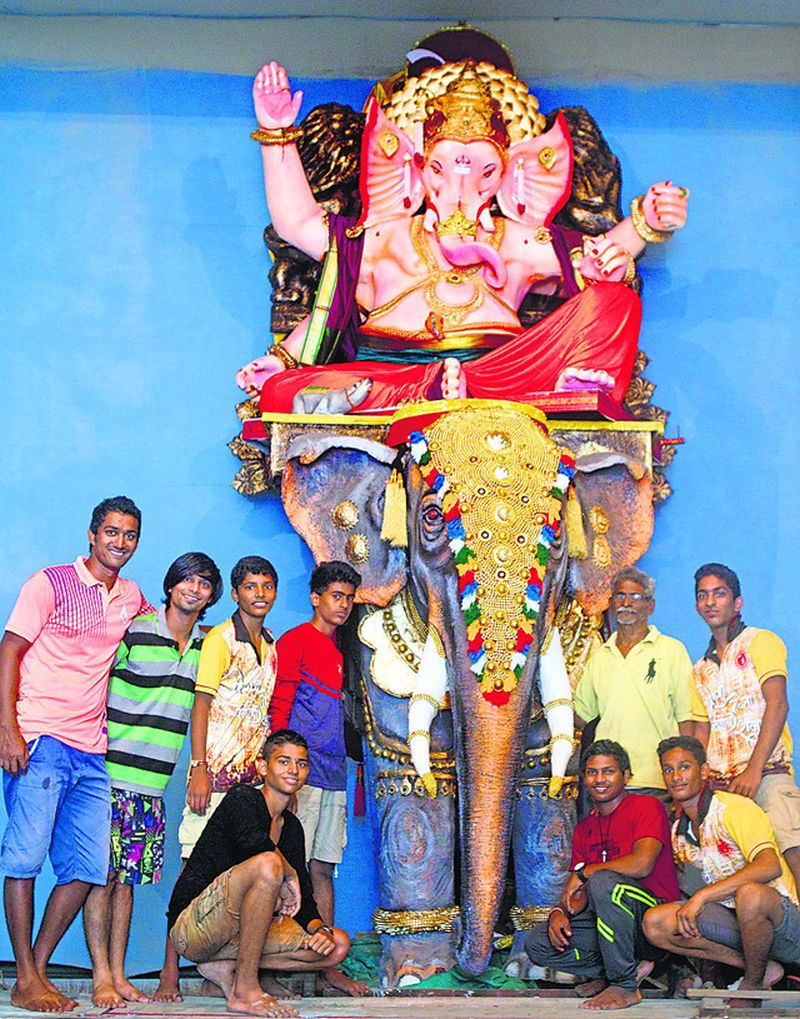 Ganeshotsav aka Ganesh Chaturthi is around the corner and already, this year, we are certain, it's going to be an eco-friendly celebration – hope you're listening.
Karnataka State Pollution Control Board has openly appealed for a clean and green Genesh Festival and is educating people about ill-effects of idols made of Plaster of Paris and immersing of idols in fresh water sources.
Since, responsibility of conserving the environment actually lies with the people – a Mumbaikar, Digambar Manikar and Rajesh (his son) have created an awe-inspiring 22-feet Ganesh idol from 30,000 tissue papers and bamboo sticks.
Built at Vile Parle, East Mumbai, the idol weighs 150kg and stands with the support of bamboo sticks. Costing Rs 80,000, the tissue paper Ganesh will be unveiled at various locations including Vile Parle, Jogeshwari, Shastri Nagar, Andheri and Santacruz on September 17 (tomorrow).
Explaining how father-son duo managed to create a Ganesh idol made of tissue papers, Rajesh Manikar said,
We put together a 22-foot layout of bamboo sticks stuck together using natural gum. We then mixed a large mould of tissue papers and newspapers to be placed on the bamboo sticks with a little water. Within three months, the idol's impression was ready.
We learn the one-of-its-kind Ganesh idol takes hardly five minutes to dissolve in water, and that bamboo sticks can be taken off after the immersion of the idol.
This tissue paper Ganesh is not the first eco-friendly idol of the Elephant God they have made. Digambar Manikar and Rajesh Manikar have been making and training children at Vile Parlecha Peshwa Bal Gopal Mitra Mandal to make various size idols from tissue paper since 2008.
Some tips you should remember, picked from Karnataka State Pollution Control Board's guidelines for eco-friendly Ganesh Festival –
Install Ganesh idols made of clay or other environmentally conscious (biodegradable) materials instead of Plaster of Paris (PoP)
Paint the idols in natural colours (instead of chemical colours). Natural colours are safer and dissolve quicker in water
Take off decorative items and eatables (fruits and sweets) before immersing an idol in water. And dispose of all solid waste properly
It's better to immerse idols in tank or buckets instead of fresh water sources such as lakes, wells and even sea
Do not use sound magnifying instruments – loud speakers etc., be peaceful and enjoy the festival