Dyv-net by Javier Ponce Architects spring farming space in China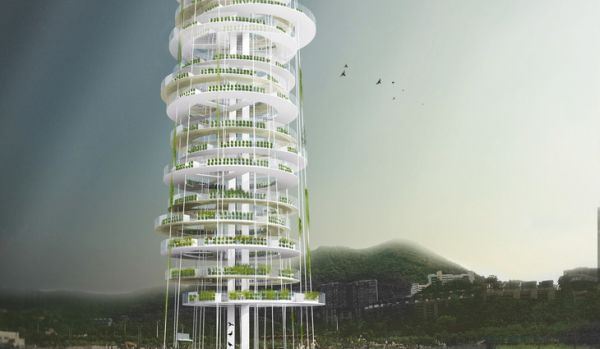 Food shortage due to limited farming space has been a protuberant problem in China. The beautiful Chinese cities and industries have swallowed a major part of agricultural land. Brining a perfect solution to this serious problem is Javier Ponce Architects that have designed a skyscraper to create more agricultural space. Christened Dyv-net, Dynamic Vertical Networks, this project planned for second largest administrative district of Hong Kong, Tai Po District won "Citation in the FuturArc Prize 2013" award.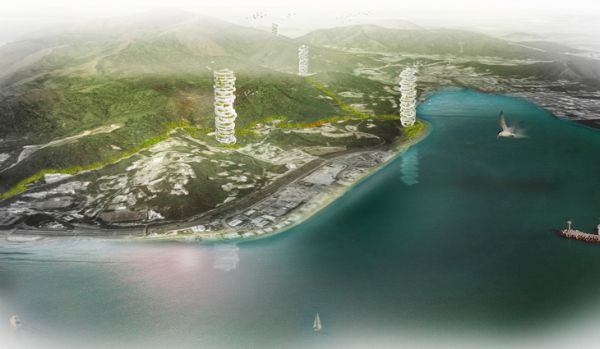 Inspired by the China's traditional rice farming agriculture, Dyv-net is project that incorporates vertical structures, which give an opportunity to produce food, save land and behave like a biodiversity hub having rich variety of flora and fauna. These modern farming structures uses shifting floor plates and light structural systems that are made from recycled metallic material. Standing 187.50 meters tall, the Dyv-net will use the technique of paradigm shift that will create more agricultural land by building upwards and avoid soil erosion.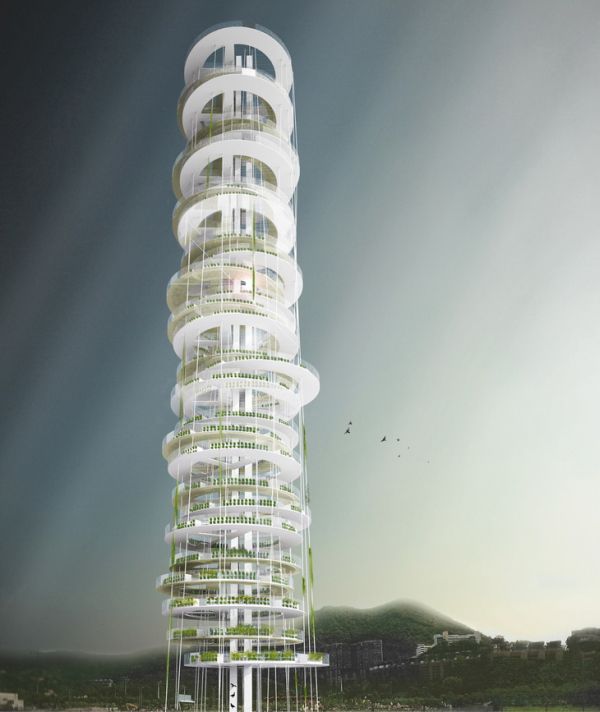 The structures will incorporate solar panels to be self-sustainable. There is also provision for water recycling systems and natural ventilation. The high-rise structures will offer 360 degree panoramic views of the Tai Po District, the scenic mountains and mesmerizing sea. The tower will not just provide agricultural space, but will also allow installation of laboratories and research centers.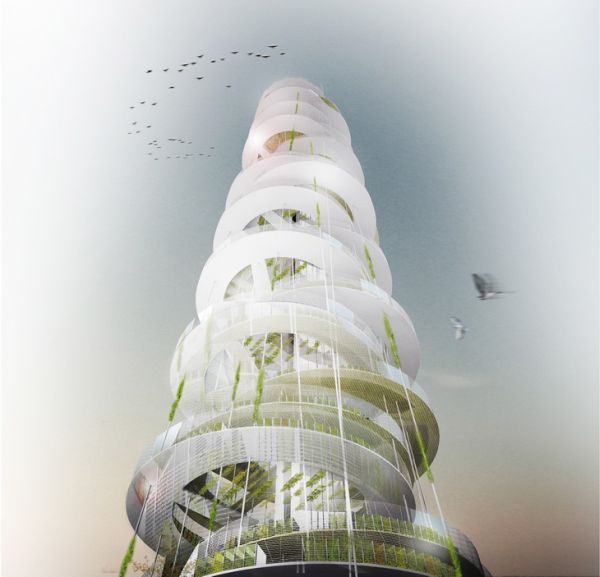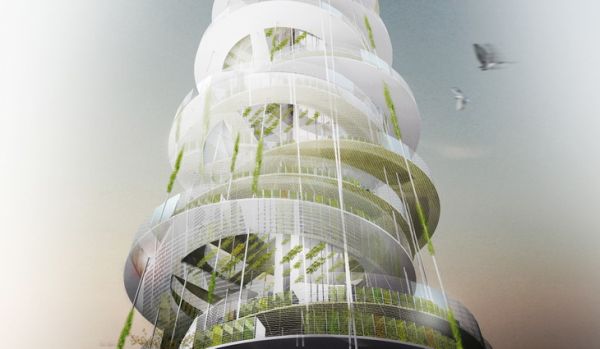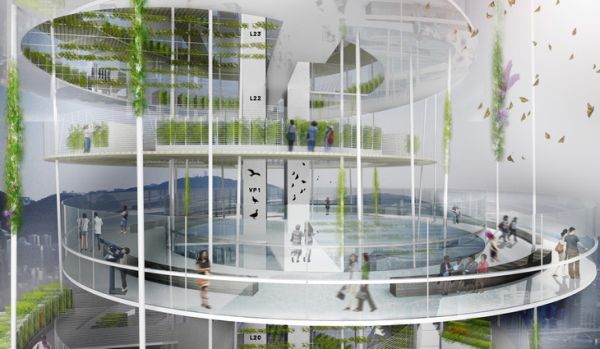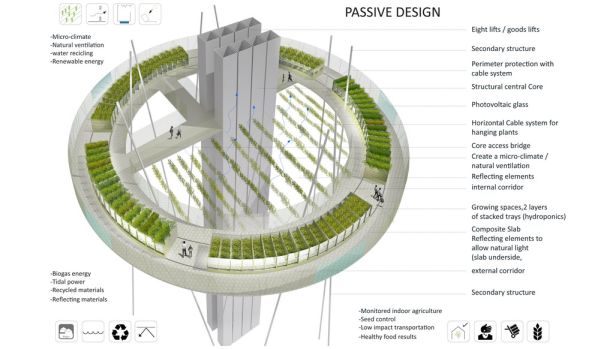 Via: Archiscene