These 30 Ocean Conservation Organizations are fighting to Save Marine Biodiversity   
For a long time, oceans bloomed with healthy marine life, vibrant ocean waters, and beautiful coasts – which sounds like a distant dream of the days past. The flow of waste, including plastic and chemicals, to the seas, has been threatening the existence of several marine life species for decades now. Reportedly, the wastage equivalent of a truckload is emptied in oceans every minute, every day – and it keeps getting worse by the day. Additionally, human intervention, hunt for marine animals, and harmful fishing habits have exacerbated the situation.  Fortunately, a number of ocean conservation organizations across the world are working to save the oceans.
Early movements focused on ocean conservation and issues related to ocean pollution began in the '50s and '60s and since then, many organizations have been established to bring and raise awareness on the significance of ocean conservation.
These organizations, through various campaigns and other activities, are protecting and nurturing the oceans to restore their former glory. Moreover, ocean conservation organizations and movements have directly affected the Law of the Sea Convention by the United Nations, establishing universal ocean laws that should be respected by countries.
From saving coral reefs and other marine species to tackle ocean plastic pollution, these 30 ocean conservation organizations are working to save the oceans. Know more about these mindful organizations giving their every ounce for saving the oceans, and ultimately the planet.
Bahamas Plastic Movement
The Bahamas Plastic Movement is a Bahamas-based non-profit organization, which focuses on reducing plastic pollution. After sailing across the Pacific Ocean the study the Western Garbage Patch, Kristal Ambrose realized the levels to which plastic has polluted the oceans. She later founded the organization in 2014 to make Bahamas free of plastic debris using research, education, citizen science, and policy change. The movement conducts plastic education campuses, encouraging people to join the program by adopting a beach, etc.
Blue Frontier Campaign
Founded in 2003, the Blue Frontier Campaign is a United States marine conservation organization that has established a network of grassroots individual citizen activists. The organization works for the improvement of ocean policies in the 23 coastal states of the United States. The mission of the organization is to create solution-oriented citizen engagement which is crucial to saving the oceans, coasts, and communities.
Bye Bye Plastic Bags
Bali-based sisters Melati and Isabel Wijsen co-founded the youth-led organization Bye Bye Plastic Bags in 2013 to raise awareness and ultimately stop the use of single-use plastic bags in their community. Their initiative and relentless petition played a pivotal role in the Bali government's decision to ban all single-use plastics in 2018. The youth collective develops programming for local kids to learn about pollution, participate in beach cleanups, and take a stand against public policies that harm the oceans.
Coral Reef Alliance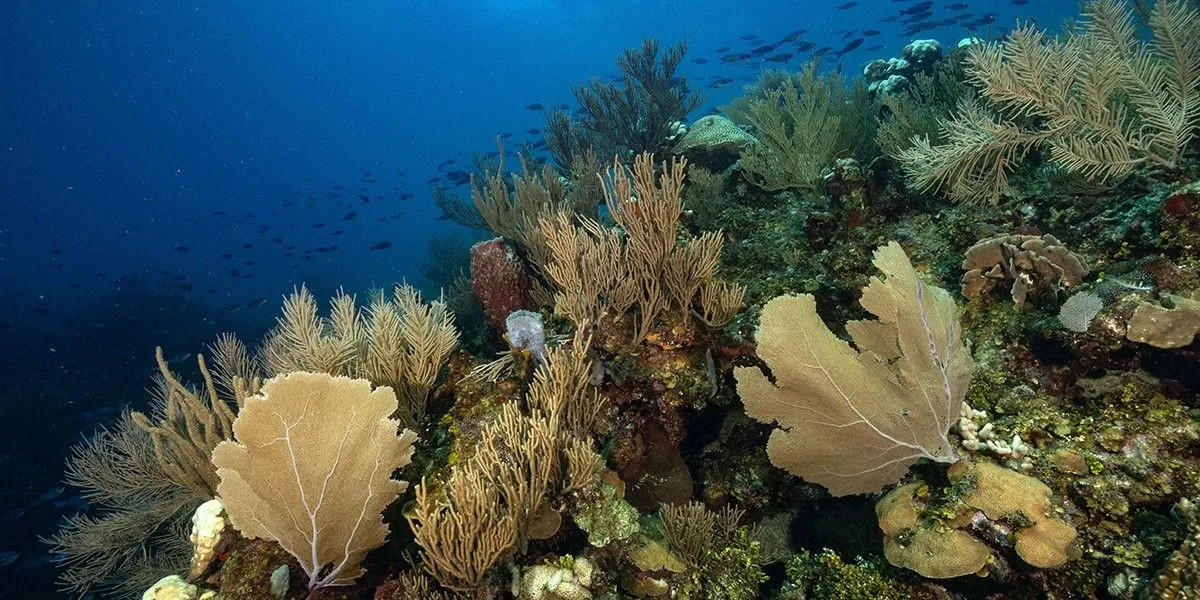 Coral Reef Alliance is a non-profit, environmental NGO that is trying to save the world's coral reefs. The organization collaborates with communities to reduce direct threats to reefs in ways that are beneficial to people and wildlife in long term. Furthermore, it is actively expanding the scientific understanding of how corals adapt to climate change and is employing this information to help reefs thrive.
Greenpeace International
Greenpeace International is an environmental organization with offices in over 55 countries. The organization is working on various environmental issues, including the oceans and issues pertaining to the marine ecosystem. Owing to its vast network across the world, the organization argues big corporations to act to reduce the plastic footprint to end the flow of plastic into the oceans. Moreover, Greenpeace is also working in addressing unsustainable fishing practices, climate change, and ocean acidification.
Lonely Whale Foundation
Officially launched in 2015 by actor Adrian Grenier and co-founder Lucy Sumner, the Lonely Whale Foundation aims to spread awareness about the health of the oceans and marine life. The foundation started campaigning to educate people about the harms of one-use plastic straws in the ocean and ultimately to stop their use. It is also working on a campaign to tackle single-use plastic water bottles.
Natural Resources Defense Council
New York City-based Natural Resources Defense Council (NRDC) is an international environmental advocacy organization that works to protect oceans (and other natural resources) from pollution and exploitation. The organization emphasizes on implementation of laws to help save marine life. It also takes necessary efforts to preserve ocean treasures and prevent destructive fishing practices and protect coastal communities from offshore drilling and etc.
Nature Conservancy
The Nature Conservancy is one of the world's leading conservation organizations, fighting to protect both nature and people. With conservation efforts in 72 countries, the non-profit organization has been known to take direct action such as volunteering for a beach cleanup or educate people to spread awareness about the benefits of clean oceans.
Ocean Conservancy
Founded in 1972, Ocean Conservancy aims to protect the ocean from the current global challenges. The organization has become one of the leading advocacy groups working for the protection of marine ecosystems. The organization creates science-based solutions for healthy ocean and wildlife communities that depend on it, works to restore sustainable fisheries, and tries to reduce human impact on oceanic ecosystems. It also conducts several programs such as the International Coastal Cleanup program that brought millions of volunteers together to clean beaches worldwide.
Oceana
Oceana was founded in 2001 to focus on oceans and achieve change in the overall attitude toward these ecosystems. It conducts targeted campaigns advocating against the collapse of fish populations, marine mammals, and other issues related to marine life. Oceana also conducts drives to end major sources of ocean pollution, including shipping emissions, oil, mercury, and aquaculture.
Oceanic Preservation Society
Colorado-based non-governmental organization Oceanic Preservation Society focuses on the promotion of marine conservation and the environment. Established in 2005 by photographer Louie Psihoyos, the organization uses film, photography, and social media to inspire, empower and connect a global community of activists that are working to protect the planet. The organization promotes marine conservation and environmental protection by combating complex global issues such as biodiversity loss, climate change, illegal wildlife trading, deforestation, and unsustainable fishing.
Ocean Sanctuaries
Ocean Sanctuaries is a non-profit that focuses on ocean citizen science, education, and outreach. Founded by Michael and Barbara, the organization aims to inspire people to take action around ocean conservation and habitat preservation. It provides a platform to the volunteers to foster greater understanding, wise ecology, species protection, and good stewardship of the ocean and related ecosystems.
Pacific Marine Mammal Center
Established as Friends of the Sea Lion in 1971, Pacific Marine Mammal Center was the first marine mammal rehabilitation facility in California and was established before the Marine Mammal Protection Act of 1972. The organization works for marine mammal rehabilitation with six other centers along California's coastline.
Pacific Whale Foundation
The Pacific Whale Foundation was founded in 1980, which conducts whale research and educates the people in an effort to save the vulnerable species of whales from extinction. The NGO has been working to prevent the decline in the populations of humpback whales, dolphins, turtles, and coral reefs in Hawaii. It also provided funding to the Alfaguara project in Southern Chile for marine surveys of the local blue whale population in 2012. Combined with memberships, donations, charitable grants, and a group of dedicated volunteers, the organization reaches over 400,000 individuals each year, spreading awareness about whale conservation.
Parley for the Oceans
Founded in 2012, Parley for the Oceans collaborates with a network of creators, thinkers, and leaders to raise awareness for the beauty and fragility of the oceans and to develop and implement strategies that can eliminate their exploitation. The organization aims to end the use of plastic that pollutes the oceans and poses threat to all marine ecosystems. It is working toward inventing smarter and sustainable materials to use in place of plastic, while also reducing the amount of it till that time.
PRETOMA
One of the well-established ocean conservation organizations, PRETOMA is a Costa Rica-based marine preservation NGO, which constitutes biologists, naturalists, conservationists, and citizens who are concerned over the plight of the sea turtles and the marine habitat. It works to protect, conserve and restore the population of sea turtles that use the marine environment of Costa Rica to either nest, feed, or migrate. The organization also carries out research to help protect ocean resources and to encourage sustainable fishing practices in America.
Project AWARE
Project AWARE is a global non-governmental organization for ocean protection supported by a community of adventurers. Observing the impact of overfishing and pollution on marine ecosystems, the organization is determined to address various environmental challenges that jeopardize underwater life. Project AWARE takes action to create both local and global change for the oceans while protecting the most vulnerable marine species and decrease pollution.
Reef Check Foundation
There are very few ocean conservation organizations working to protect the coral reefs. Established in 1996, the Reef Check Foundation is an international non-profit organization that is dedicated to the conservation of tropical coral reefs and temperate kelp forests. The organization has volunteers teaming up in over 80 countries and territories, promoting stewardship of sustainable reef communities across the globe. It is the United Nations' official coral reef monitoring program.
Ric O'Barry's Dolphin Project
Richard O'Barry founded the project in 1970, to advocate against the captivity of dolphins after working for the dolphin captivity industry. Dolphin Project is a non-profit organization dedicated to the welfare and protection of dolphins across the world. It aims to end dolphin exploitation and slaughter, as dolphins are often captured, harassed, slaughtered, and sold into captivity. O'Barry has also rescued and rehabilitated dolphins in many countries. One of the renowned ocean conservation organizations, Dolphin Project has made big strides in dolphin conservation.
SeaLegacy
SeaLegacy is an NGO, formed by a group of an experienced and renowned group of storytellers, photographers, filmmakers working to make oceans clean and healthy. With a collective experience of decades in conservation, photography, communications, and the latest technologies, the organization works to build a healthy future for oceans. It conducts campaigns to spare the word and use media impact to bring lasting and sustainable change.
Sea Shepherd Conservation Society
Washington-based marine conservation organization, Sea Shepherd Conservation Society is taking direct actions to conserve the marine ecosystems. Founded in 1977, the organization is fueled by the mission to conserve and protect all marine wildlife. Currently, thousands of "Sea Shepherds" are working in over 40 countries and campaigning against ocean pollution.  It provides ships, equipment, technical advice, and consultation to many partners, including local communities and governments across the world.
Sea Turtle Conservancy
The Sea Turtle Conservancy is one of the oldest and most accomplished ocean conservation organizations for sea turtle conservation in the world. This non-profit was founded in 1959 in response to renowned ecologist Dr. Archie Carr's book "The Windward Road" that first alerted the world to the plight of sea turtles. Since then the organization has been committed to research and conservation initiatives in saving the Caribbean green turtle from immediate extinction, raising awareness and protection for sea turtles across the globe.
Shark Trust
Founded in the UK in 1997, the Shark Trust is a charitable organization, dedicated to promoting the study, management, and conservation of sharks, skates, and rays globally. The trust focuses on scientific research and education programs and works with divers, politicians, boat owners, and commercial and recreational fishers as well as the public. The organization has put down rules for approaching sharks; campaigns for legislative protection of vulnerable shark species and strict actions against shark finning.
Surfrider Foundation
Founded in 1984, California-based conservation organization Surfrider Foundation has been fighting to protect the oceans and beaches of the country. The grassroots network of the organization works to protect coasts and oceans by supporting water quality testing, community partnerships, beach cleanups, and more. What started as a protest by a handful of surfers against the threats to their local surf break has flourished into a big movement to conserve the oceanic ecosystems.
Take 3
An Australia-based non-profit organization, Take 3 is a Clean Beach Initiative that focuses on the reduction of plastic pollution in the oceans and beaches. The organization raises awareness of marine debris, especially plastic, and motivates individuals to take 3 pieces of garbage before the beach, places near waterways, or coastal areas. It is no news that millions of tons of plastic end up in the oceans every year, and this initiative is trying to turn these small efforts into big results to eradicate ocean plastic pollution.
The Environmental Defense Fund
The US-based non-profit organization, the Environmental Defense Fund is known for its work on planetary issues such as global warming, ecosystem restoration, oceans, and human health. The organization aims to use science, economics, and law to find environmental solutions that will restore the balance of the earth and water. It has worked with fishing communities to offer transitional and financial support while curbing overfishing and introducing sustainable fishing models in several regions.
The 5 Gyres Institute
The 5 Gyres Institute is a non-profit organization that works on reducing plastic pollution through research. Co-founded by husband-and-wife duo Marcus Eriksen and Anna Cummins, the organization fights against pollution through science, art, education, and adventure. In 2015, the organization was able to successfully help impose a ban on plastic microbeads used in skincare and cosmetic products in the United States.
The Ocean Cleanup
The Ocean Cleanup is a non-profit organization that is developing advanced technologies to eliminate ocean plastic pollution. With a goal of a 90 percent reduction in ocean plastic, the Netherlands-based organization intercepts plastic debris in rivers before it can reach the ocean. After initial testing and prototyping in the North Sea, the organization deployed its first full-scale prototype in the Great Pacific Garbage Patch. The Ocean Cleanup began a new initiative in 2020 with the Interceptor, which has been tasked with tackling the trash problem, with plans to prevent 80 percent of riverine trash coming from 1000 rivers worldwide.
Woods Hole Oceanographic Institution
The US-based Woods Hole Oceanographic Institution is a non-profit research and higher education facility that works in all aspects of marine science and engineering. It houses scientists and engineers, who work for resolving some of the most significant problems such as plastic pollution, global warming, and acidification that plague our oceans. The organization is also involved in delivering unbiased information to help shape public policies, increasing awareness among people about the importance of preserving oceanic ecosystems.
4Ocean
Founded in Florida in 2017, 4Ocean is a for-profit organization that works to bring awareness to ocean pollution and ways of cleaning it up. The organization produces bracelets, apparel, and other merchandise made mostly from recycled materials. It uses a portion of the profits to remove one pound of trash from the ocean and coastlines for each bracelet that is sold in a bid to rid the ocean of plastic pollution.