Scary pictures of Bengaluru Lake & roads covered in snowy toxic foam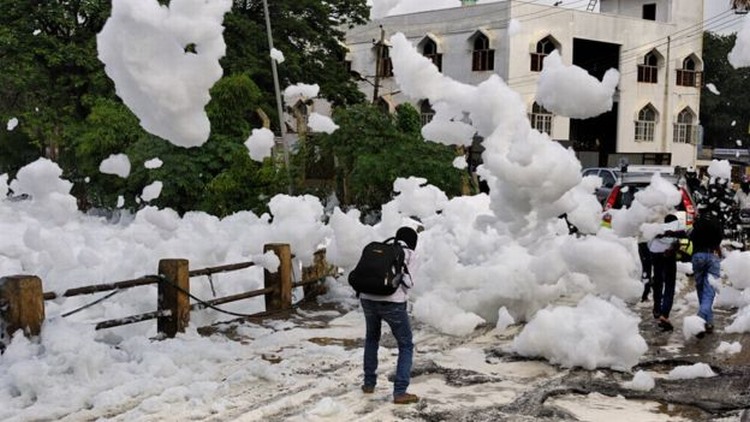 India's Silicon Valley, Bengaluru is making headlines worldwide after horrific pictures of toxic froth covering 9,000-acre Bellandpur Lake and roads show up.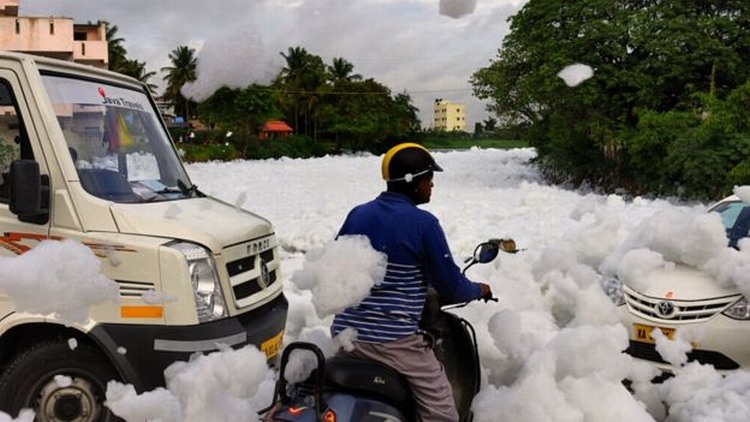 Nightmarish pictures captured by IT professional Debasish Ghosh show how garbage and toxic industrial waste released into the lake has begun to take horrifying form. The snowy froth is flowing onto roads and flakes are rising high in air, reaching surrounding areas.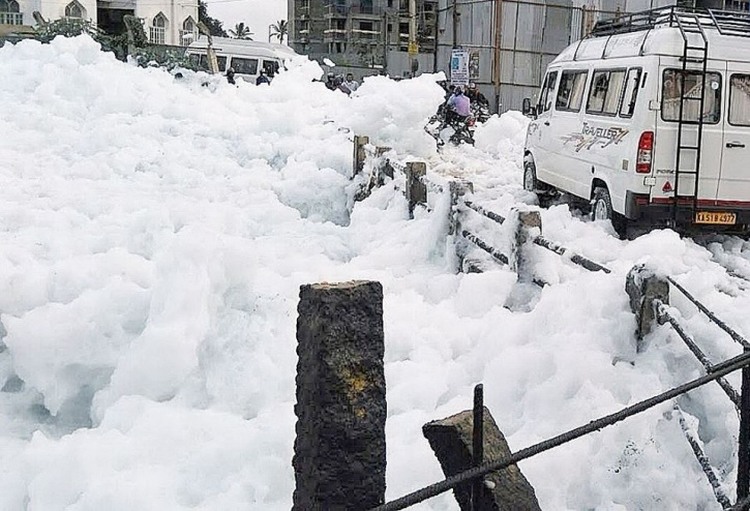 Commuters and pedestrians are bearing the brunt of polluted water body. Pictures show how they make their way through this froth both on road and in the air.
The toxic foam emits an unbearable smell. The chemical pollution in Bengaluru's largest lake isn't new story, and locals have been appealing to authorities to take appropriate measures to get a hold of the situation. People claim that government authorities always passed assurances, but never actually did anything in reality.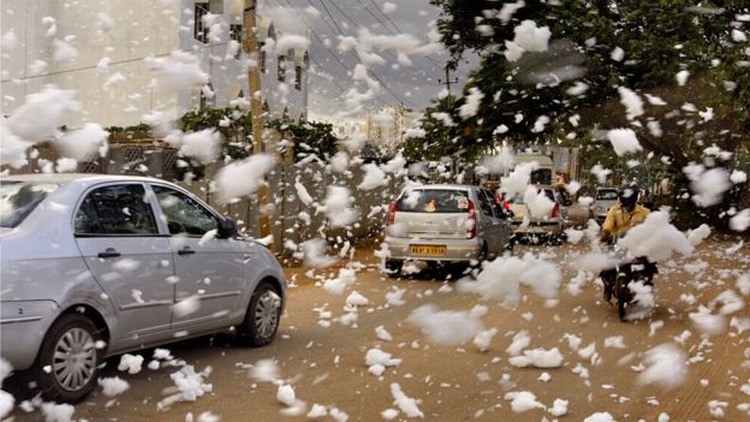 The key road connecting the airport to the border town of Hosur is completely covered in toxic, stinking froth. Earlier, in May, the lake had caught fire at two separate days due to high level of industrial effluents in the water, including detergents, oil, and grease.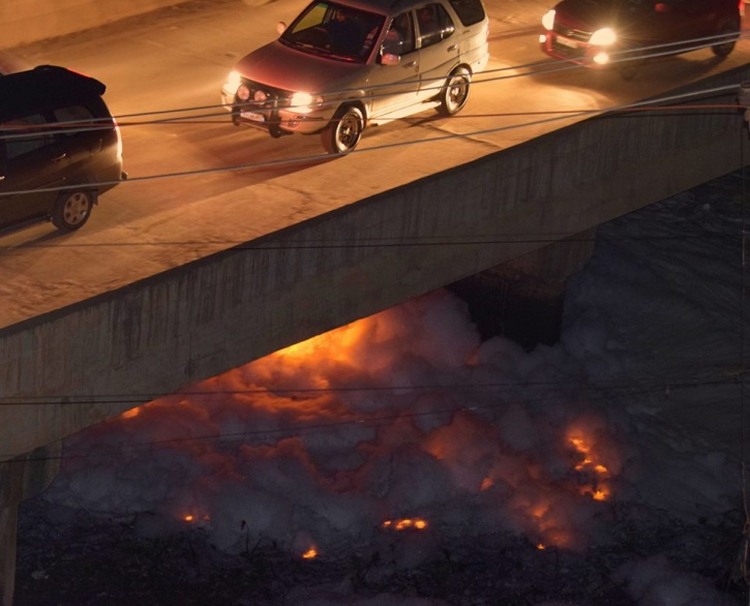 Many eco-activists have been raising the issue of degrading condition of India's IT hub from 2001, and this fight is still on as government isn't showing any interest in the issue. In 2012, The New York Times had featured a story with a headline "India's Plague, Trash, Drowns Its Garden City During Strike"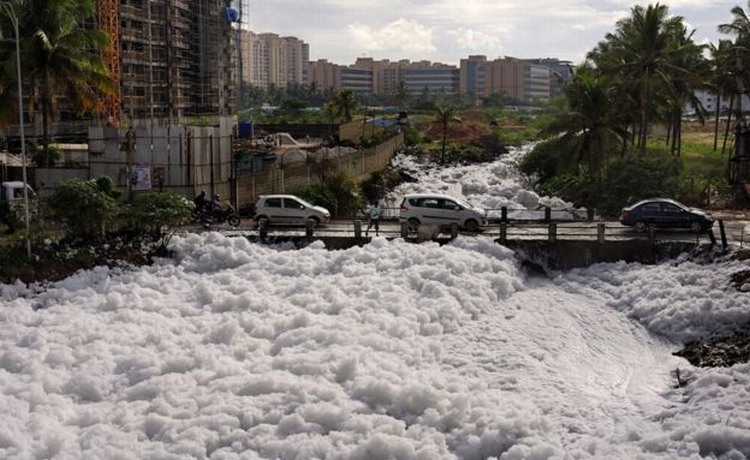 According to an urban expert Suresh R,
"It's not just about the city's image internationally. It's also about the associated health risks. Toxic water from the lake and its filthy surrounding could be dangerous. You never know which communicable disease is waiting to break out."
People are also signing an online petition on Change.org. The petition addresses Karnataka Minister for Forest, Ecology and Environment, B. Ramanath Rai, asking for immediate clean up of Bellandur Lake.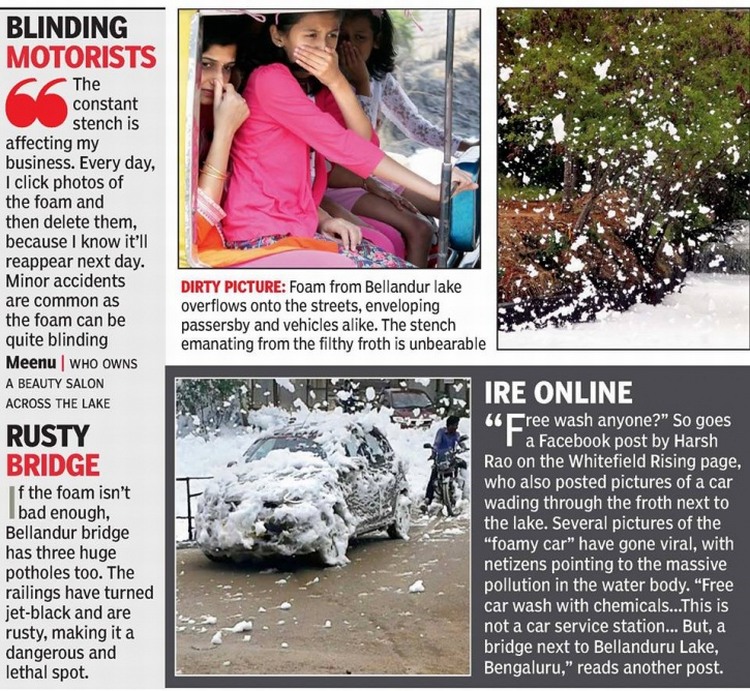 The petition has been signed by over 8,000 people in three weeks. Within three hours of filing the petition, it received 3,000 signatures.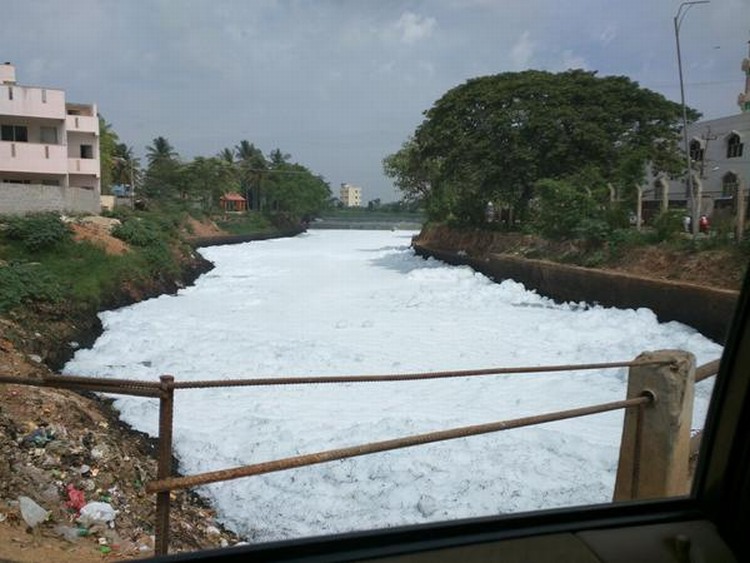 The images of snowy lake went viral on social media and were later picked up by the British Broadcasting Corporation (BBC).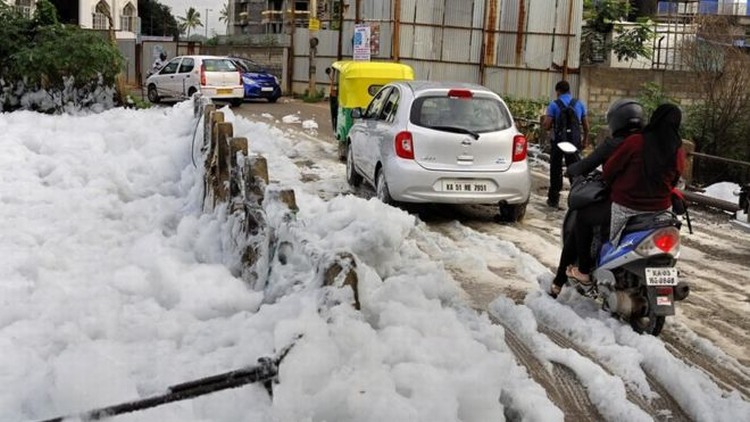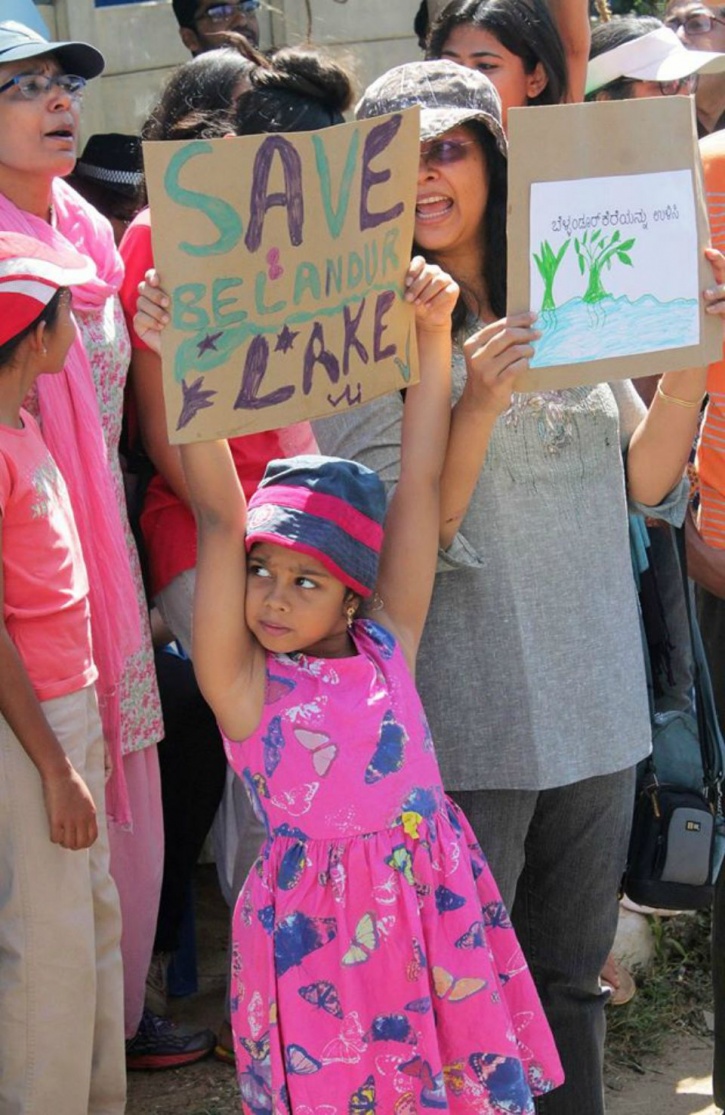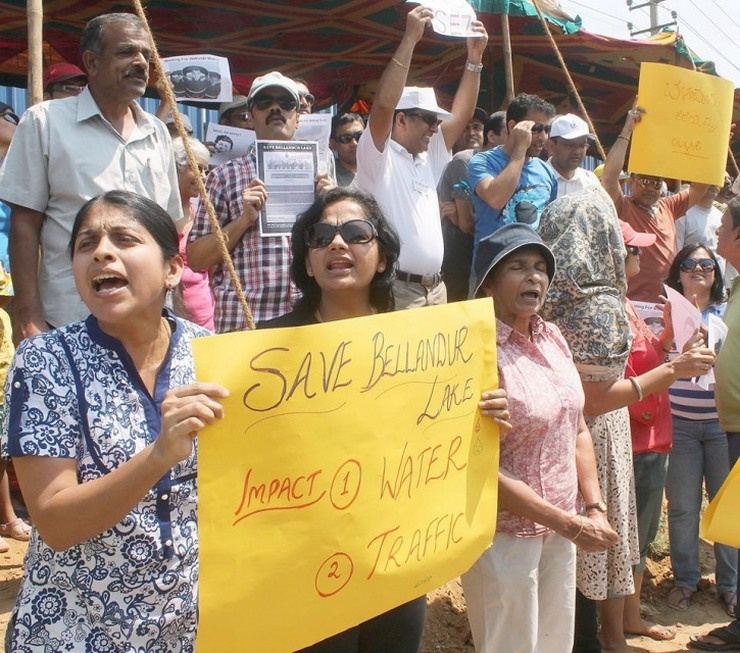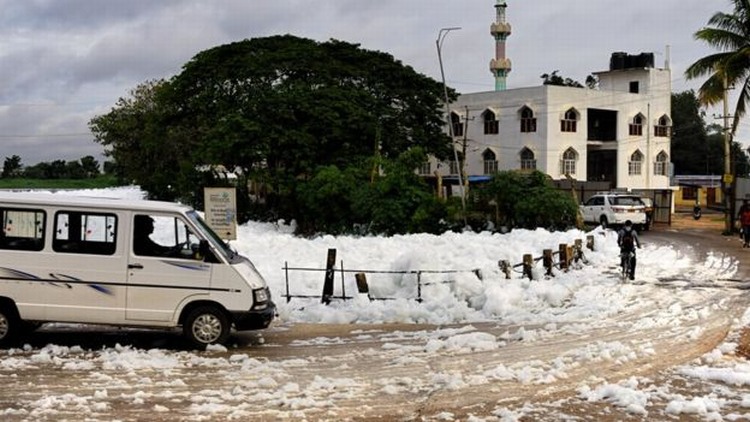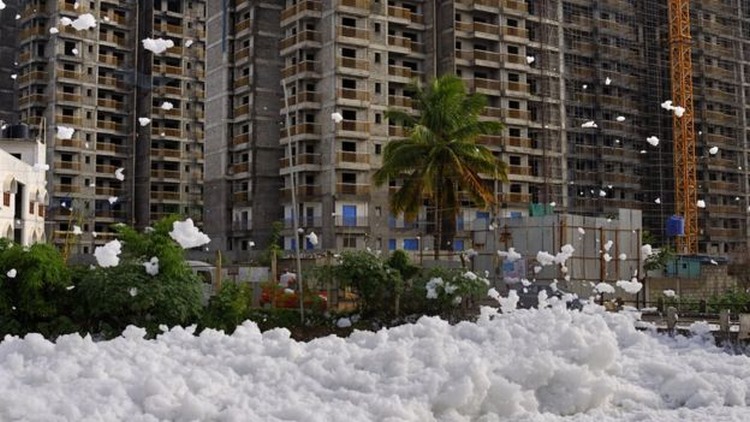 Image Credits: Indiatimes/BBC