India inches closer to its solar goals, crosses solar power capacity of 9 GW in 2016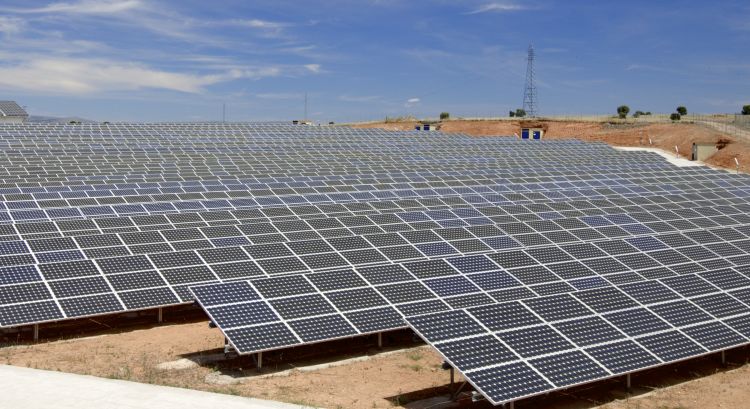 Solar power in India is one of the fast-paced industries in the country of late. As on 31 December 2016, India's solar grid recorded a cumulative capacity of 9,012 megawatts (MW) or 9 gigawatts (GW), Union Power Minister Piyush Goyal informed the Rajya Sabha in a written statement.
According to Goyal, state of Tamil Nadu leads with largest solar output capacity of 1.6 GW, followed by Rajasthan and Gujarat, recording 1.32 GW and 1.16 GW respectively. The states of Andhra Pradesh (0.98 GW), Telangana (0.97 GW) and Madhya Pradesh (0.84 GW) are at the heels of the leading states.
India has very ambitious solar plans. The bold initiatives including deriving 40 percent of all the country power needs through renewable sources by year 2030. This includes plans to develop 100 GW of solar power by year 2022.
Government of India is quite serious of its solar plans. The Ministry of New and Renewable Energy website is updated every month with new figures indicating true and accurate growth in development of solar power around the country.
The power initiative is distributed state-wise since, the development of solar power varies from one state to another depending on:
Availability of a conducive state policy for solar power
Availability of land for installation of solar panels
Solar radiance – brightness of the sun in layman language
And willingness of DISCOMS (power distribution companies) to purchase solar power
It is very critical for India to generate electricity through clean and renewable sources including solar power since nearly 300 million people (approximately 30 crore) in India live without access to electricity. This is almost one-fourth of the country's entire population.
There are many areas connected to the grid but they face frequently disrupted supply. Add to this increasing population, and statisticians believe India's demand for electricity will double by 2040. If we don't have alternative energy resources in place by then; our present resources will be depleted and there'll be no electricity left.
India is a brilliant destination for solar power plant, it has one of best conditions to harness solar energy. This is because the country receives around 300 days of sunshine every year. Rapid and consistent expansion of solar power in the country could mean uninterrupted supply of electricity for all. The solar industry could also create new jobs, which could enhance development.
Solar tariffs that were determined at Rs 5.68 per kWh without accelerated depreciation benefit and Rs 5.09 per kWh with accelerated depreciation benefit by the Central Electricity Regulatory Commission (CERC) are steadily decreasing. The tariffs rolled down to Rs 4.34 per kWh in Rajasthan after bidding in power distribution companies, this would translate down to the solar power reaching the end user at a more nominal price – almost at par with normal grid energy if not lesser.