Ink from thick air: A company is capturing air pollution to convert it into black ink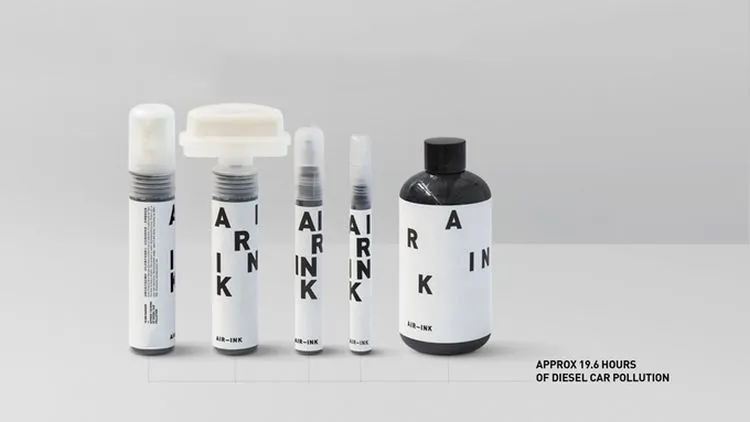 Air pollution is one of the most serious perils, and particulate emission is the biggest contributor. While, most countries are paying no heed to the dire situation caused by air pollution, a company – offshoot of MIT Media Lab is working on a way to capture and refine air pollution and convert it into safe, high-quality ink for art.
Called the Air Ink, this is made by collecting, detoxifying and refining pollutant particulate matter – vehicular emissions, wood burning emission coming out of chimneys, emissions caused by generators and unburned carbon soot.
Air Ink is a product of Graviky – a MIT Media Lab spinoff company – which has developed a standalone device called Kaalink. Kaalink captures more than 95 percent of particulate matter from a polluting source, and converts it into Air Ink.
Kaalink is developed primarily for mitigating some of the world's most harmful emissions. The device is prepared well, and it is doing so on a small scale. Kaalink is being used to capture pollution from vehicle exhausts. It is then removing all toxic components from the harvested pollution to create clean and safe black ink that artists can use as normal ink.

According to the company "45 minutes worth of vehicular emissions captured by the Kaalink device can produce 1 fluid ounce of Air Ink."
Talking about its vision behind the device, the Graviky informed,
Our vision is to arrest the vehicular soot in a way that it doesn't reach our lungs. The process of creating AirInk carefully detoxifies heavy metals and particle carcinogens from the soot or carbon. The pollutants which could have been in the lungs of millions of people are now beautifully resting as art.
Owing to its limitations to get the Kaalink device to mass production, Graviky has turned to Kickstater for crowdfunding.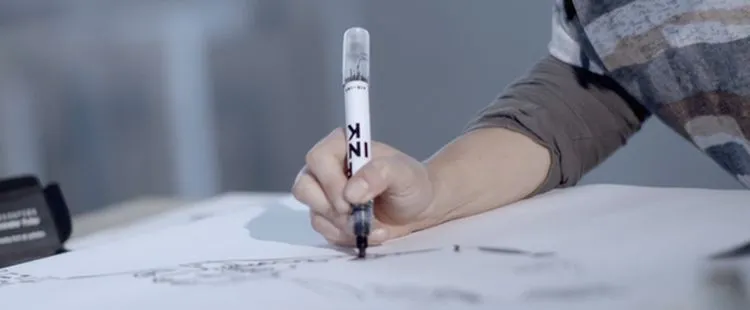 The company is currently offering 2mm, 15mm, 30mm and 50mm black Air Ink markers along with 150ml of screen printing ink for pledgers. The campaign has seen incredible support, in less than three days Graviky's project has been funded up to 80 percent.
Via: Treehugger