Ninety one monitored reservoirs in India record lowest water levels in decade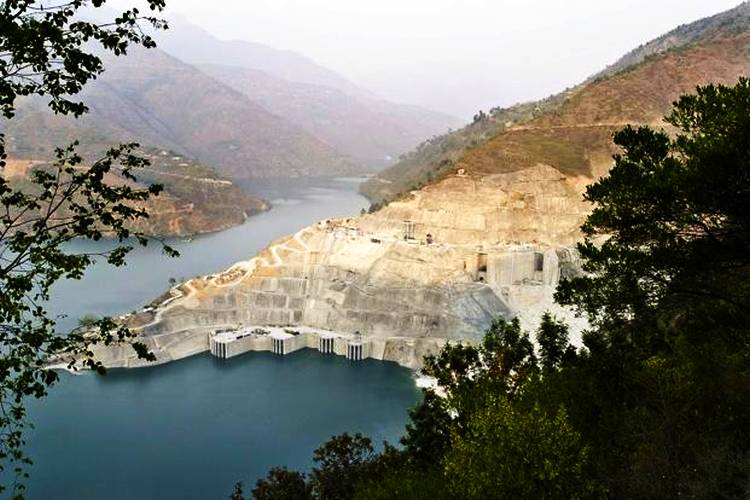 Central Water Commission (CWC) monitors 91 major reservoirs across India and releases a weekly bulletin of their status. According to recent weekly update released on March 10, 2016, CWC reports the current water levels at these reservoirs is only 29 percent of their total storage capacity. For comparison, this water level was 40 percent at the same time last year. The water level is far below last year's average and below the average level in last decade.
Depleting water levels in the reservoirs is the next trouble India is headed into face first. With the depleting water level in the backdrop, NTPC is compelled to limit its electricity production at the Farakka feeder canal in West Bengal.
States in quandary
According to CWC reports over time, Maharashtra, Gujarat, Rajasthan, Madhya Pradesh, Uttar Pradesh, Uttrakhand, Punjab, Jharkhand, Chhattisgarh, Andhra Pradesh, Telangana, Orissa and West Bengal along with a shared reservoir in Karnataka, Kerala and Tamil Nadu are amid the states with depleting water levels.
CWC does not forget to point Himachal Pradesh and Tripura as the two states with slightly better storage levels since the last year.
Current situation
The 91 major water reservoirs in the country have a total live storage capacity of 157.799 BCM, which is mere 62 percent of the 253.388 BCM of storage capacity estimated to be created.
Out of this currently the reservoirs have mere 45.801 BCM (29 percent of total live storage capacity) that is 71 percent lesser than the same time last year, and about 74 percent lesser that average storage in last decade.
Out of 91 major reservoirs, reservoirs have hydropower projects producing over 60 MW of electricity.
Measures
Climatic changes and weak monsoons are having an impact or groundwater as well as the reservoirs. This is not only taking a toll on the farmers in the country, but industries and drinking water are also being badly hampered.
It's needless to say, good amount of rainfall in the coming season is very crucial. If it's not so, then India is headed for a bigger water catastrophe than what droughts have done inflicted in past couple of years.