Rohtang Pass environmental crisis a manmade disaster:  NGT Chairperson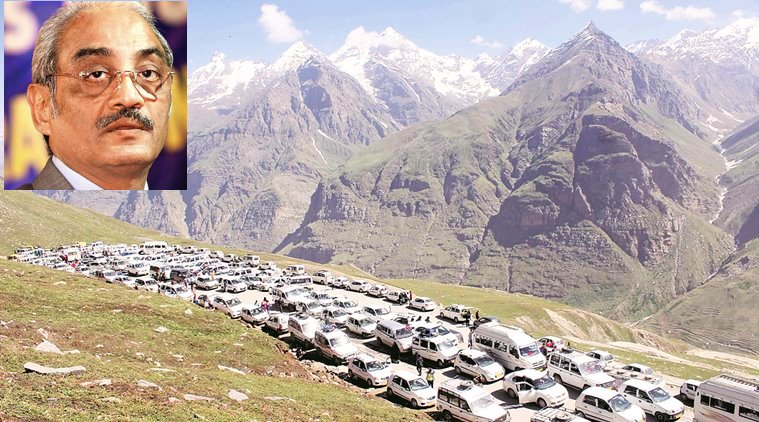 The Chairperson of the National Green Tribunal Justice Swantanter Kumar, who is a retired Supreme Court Judge, is an advocate of sustainable development. He was born in Shimla and had joined the NGT as its Chairperson in 2012.  He is known for his strict decisions taken to cut environmental pollution like levy of fee on diesel trucks in Delhi.
He was in Chandigarh recently to attend an environmental workshop. When asked about Himachal, he expressed shock over the miserable state of affairs in Manali and Rohtang that he came across during his visit.
The hill State of India, Himachal Pradesh, is bestowed with majestic Himalayan landscape. But the ecology is very fragile and requires care and preservation. Sadly, the usual ignorance of the State government and lack of environmental awareness, now fragile ecology and tourist activity in Himachal is costing the state and its people.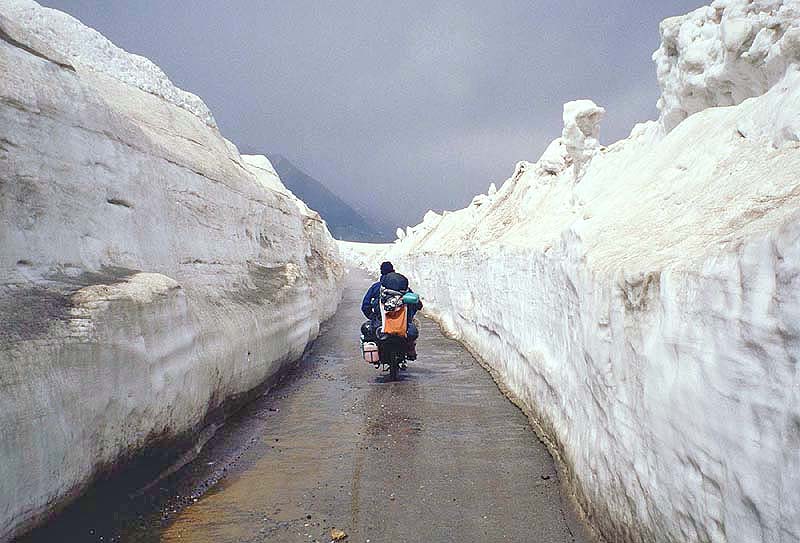 For instance, Rohtang Pass at 3,050 feet, about 52 km from Manali town, is the best example of aforesaid statement.  The region is ringed by 23 glaciers, which had began to disappear due to climate change.
The administration never realized the need to take check vehicular emission and implement any measure to manage solid waste left behind by swarms of tourists.  However, last year, the NGT rebuked the government for the environmental crisis in Rohtang. In August, 2015, NGT took a tough decision to imposed limitation on entry of petrol and diesel vehicles.  The number of vehicles that visited Rohtang was about 10,000 per day, which is now restricted to only 12, 00 (800 petro, 400 diesel).
However, the ban didn't apply to those who owned electric vehicles or electric snow-scooters as they are zero emission.
When I visited the area, I was shocked to see the excessive emission of carbon monoxide from the vehicles and huge quantities of trash left behind by tourists at Rohtang Pass, which are taking a heavy toll on the snow cover,
the NGT Chairman said in an interview..
Everyone going for picnic carries coke, popcorns and beer bottles with them and then dumps these haphazardly there (at Rohtang Pass). There is plastic trash and human waste. The mule dung is polluting water and soil. This is the case before us, he said
The glaciers, as per the NGT Chairman, are receding at the rate of one meter per year, the snow and rocks has become dark due to soot accumulation, and native flora and fauna are heading towards extinction.
Born in Shimla, Kumar is visiting the Rohtang Pass since his childhood.
The rise in temperature of Manali and lessened rainfall worried him.
There used to be a dense forest canopy in Ralha where even sunlight didn't penetrate. Today you can straight away look at the sun, there is no tree. Where have the trees gone, nobody knows,
said Kumar.
Citing a case, Kumar said just to protect 10 chir pine trees from axing,
the British had deviated the route on the Kalka-Shimla rail track by constructing a tunnel. These 10 saved trees exist even today.
The State government, however, protested the decision after several locals working the field of hospitality in Manali were rendered unemployed.  The government has tested CNG buses, but didn't find it feasible as there is not even a single refueling station in the hill state.  Thereafter, electric buses were also tested last year.
The state also plans to construct a ropeway as a measure to provide tourists alternate transportation facility.
Top Image: Indian Express