What Alternatives Can India Adopt After Single-Use Plastic Ban?
As of July 1, 2022, India has implemented a nationwide single-use plastic ban on 19 items, which means the country needs to explore alternatives to save the environment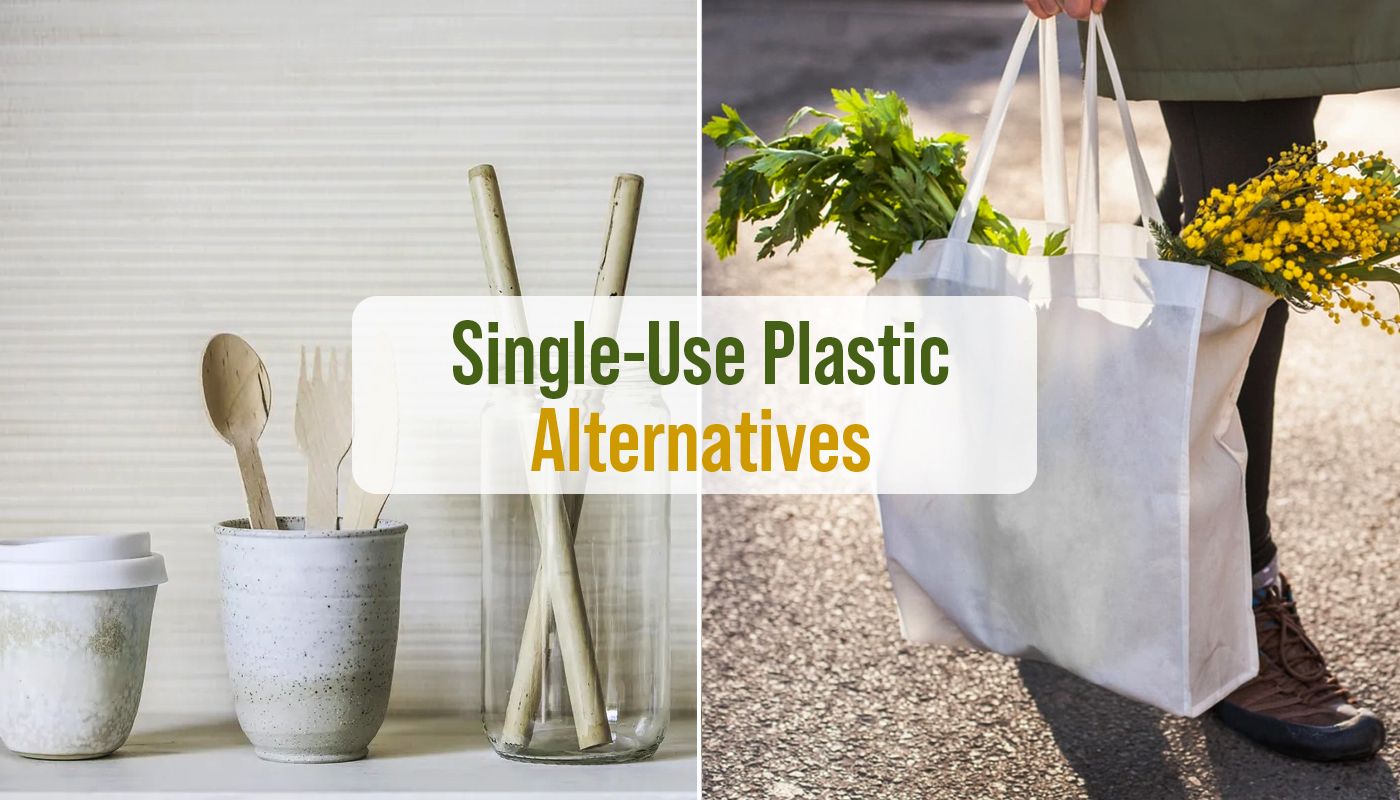 To curb the mountain of single-use plastic waste, India has banned 19 single-use plastic items within effect from July 1, 2022. The country has prohibited the manufacturing, import, storage, distribution, sale, and use of certain objects that include plastic sticks, invitation cards, gift wrappings, plastic cutlery; PVC banners under 100 microns, and polystyrene for decoration.
While the ban comes as good news for the environment, the billion-dollar industry will be at a tremendous loss of jobs with the ban implemented on 80,000 companies. The dependence on single-use plastic will leave many people in a conundrum and the country must find sustainable and eco-friendly alternatives to single-use plastic. Here we have listed the best and most easily available single-use plastic alternatives that can help people in India ditch plastic for good.
Reusable Bags
Reusable cloth and canvas bags are the simple answer to resolving the plastic bag issue. They offer a wide variety of materials from synthetic fabrics and recycled materials to cotton and canvas. The canvas tote bags are usually made from recycled or sustainable materials, lessening their impact on the ecosystems. Moreover, you can either buy cloth shopping bags and keep reusing them or make one from old and unused clothing items.
Bamboo Straws and Cutlery
Grown in abundance, this impressive tree again has come to humankind's aid in form of biodegradable and reusable straws and cutlery. Bamboo utensils can help reduce waste generation from single-use plastic cutlery. This plant offers sustainable and biodegradable utensils without any fear of germs and a reduced footprint. They do not get any stain problems or retain any smell, so you can simply wash them with any gentle liquid cleaners and keep them reusing.
Stainless Steel Straws
Stainless steel straws are good for two reasons: they are free from BPA and any toxic chemicals, and they are better for the planet than plastic straws. These are highly recommended; however, restaurants, fast food joints, and hotels can opt for biodegradable paper straws. Stainless steel straws are known for their strength and durability, making them a green choice.
Steel or Ceramic Reusable Cups
Single-use plastic cups have been one of the most waste-generating items in India for far too long. However, employing steel or ceramic reusable drinkware can help shed the dependency on toxic plastic items. Glass is another material for reusable cups. While ceramic and glass run a damage risk, stainless steel is incredibly durable and strong, making it the most sustainable and healthy choice.
Biodegradable Containers
Single-use plastic take-out containers can be life-saviour when it comes to stubborn stains from curries and spice-infused cuisines when you have cooked food in your bag. However, they tend to generate a huge amount of toxic waste. Alternatively, you can opt for reusable or biodegradable containers made from eco-conscious materials such as glass, food-grade stainless steel, bamboo, or other natural fibres, etc, even when you are ordering food online.
Paper for Wrapping and Decoration
Plastic decorations and gift wrappings look good to some people but are often discarded after one use, creating piles of garbage and environmental issues. Instead, you can pick paper for wrapping your gifts and for decorations purposes. Paper is a versatile material with plenty of applications that can save you money, and help reduce plastic waste.
While people can work on their end to ensure the complete eradication of single-use plastic items with alternatives in India, authorities will have to remain vigilant and determined to enforce the ban.