Spectacular rice-straw sculptures at Japan's Wara Art festival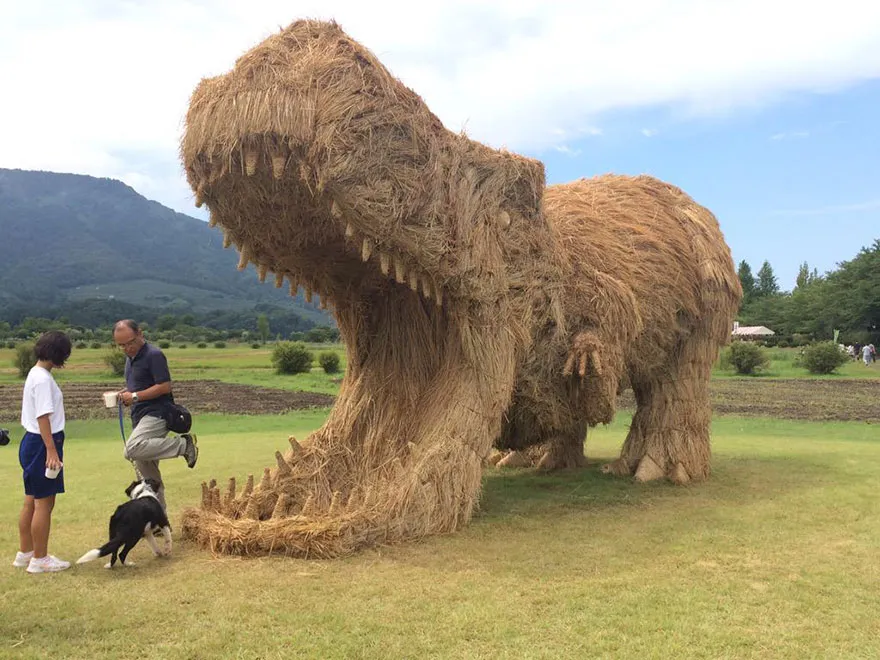 A big, spectacular dinosaur sculpture is attracting huge crowd of those visiting Uwasekigata Park in Niigata City's Nishikan Ward. The sculpture is unique for it is created from rice-straw leftovers.
The sculpture is a part of 'Wara Art' or rice-straw festival, celebrated every August 31st.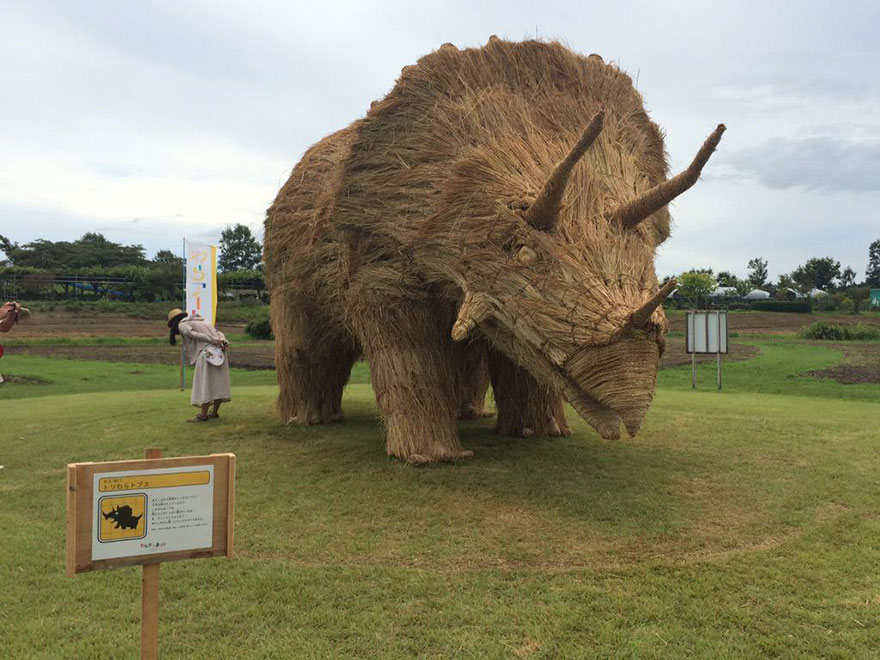 The dinosaur sculpture, created Amy Goda, a local artist, is fetching praise on social media sites as well.
The festival is meant to give meaningful form to straws left after harnessing rice. Various artists build elaborate straw sculptures over wooden frames to make them more interactive.
The sculptures are kept on display until the end of October.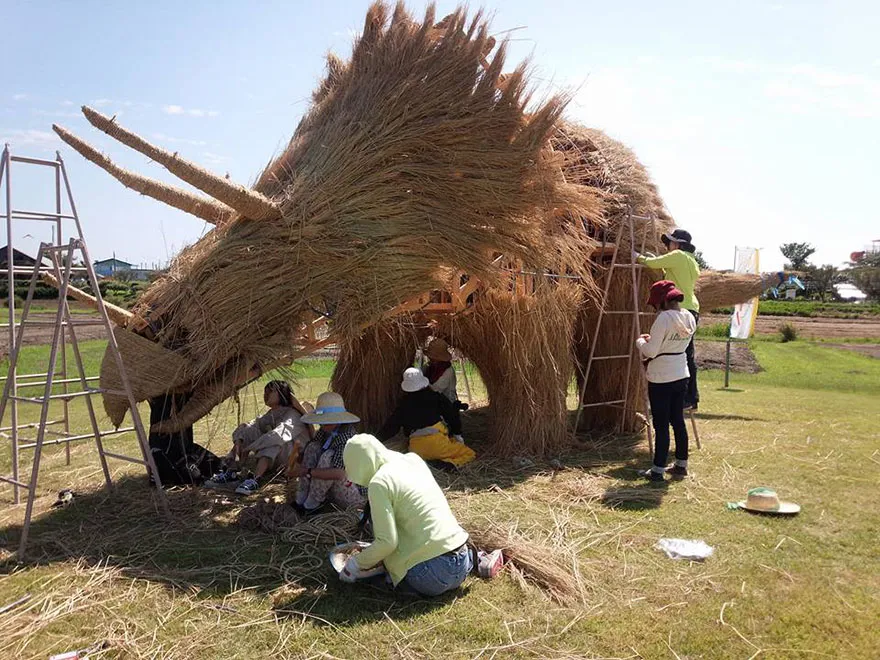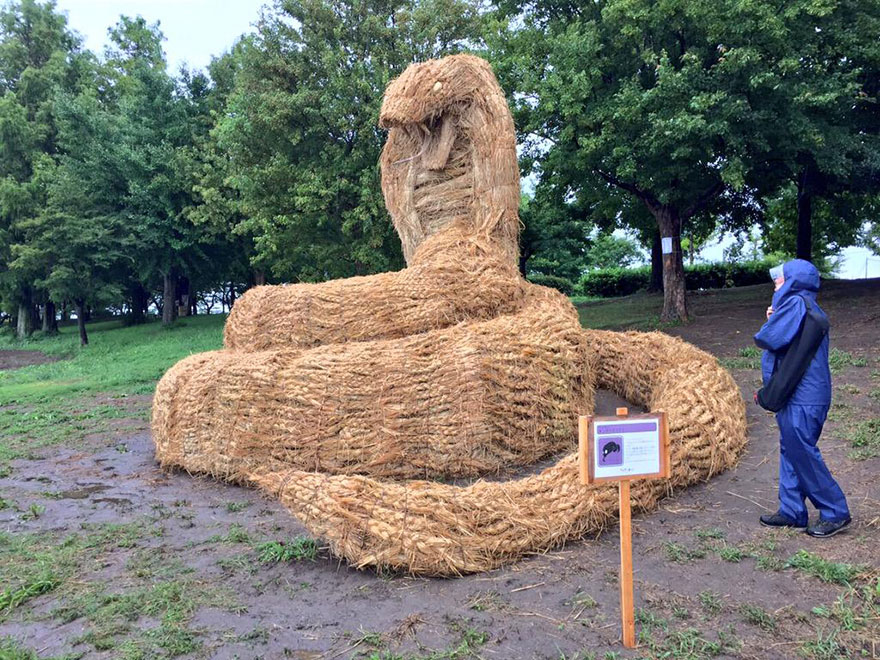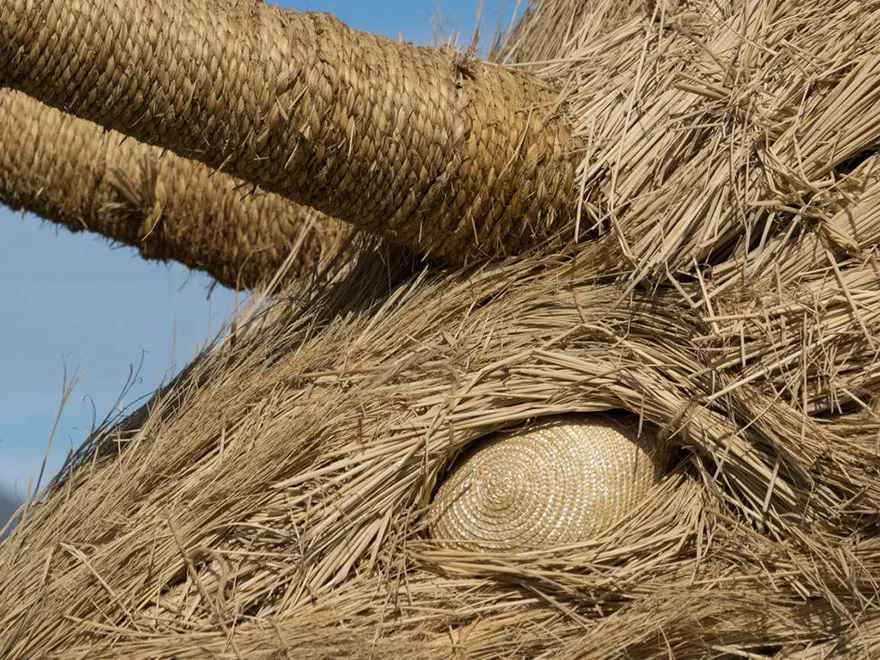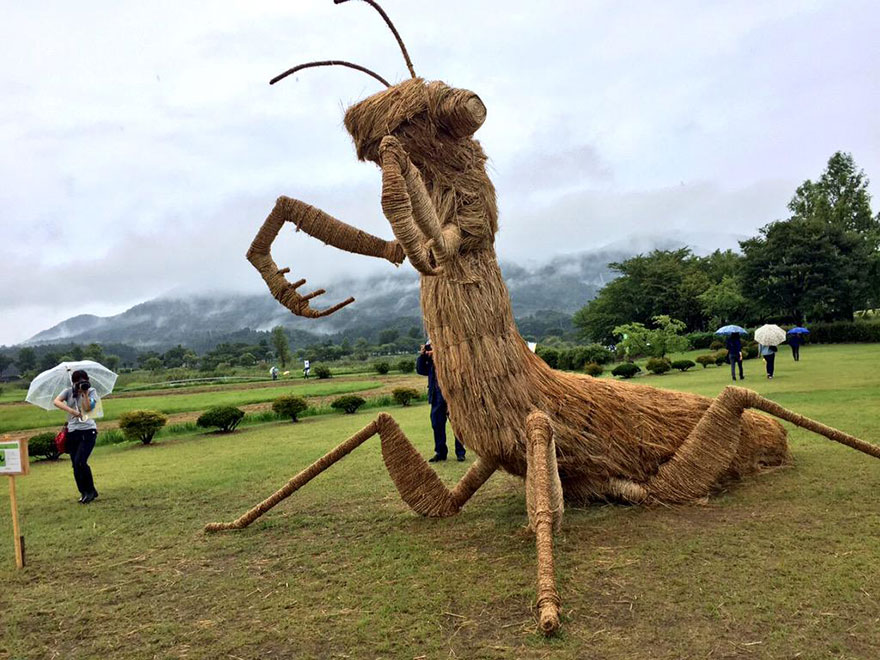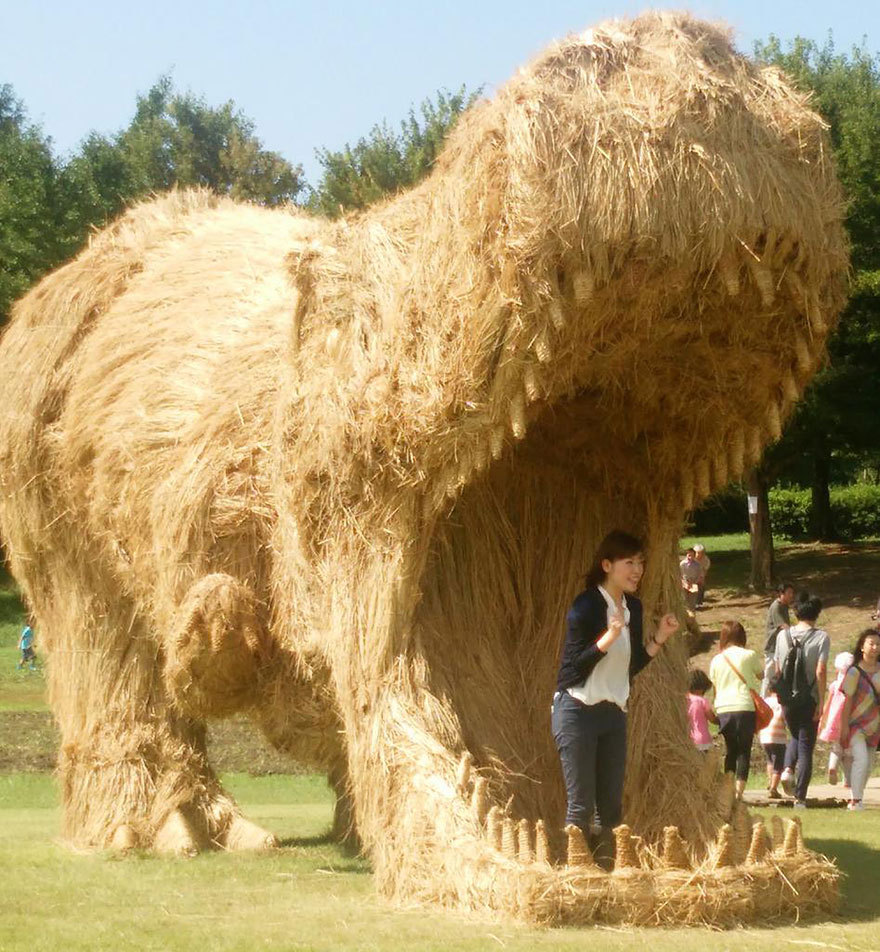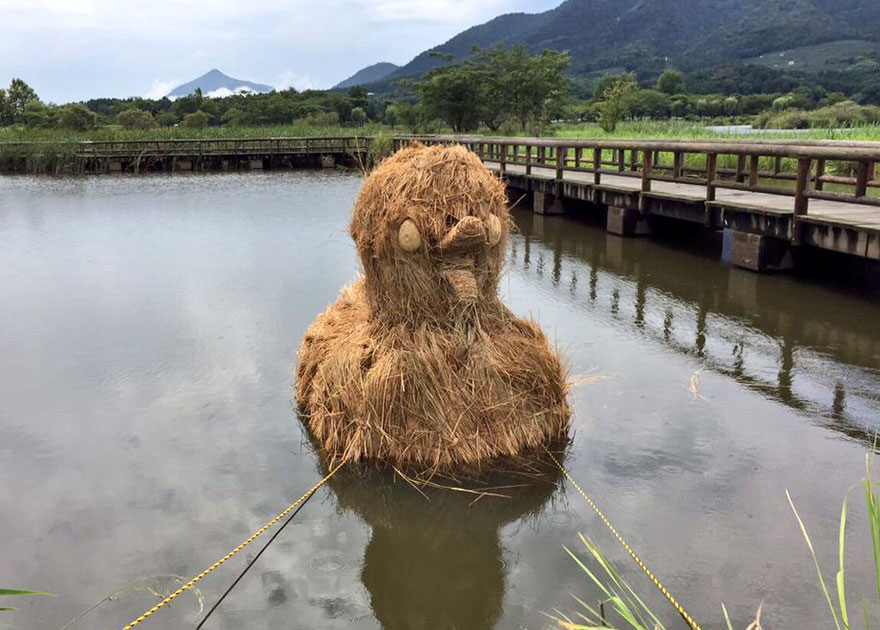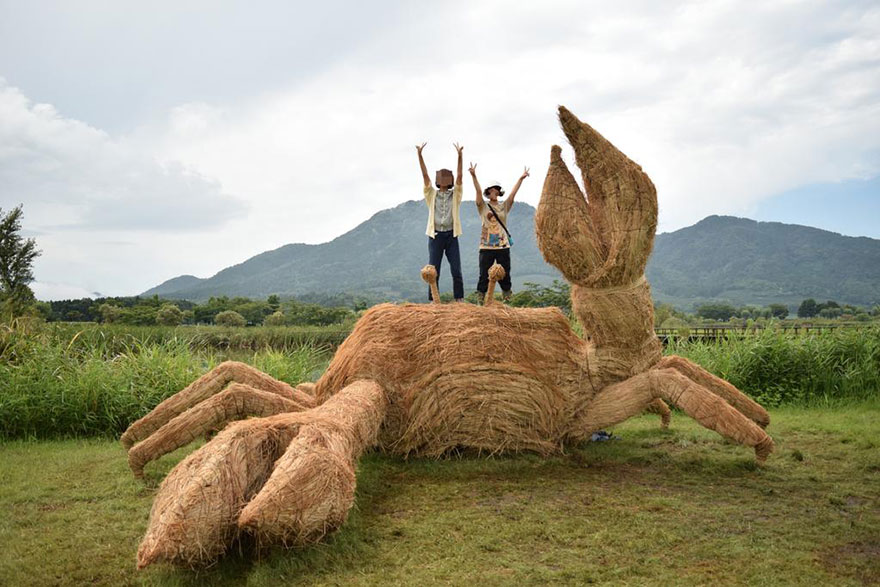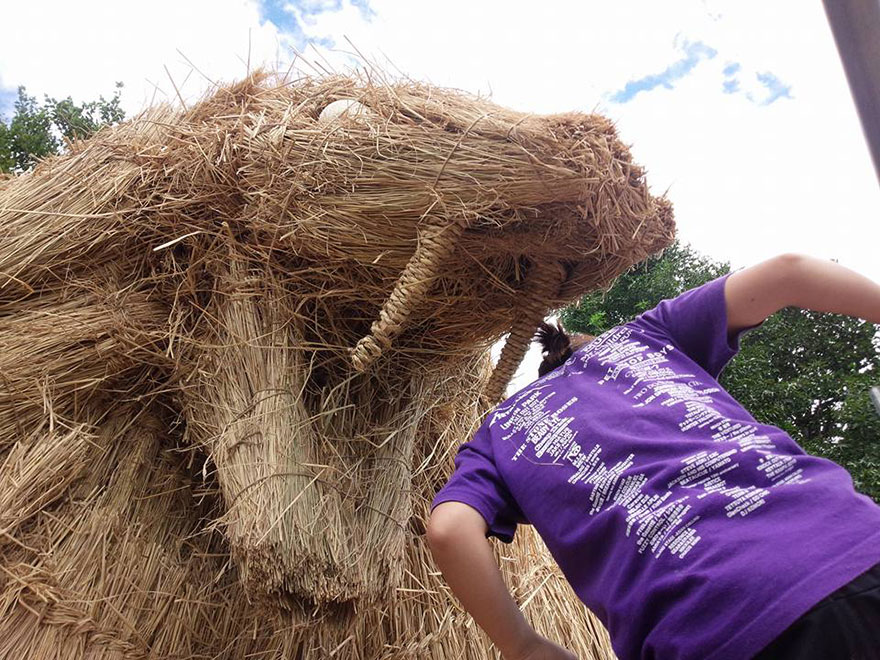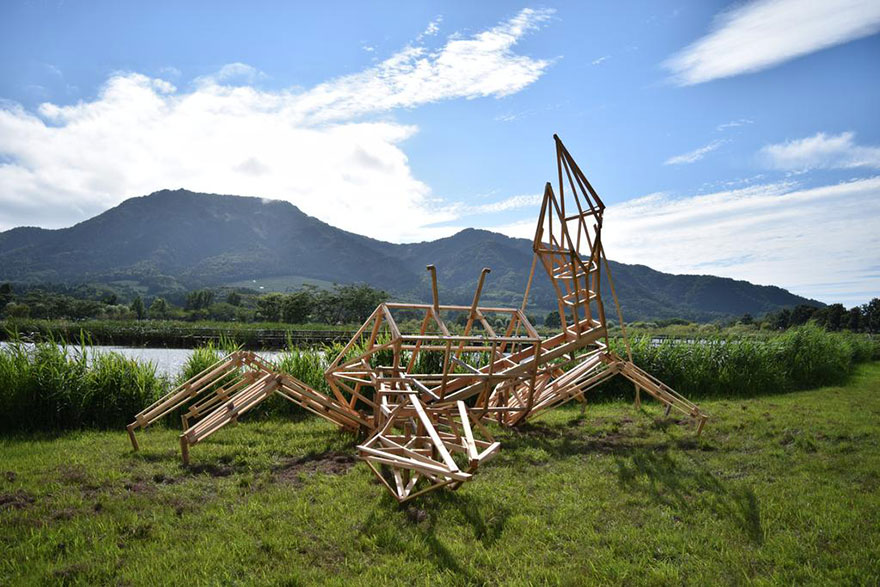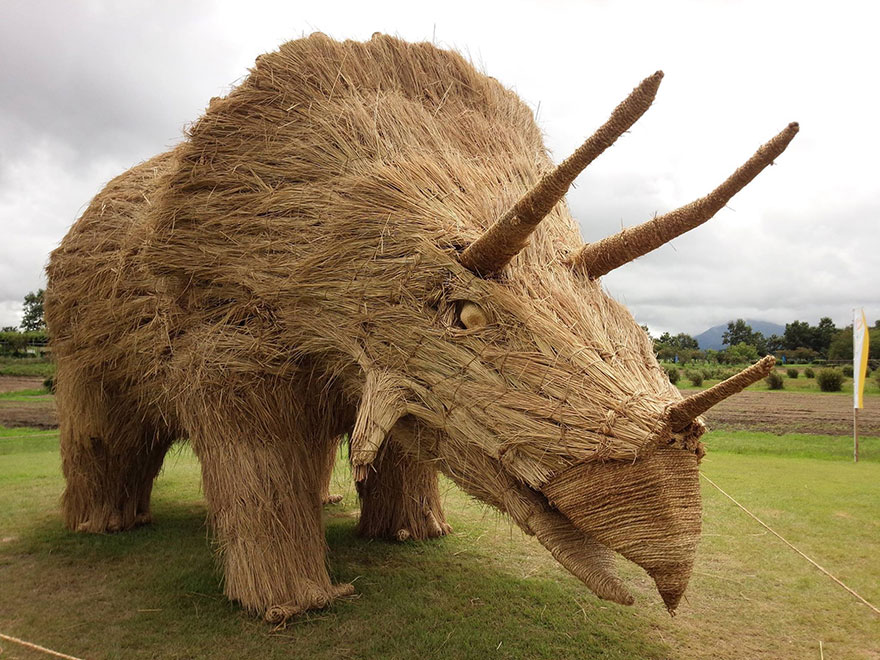 More sculptures from previous Wara Art festivals