To discourage public urination Hyderabad police comes up with this amusing idea of garlanding culprits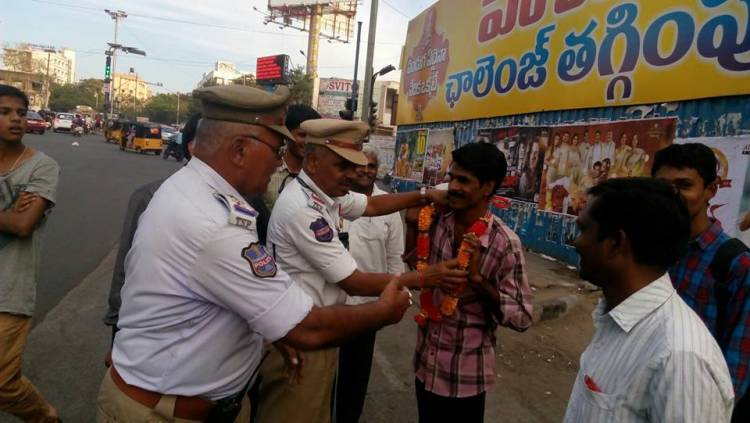 Hyderabad traffic police inspector T Ramaswamy and his colleagues Ramanaiah and Kotaiah have devised a unique to way discourage people from public urination. Inspired by a similar campaign initiated in Delhi some years back, Tamaswamy and colleagues have been garlanding people urinating in public places and very humbly educating them about the ill-effect of public urination.
India, with more than 32 percent people living under poverty line (lacking basic sanitation facilities) and a large population of illiterates, is striving to create awareness for cleanliness amid its people. The government has launched a massive initiative to promote awareness about the same with Swatch Bharat (Clean India) campaign but is struggling to set things on roll.
With the Swatch Bharat drive in the backdrop, Hyderabad police is trying to curb the menace of public urination with its novel idea 'Shame Garland' by shaming people without indulging in coercive measures.
Inspector Ramaswamy informs that whenever someone is seeing urinating in a public place (on road side of foothpaths), the policemen immediately approaches them and garlands them, and humbly request to use public toilets instead.
The campaign, as part of friendly policing, is initiated under Mahankali police station in Secunderabad and the concerned policemen are strictly monitoring the Mahankali bus stop and its nearby areas. The police initiative is receiving positive response from the public.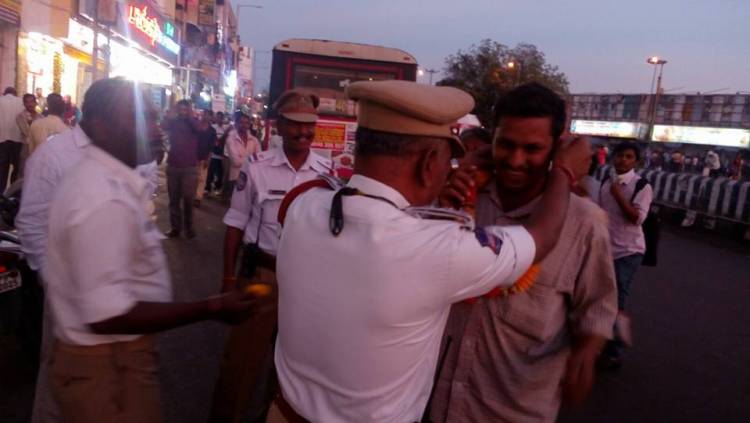 On first day of the campaign, about 15 people were caught and garlanded at the Mahankali bus stop alone.
It's worth noting, encouraging people to use public toilets is a concern well raised, but the Hyderabad government will have to back the campaign with construction of more public toilets and also ensure their maintenance over the years.