12 Water Conservation Organisations in India Battling Water Crisis
The uneven water resources are fast depleting in the changing world, however, there are organizations that aim to conserve this limited resource across the vast subcontinent of India
The importance of water need not be explained. It is the basis of life on the earth. Every corner of the planet has its own water resources fulfilling the needs of the masses. India, like any other country, is blessed with diverse and distinctive water bodies found across its different parts.
Some of the traditional water resources include ponds, tanks, lakes, and rivers, which are depleting amid the rapidly changing climatic conditions, putting millions of people at risk. Fortunately, there are a few organisations in India that are working toward water conservation in the country of 1.3 billion people.
Currently, 100 million people are on the frontlines of a nationwide water crisis with major cities battling acute water shortages. These NGOs take up many initiatives such as lake and river clean-ups, awareness drives, and policy changes to be implemented properly. Here are the top 12 water conservation organisations in India.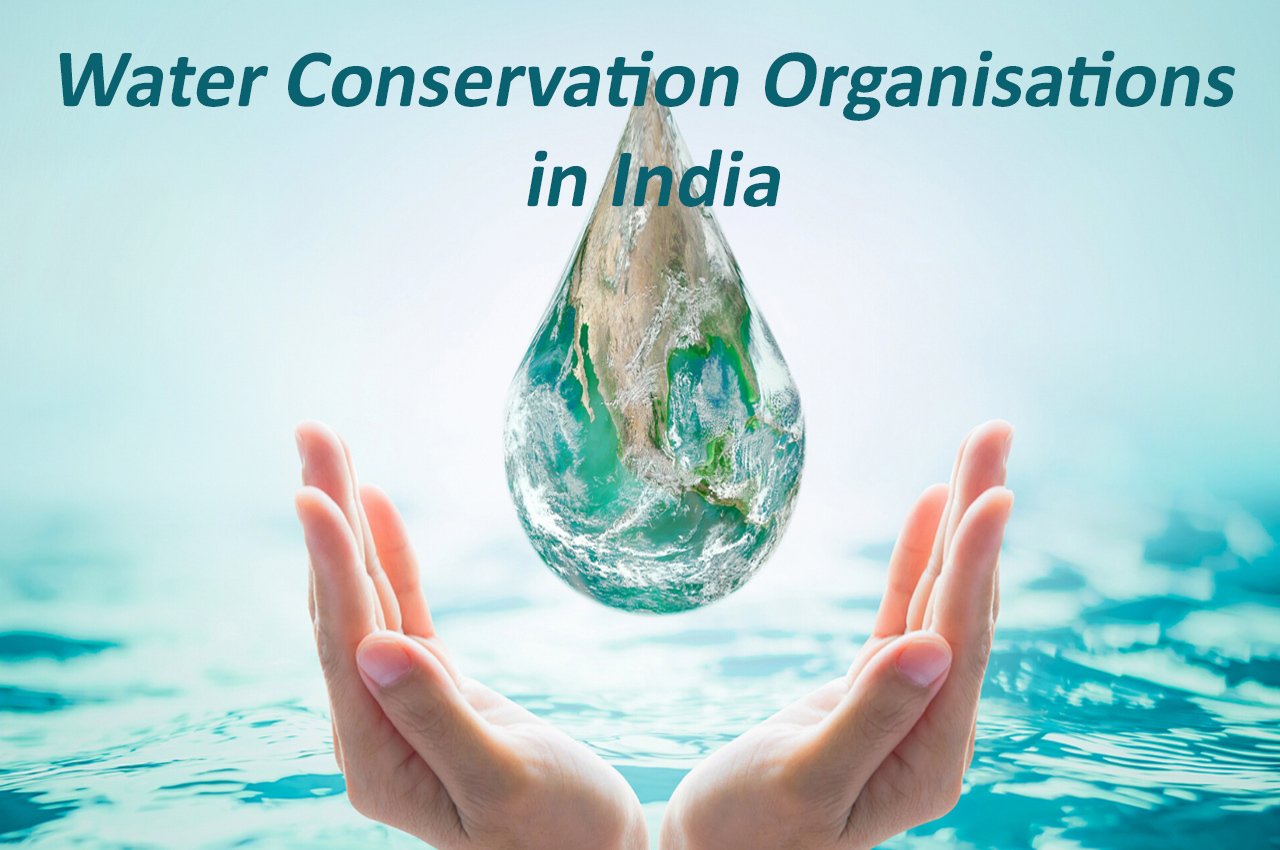 Bhumi
With a determination to clean and restore lakes and other water bodies, the NGO Bhumi brings drying and dying lakes back to life in the city of Bengaluru and helps fight water scarcity in the city. Consisting of 2-3 dozen volunteers, the NGO teams meet every weekend to clean water bodies. Its Revive Lakes project has garnered much appreciation and attention in the vicinity. After clean-ups, the team conducts door-to-door campaigns to aware people of water conservation, while also conducting tree plantations drives in and around the city.
Swades Foundation
Advocating every individual's right to safe and sanitized drinking water, Swades is an NGO that is dedicated to water conservation in Maharashtra. It aims to ensure that every family in the state receives 200 litres of water per day through taps and pipes, along with basic facilities such as sanitation, healthcare, and livelihood. The NGO has taken up small tributaries and constructed check dams to conserve water for agricultural and domestic use.
Watershed Organisation Trust (WOTR)
This Pune-based NGO has been working in nine states across the country, impacting over 3,750 villages. WOTR has many initiatives in place to conserve water bodies in India. Spreading awareness toward water harvesting and conservation, the organisation also facilitates the construction of check dams and other water-collecting structures to support better potable water and sanitation facilities for so many rural regions in the country.
Gramin Vikas Vigyan Samiti
Gramin Vikas Vigyan Samiti is a non-profit organisation that is committed to supporting water needs for millions of people across 1,500 villages in Rajasthan, Uttarakhand, and Uttar Pradesh. Given the water scarcity and inadequate sanitation facilities in drought-affected areas in these regions, the NGO promotes water security through rainwater harvesting with traditional structures and the desilting of rivers. So far, it has built nearly 6,635 water tanks, 588 pitcher-shaped wells, and de-silted 263 rivers.
Navjyoti India Foundation
Dr. Kiran Bedi founded Navjyoti India Foundation to protect the environment and conserve water. The NGO encourages a sustainable lifestyle, working in close collaboration with students, women-led community groups, youth volunteers, and Gram Panchayats. It also creates clean and green landscapes to ensure sustainable natural water resources, along with rainwater harvesting and replenishing groundwater, and restoration of lakes, ponds, and other water bodies.
Also Read: Millions of Wells at Risk of Drying amid Global Groundwater Depletion
Environmental Foundation of India
This water conservation NGO has a holistic approach that includes wildlife conservation and habitat restoration. It primarily focuses on rejuvenating freshwater habitats such as lakes and ponds throughout the nation. The organisation has been working to revive freshwater bodies in India through scientific means. The water conservation efforts of this NGO include the restoration of reservoirs across Maharashtra, Tamil Nadu, Karnataka, and more.
Tarun Bharat Sangh
Tarun Bharat Sangh involves self-reliant communities living in harmony with nature. It works around water conservation in the water-deficient state of Rajasthan. With the founder Dr. Rajendra Singh, also known as Waterman of India, the organisation has revived 10 rivers and transformed 10,000-square-kilometre of drought-prone areas. Employing indigenous water harvesting methods and community mobilisation, the NGO works committedly to solve the water crisis.
Sustainable Alternatives for Rural Accord (SARA)
Following the models of 'Swagrama' programme, the SARA works on water conservation. It is reviving ten lakes in four panchayats in Shivamoga's district of Karnataka. Most of these lakes were filled with silt and lost the capacity to recharge and irrigate the agricultural land. After being de-silted, the lakes have an enhanced water storage capacity that can help hold the water throughout the scorching months of summers.
Jal Bhagirathi Foundation
Working in one of the most densely populated arid zones in the world – the Marwar region of Rajasthan – this water conservation organisation has been addressing the challenge of water shortage. It has been resuscitating and constructing rainwater harvesting structures across the region for decades now that are helping recharge groundwater levels. Jal Bhagirathi Foundation has also initiated a 'Community Led Water Management System' that is implemented through local associations known as Jal Sabhas (water committee).
Sehgal Foundation
Operating in the field for almost 24 years now, the Sehgal Foundation emphasises community-led development initiatives to achieve socio-economic and environmental changes across the nation. The organisation has been working on water conservation in semi-arid areas of Haryana, Rajasthan, and Bihar while expanding in other regions of the nation as well. It works with communities to harvest and store rainwater by constructing storage dams, reviving traditional water bodies, and spreading mindfulness about water conservation.
Dreams Alive
Dreams Alive is an organisation that assists farmers in the delta region of Tamil Nadu by bringing drying ponds back to life. These water bodies are primary sources for homes, irrigation, cattle, and wild animals. So far, it has restored 39 ponds in various villages in the Nagapattinam district of Tamil Nadu. The organisation aims to improve the livelihood of farmers by improving groundwater levels and increasing water storage capacity to be used up in summers.
Sankalpa Rural Development Society
One of the water conservation organisations in India, Sankalpa Rural Development Society has been promoting rainwater harvesting techniques through bore well recharge and rooftop rainwater harvesting. With advanced practices to replenish groundwater levels and aquifers with naturally filtered rainwater, the NGO is inspiring many people throughout the country to conserve and sustainably use water resources.