$45, 00 Guitar handcrafted from recycled maple wood skateboard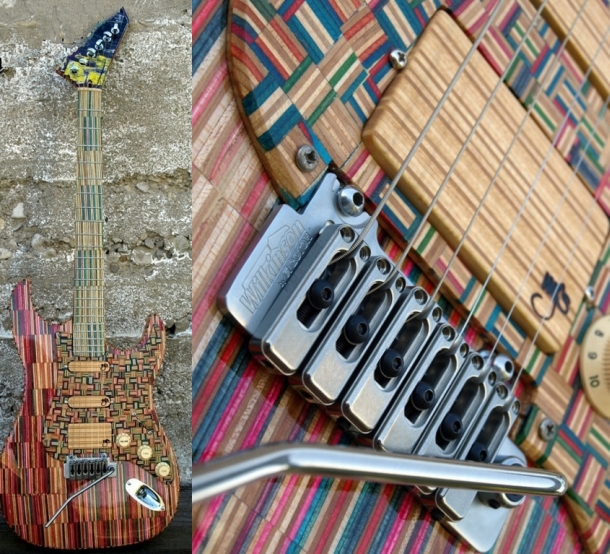 As an amazing piece of recycled work, a fully functional guitar made from recycled skateboards is on sale for $45, 00. It's one of its kinds, completely handcrafted in Canada. The fret board and pick guard are made from compressed recycled maple skateboard. John and MJS Custom Pickups have handcrafted the custom pickups from maple wood skateboard.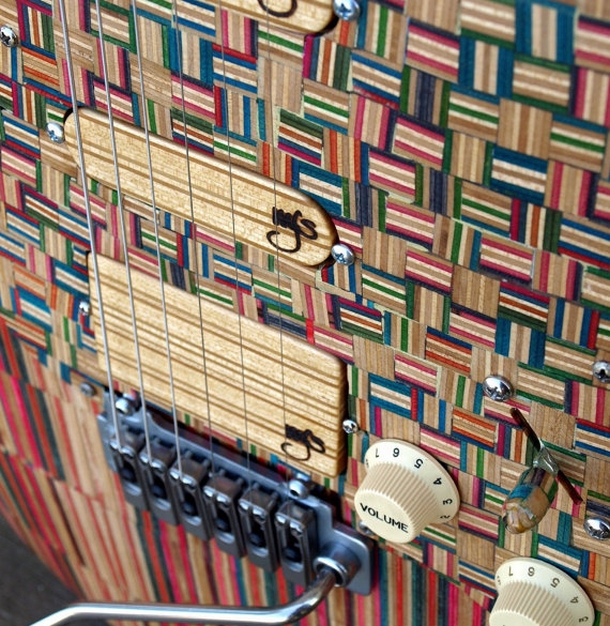 It includes various kind of controls which a functional guitar would usually need. It's on sale at Etsy. You can check all details regarding its design and manufacturing there.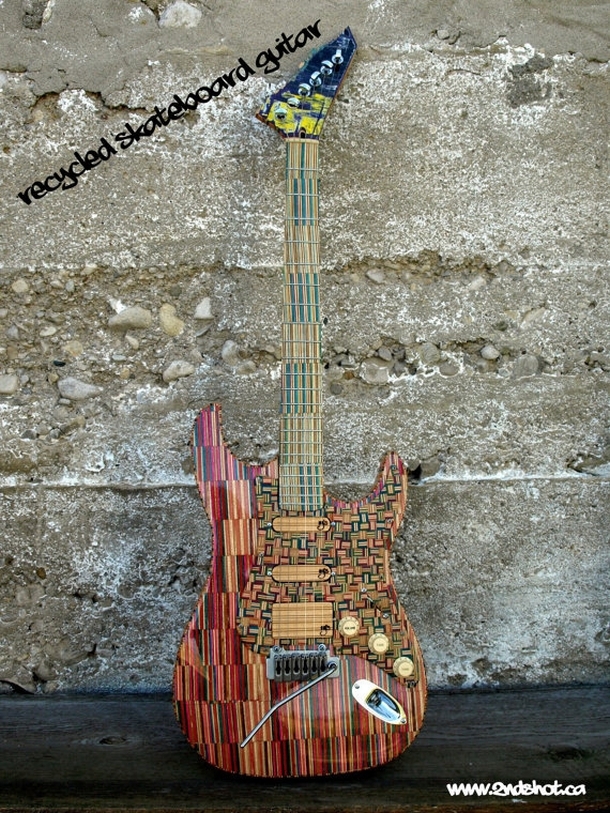 Recycling isn't just a process or act; it's a cause in itself. Craftsmen around the world come out with creative ideas and products to show the world that nothing is unwanted or garbage. Instead of throwing what we consider waste in landfills, we must learn to re-use.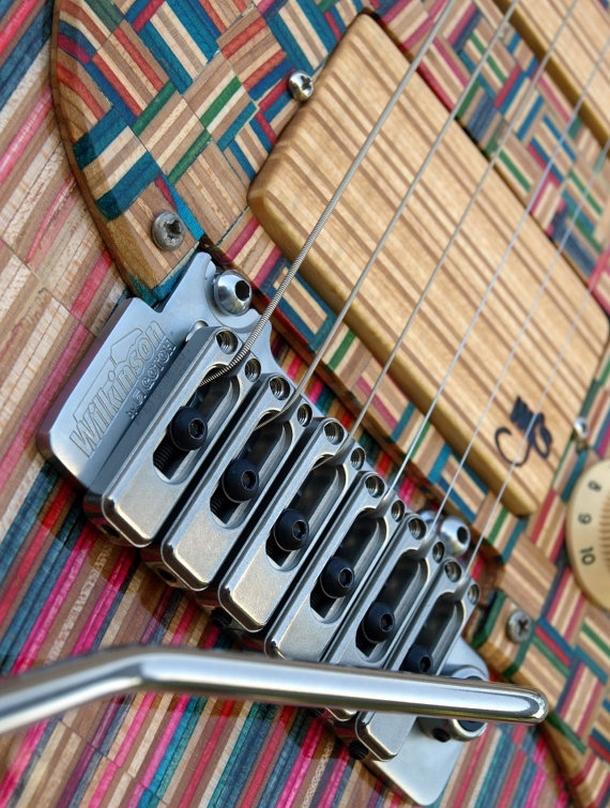 Recycling and re-using could as simple as using a old bottle or container as a vase instead of buying a fancy one from the market or it could be as complex as this marvelous guitar.