Cochin International Airport is world's first fully solar-powered airport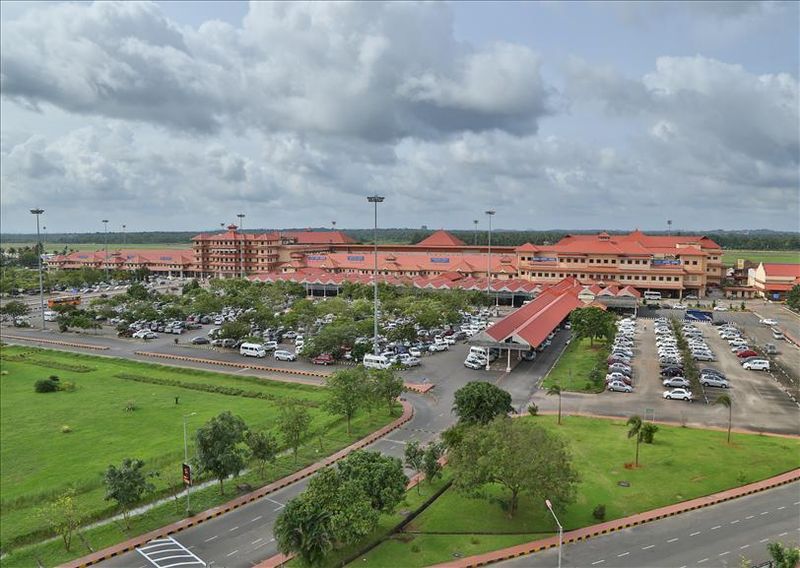 Cochin International Airport Limited (CIAL) is fourth busiest terminal in India in terms of international traffic volume and next week it will become the first solar-powered airport in the world.
In yet another green effort after venturing into hydel power projects, the airport company has installed some 46,150 solar panels in an area spanning 45 acres in the airport.
CIAL has commissioned a 12 megawatt solar power plant in the airport premises, which is to be officially inaugurated by Kerala Chief Minister Oommen Chandy next Tuesday.
CIAL airport director A C K Nair told Express:
The work on the first solar power station set up at an airport, aimed at achieving power neutrality, has almost been completed and it would be officially commissioned by Chief Minister Oommen Chandy next Tuesday.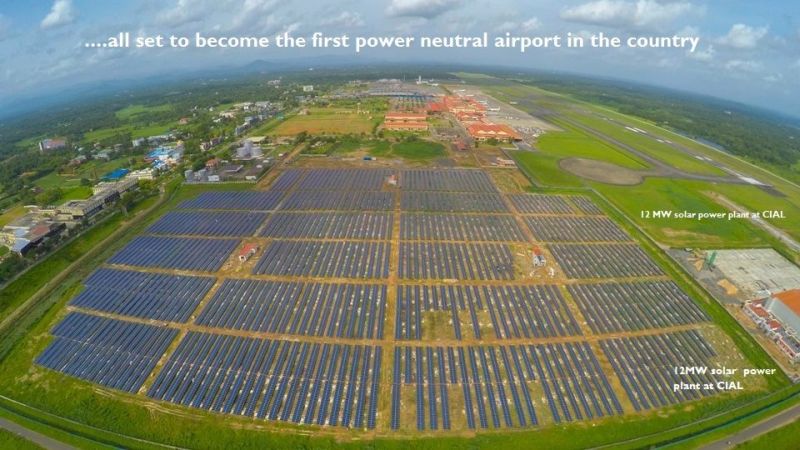 Once open, CIAL will become the first power neutral airport in the country and first completely solar powered airport in the world, which will meet its 5,000 odd units per day power requirement with solar energy generated by the plant.
The 12 megawatt solar power plant will generate about 18 million units of power annually. This would allow CIAL to cut carbon-dioxide emission from coal-powered power plants by almost 3 lakh metric tons over a period of 25 years, which is nearly equivalent to planting 30 lakh trees.
This is not the first time CIAL has experimented with solar power – the airport company had installed a 100 KW solar plant on roof of the arrival terminal of the airport in 2013. And in the same year the plant was upgraded to 1,000 KW.