Crocodile spotted on an Indian beach – a rare sight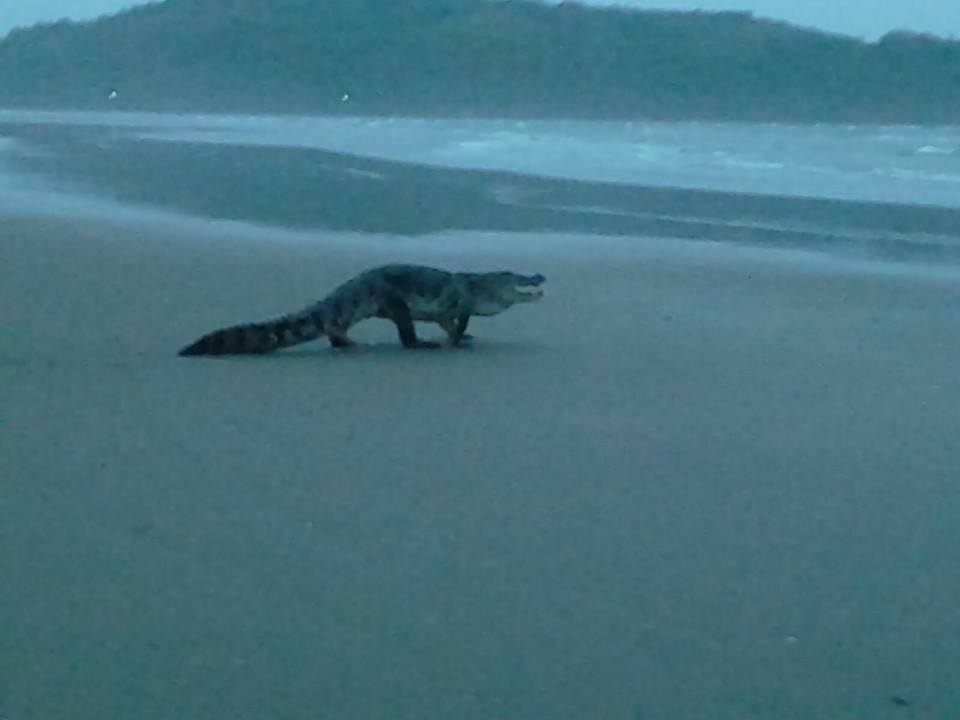 Nilesh Bagkar, a Morjim resident, was on a morning walk on Wednesday when he saw a crocodile on a beach, 30 km from Panaji.
He posted some images on his facebook which went viral immediately.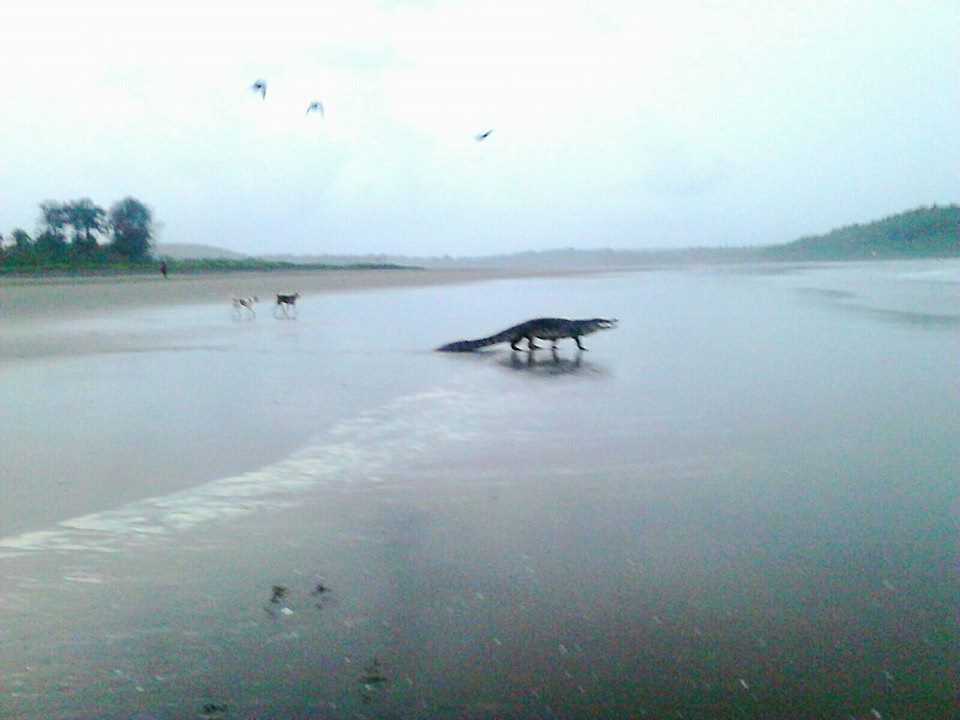 Now, Goa forest department on Thursday confirmed the sighting of a fully grown crocodile. The pictures show the creature heading back to waters.
"It is not from the sea. It must have come from the Chapora river, which flows into the sea at Morjim. It must have been chased by the dogs and that is why it ended there,"
Deputy conservator of forests DNF Carvalho said on Thursday.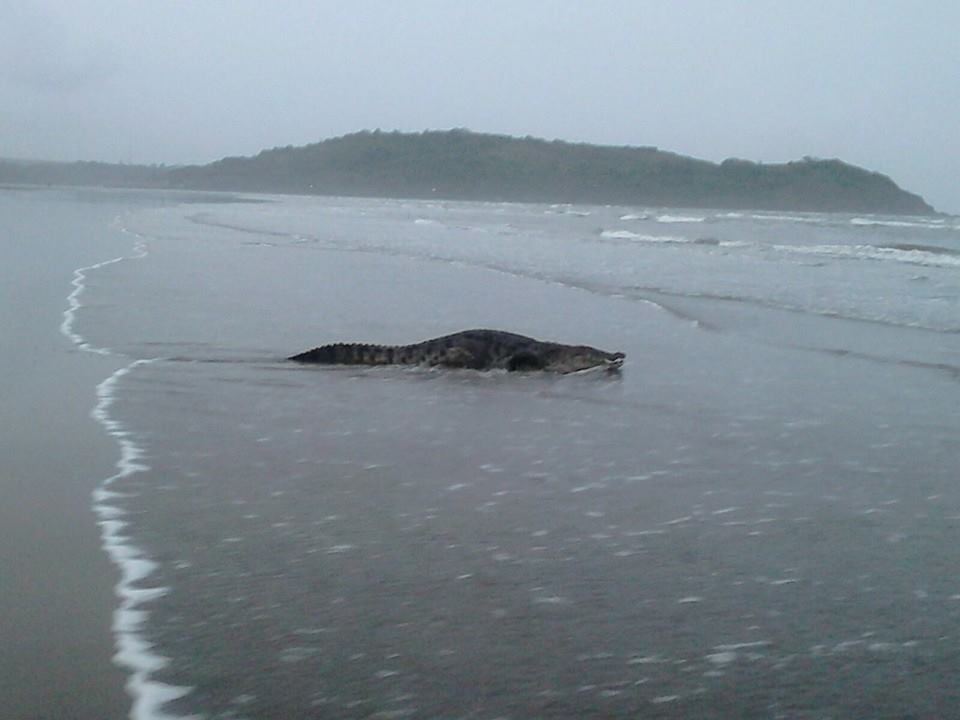 That's not normal actually. These cold blooded creatures are found in the hinterland in mashy rivers. It's a rare sight that a crocodile was seen crawling on one of the most famous beaches of India, visited by millions of tourists annually. This is beach is also called mini-Russia for it's a favorite of Russian tourists.
For now, the only reason that seems to have attracted an crocodile are two dogs visible in the background.
Via: Times of India
Images: Nilesh Bagkar