Everest climbers must descend with trash or face penalty: Nepal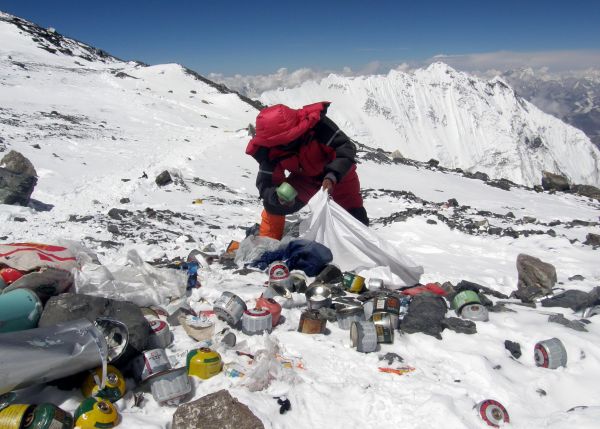 Nepalese authorities are no more in a mood to tolerate garbage on Mount Everest trek. Under new rules, the trekkers will have to carry 8 kg (18 Pounds) of waste while coming down. If they don't comply, strict legal action will be enforced with penalties.

In the past couple of decades, the tourists and trekkers have been swarming the Everest continuously, and this crowd is likely to increase in the future as well. The mountaineers pack a lot of stuff while they climb up. It contains oxygen cylinders, water bottles, tents, beer cans, packages of edibles, ropes etc. On the way down, most of them are discarded carelessly.
Now, at the base camp, there will be a station that'll ensure that you brought back what you had carried your way up. Before a trekker starts the climb, he/she is required to deposit $4000 as a security, which will be refunded when the climbers proves that everything that went up has come down.

It's a pleasing and a necessary initiative that'll ensure Himalayas don't turn into garbage heaps like the rest of the populated parts. Everest is the main source of revenue for Nepal, and hundreds of mountaineers rush to the destination every year with April and May as the peak season. The environmental groups and activists had been raising the issue of garbage disposal on the Himalayan trek for past many years. A few organizations even tried to clean up the mess with some volunteer support, but that couldn't prove to be the appropriate solution to the problem. However, now, the newly implemented rule does show a great hope.
Via: The Guardian