Fantastic Sculptures created using discarded materials and wires by Barbara Franc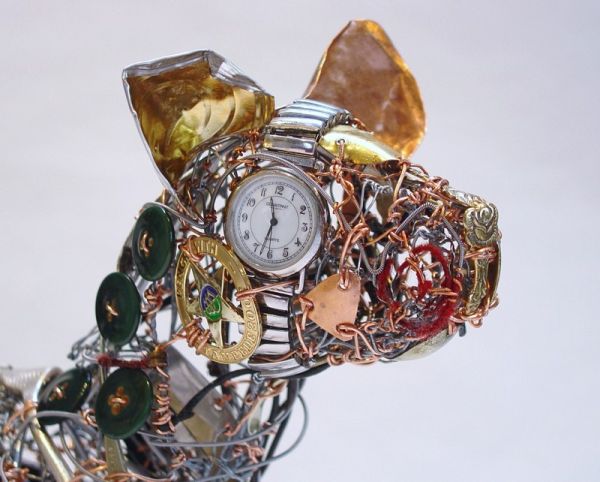 Barbara Franc is very creative sculptor and passionate about creating masterpieces using different forms of wire and most of the time uses discarded metal, junk, or any found object. That's why, we thought, this creative recycling enthusiast should be brought into the notice of all recycling artists and eco lovers. Barbara feels fascinated about animal shapes, movements, and activates like running. She has special interest in nineteenth century animal engravings, domesticated racing animals such as horses and dogs, skeletal structures both organic and inorganic. Her creative mind amazingly detects, how even a jam jar lid can be turned into a beautiful flower head. Working with different gauges of wire and wire netting, she says, makes her feel responding to her ideas and it makes the job like drawing in three dimensions.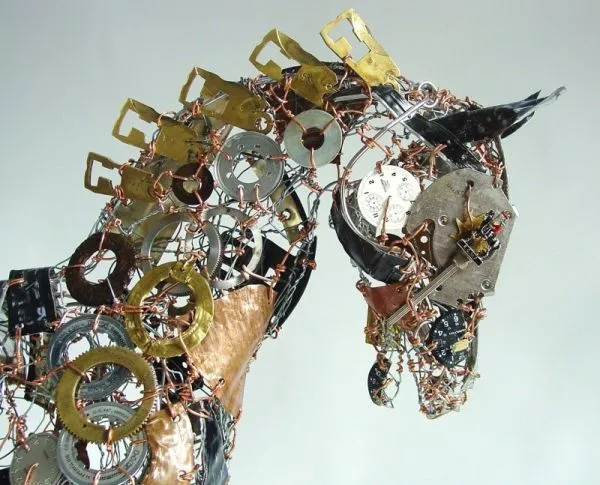 She often starts working on the form first without a rigid armature supporting the wire. It gives her flexibility while playing with the forms of her sculpture. Every piece she creates is unique and most of them were done to commission with a variety of clients. In addition, Barbara is promoting recycling through her ecofriendly sculptures, and is one of the finest sculptors among other artists with a very creative approach towards discarded materials. The fine hands of such artists contribute a lot towards changing the way junk material is managed. We have collected some of the recycled sculptures from her works and hope you'll appreciate them.
Recycled Running Horse Sculpture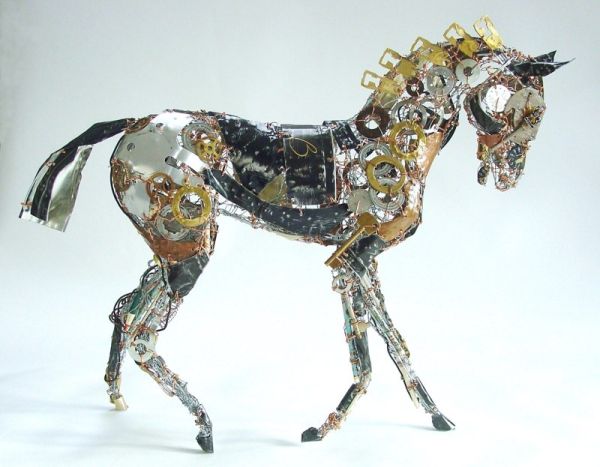 Fish Eye – The Alley Cat sculpture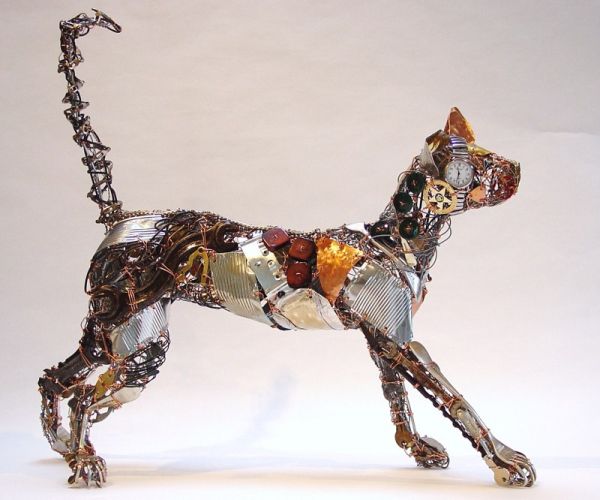 Highland Hair Sculpture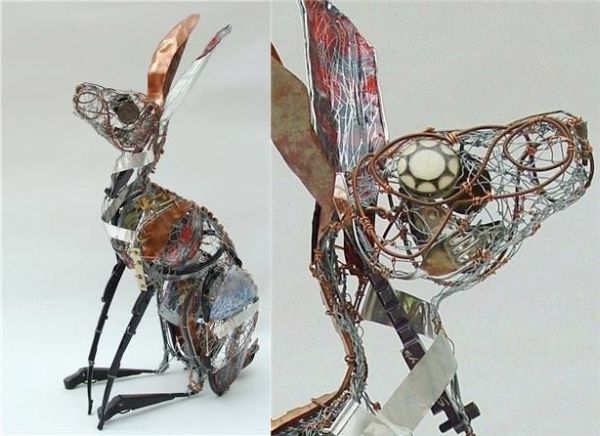 Huntley The Zebra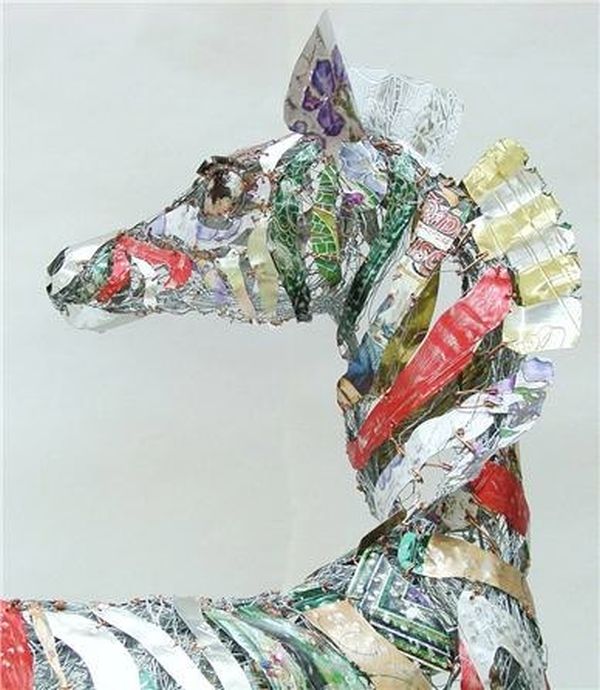 Splendid Stag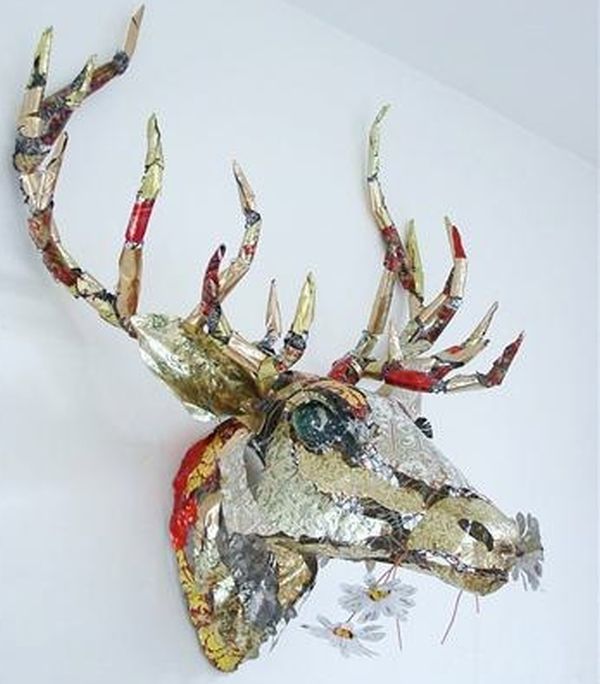 Imperium Tree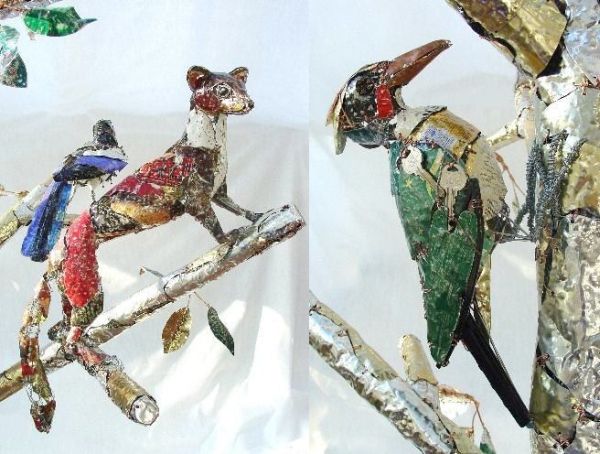 The Cow With The Crumpled Horn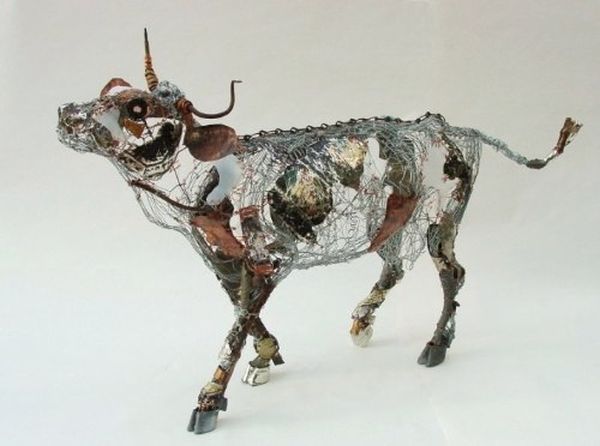 Little Horse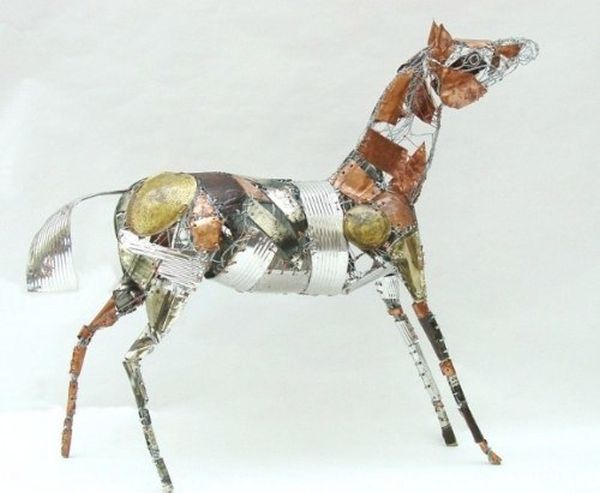 Hemingway The Marlin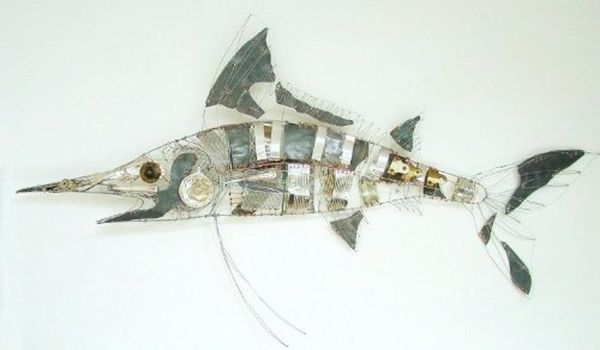 .
The Dog Who Laughed To See Such Fun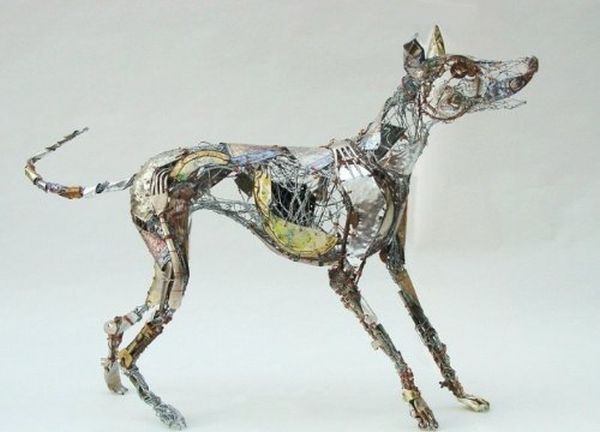 The One That Got Away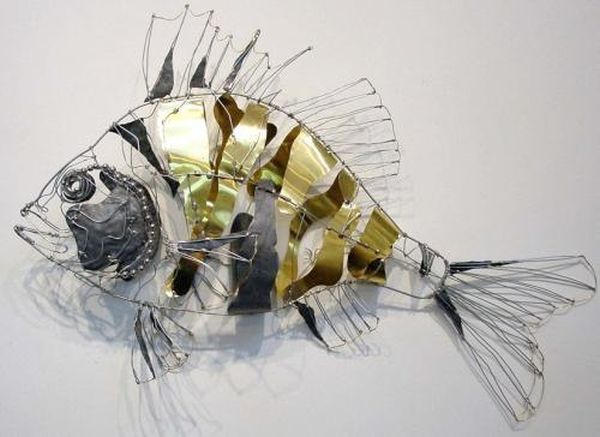 .
Copper Cockerel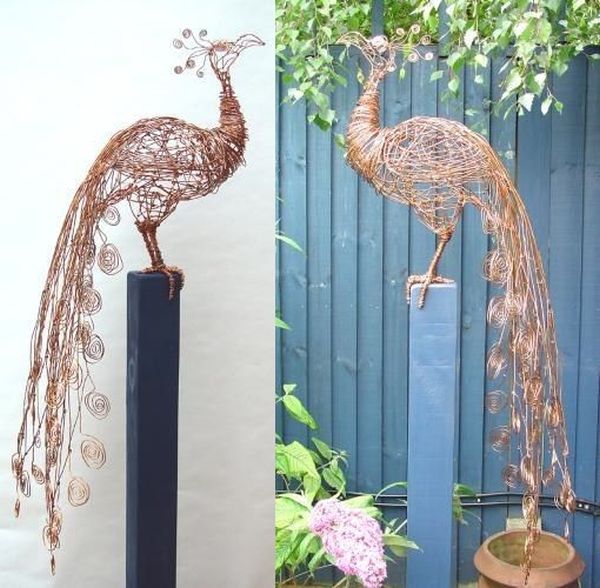 Hatchet Fish