Shelter ByGG habitatable module by Gabriela Gomes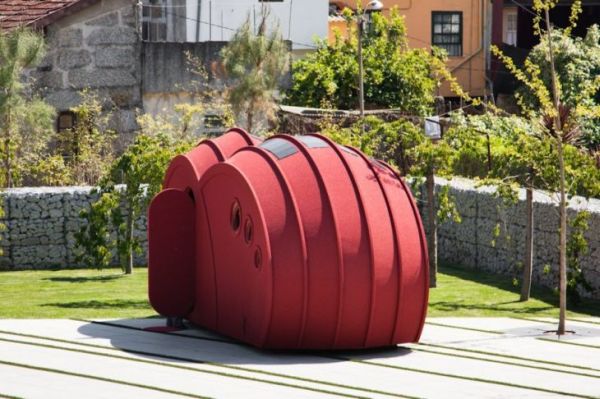 Designing a modular habitat is quite a challenge as the small size, compared to full living apartment, makes it tough to include extra features and luxuries. However, in some situations, a movable modular habitat is more than enough and makes good shelter. Designer Gabriela Gomes experimented with an eco-conscious habitable module – Shelter BYGG.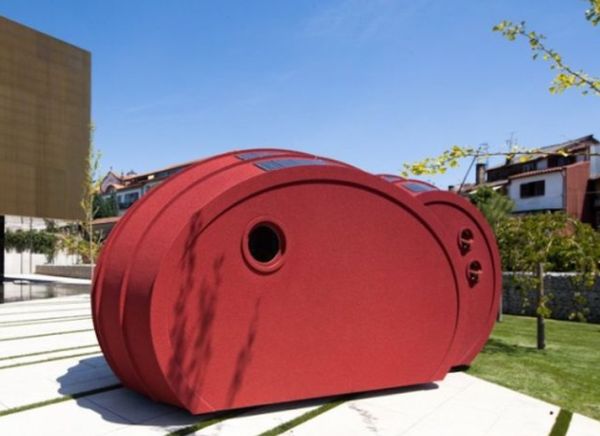 The red colored cocoon structured modular shelter has one bedroom and a toilet and is movable. As construction materials, Gabriela used cork and other recycled materials. The interior LEED lights are powered by the solar panels on the roof. It's not clear how much energy these solar panels can generate, because modern gadgetry ask for juice too. The interior is pleasant as the natural light and fresh air can enter through the round spherical windows.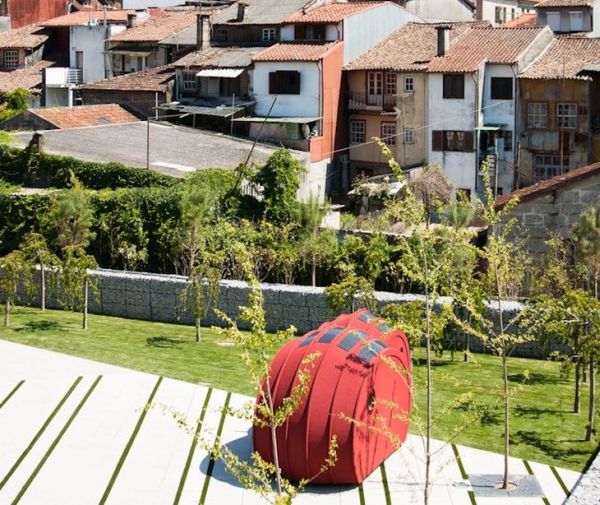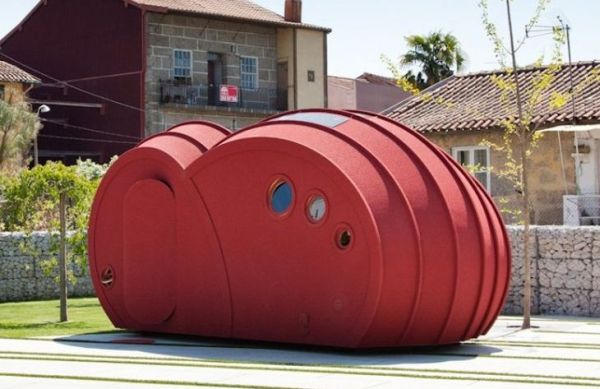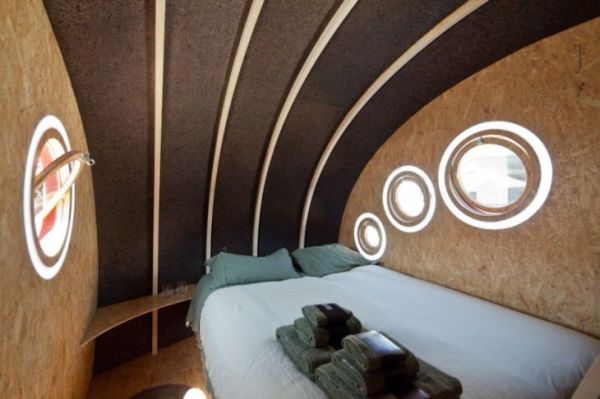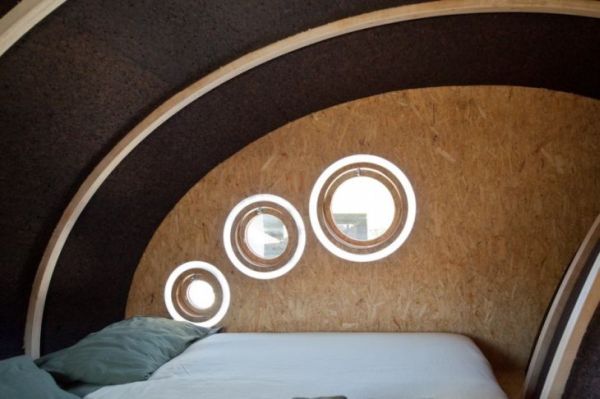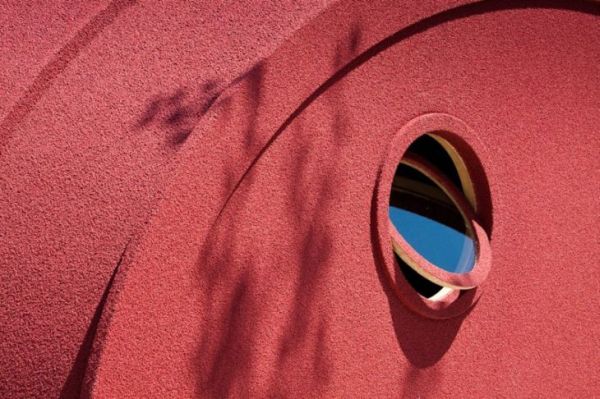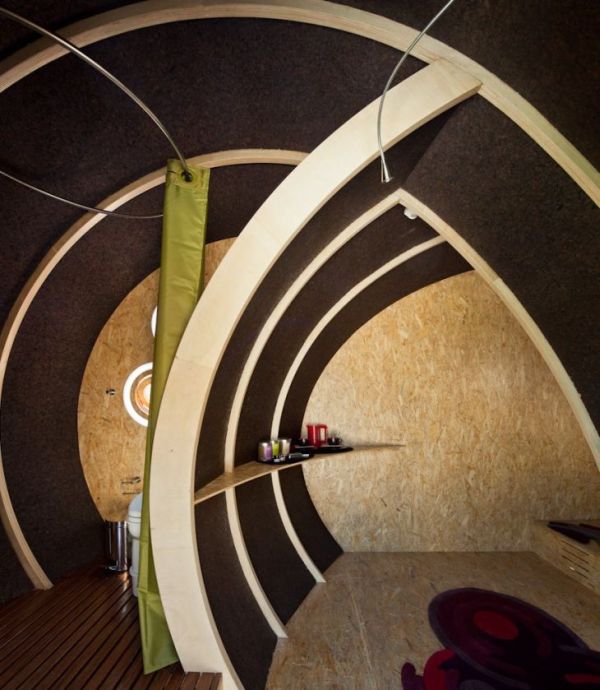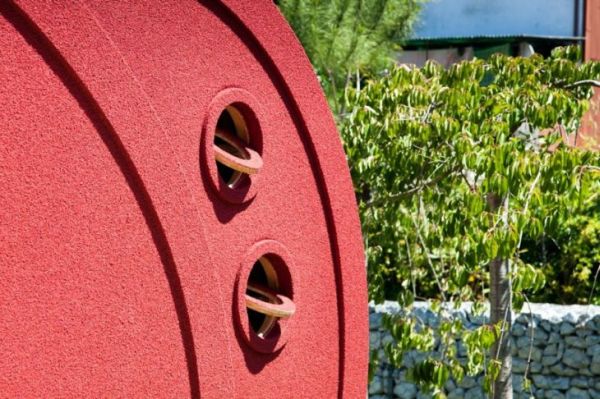 The module is weatherproof and the walls are anti vibration insulated, which ensures privacy and peace. Shelter BYGG is not commercial yet, and is just an experimental green living module design and will be on display at Guimaraes festival 2012.