Forest Dept and Wildlife SOS reunite two lost cubs with mother leopard near Pune [Video]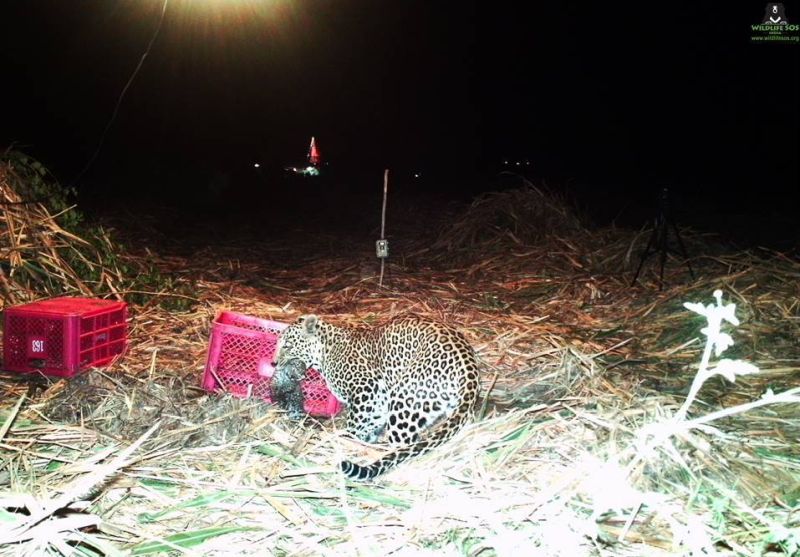 When a mother leopard, out for a hunt, left her newborn cubs hiding in sugarcane fields of Somatwadi Village near Pune, India, local farmers were quick to notice the little ones helplessly mewling for their mother.
Feared of enticing a man vs animal conflict, the villagers called on the Forest Department and Wildlife SOS, a leopard Rescue Center in Junnar, to intervene.
Scrub forests of Maharashtra are a natural habitat of a large population of leopards, and high rising dense sugarcane stalks are a convenient way for mother leopards to hide their cubs.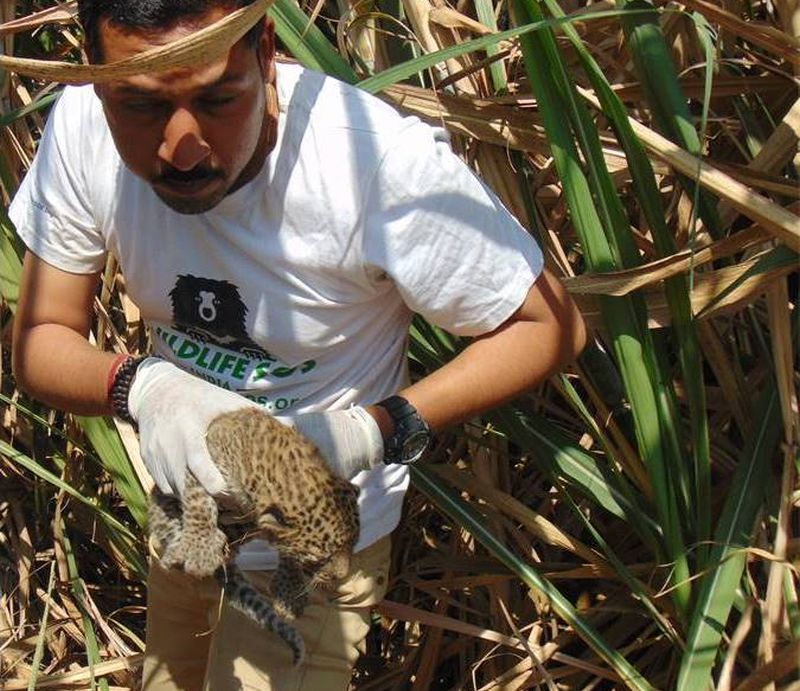 Wildlife SOS team on examination identified the two cubs – male and female – to be about twenty-one days old. The team conducted meticulous veterinary examinations and after finding the cubs to be healthy, set out to reunite the cubs with their mother.
Wildlife SOS and the Forest Department teams carefully placed the cubs in a box and left it in the field where the leopard was last sighted.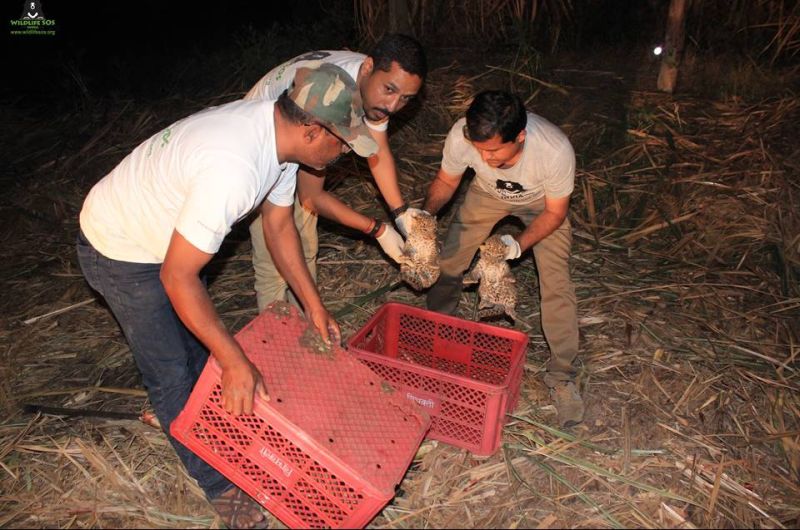 Wildlife SOS claims to have reunited over 40 lost leopard cubs with the mothers but this was the first time they recorded the reunion.
Using remote controlled camera traps, the teams were able to document the cautious arrival of the mother leopard, who safely removed the cubs from the box, held the little ones from the scruff of the neck and disappeared into the dense forest.
Watch the exclusive footage of the reunion below.