Great Himalayan Predator Snow Leopard – Pictured by Australian Photographer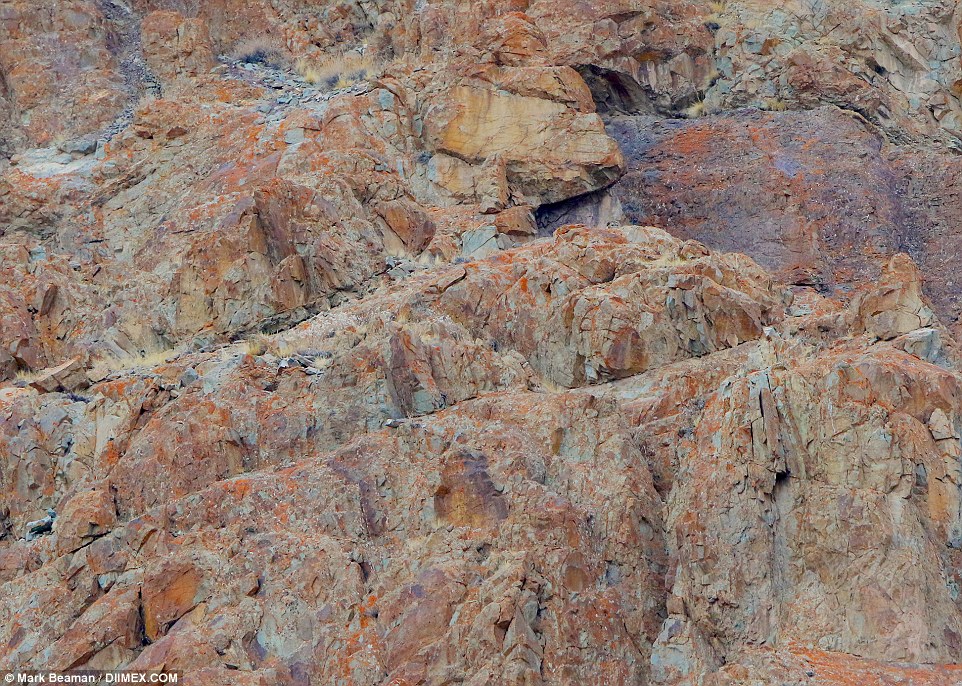 These pictures serve as another proof that big Himalayan cats are incredible predators with, perhaps, the best camouflage skills. While you will go through the images, you'll realize what we mean. Go on and try to spot the leopard in the pictures.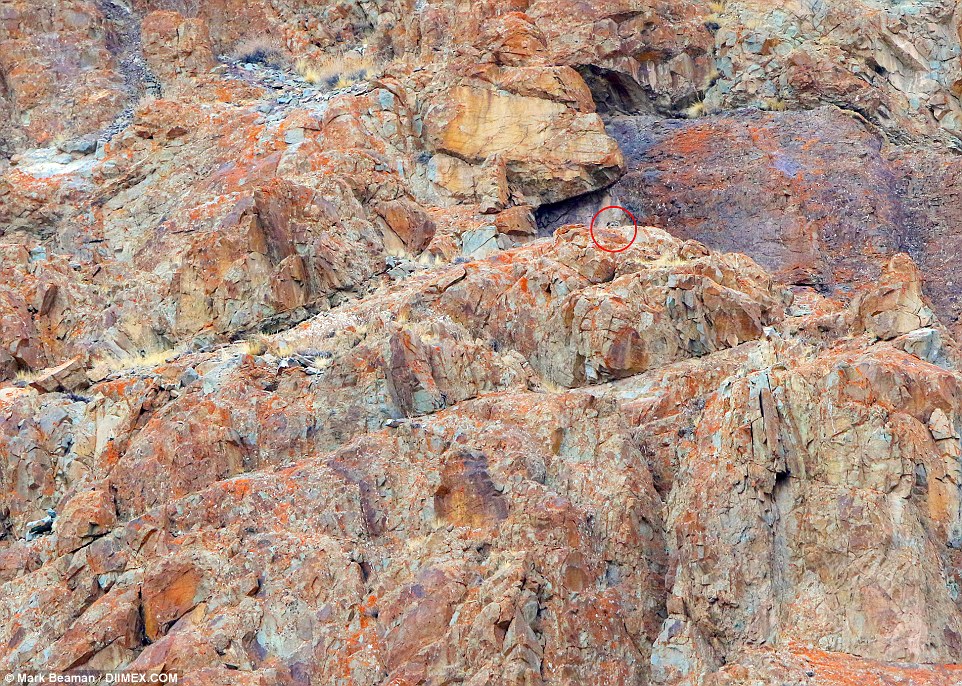 It's a dream for any passionate wildlife photographer to capture great Himalayan endangered cat – the Snow Leopard. Many spent years to spot one of these cats, but never get lucky. That's not because Snow Leopards are rare, it's because they are masters of camouflage. The mountain ghosts are around, maybe a few meters away, but still, the human eye would fail to spot one.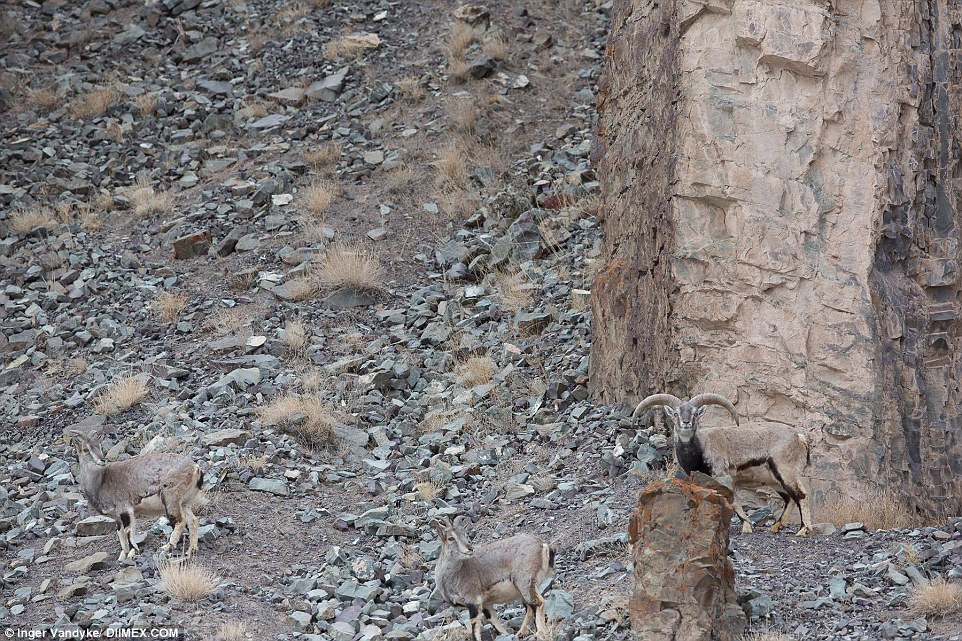 However, Inger Vandyke, a wildlife photographer and her assistant spent 17-days in Ladakh, a Himalayan region in northern India, to capture these amazing, but shy cats. The photographer and her team had a hard time in freezing temperatures and harsh environments.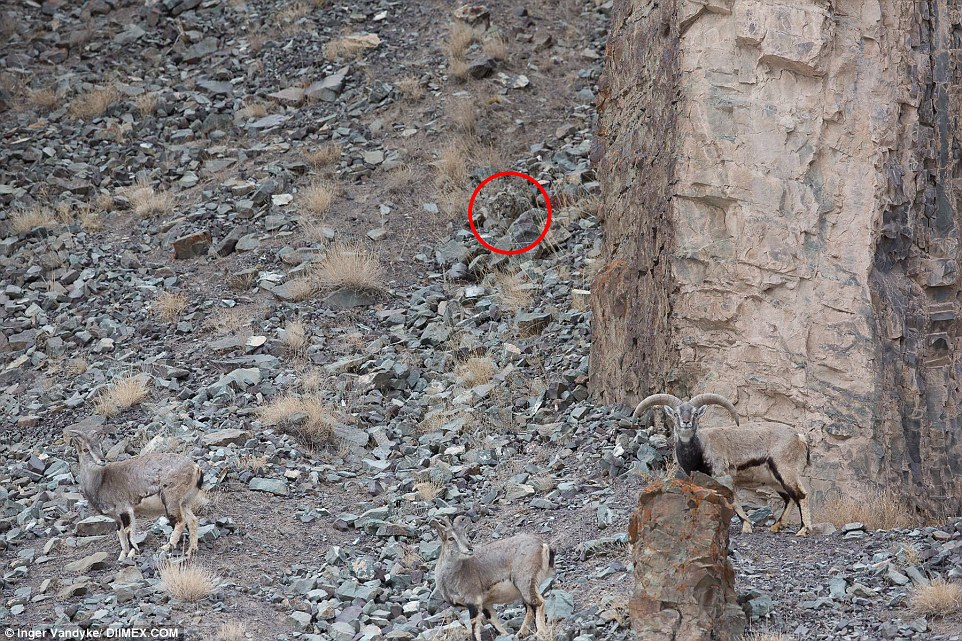 In the photographer's own words,
"Mark and I were out in the field for the duration of 17 days without a shower and in the same clothes that we started in.On one watch for leopards, one of our Ladakhi friends bought us a liter bottle of water to drink at 1pm. By 2:30 p.m., in the broad sunlight, that water had completely frozen over."
However, they encountered five snow leopards and captured those moments in stills and videos. It's not normal for a photographer or anyone to come across so many cats in just a couple of weeks. These endangered cats are found in the rocky, steep terrain and prey on wild sheep and smaller animals.
She is the first female photographer in the world to have photographed a hunting snow leopard. Inger witnessed about eight leopard attacks on blue sheep and considers herself blessed to have an opportunity to witness such a rare spectacle.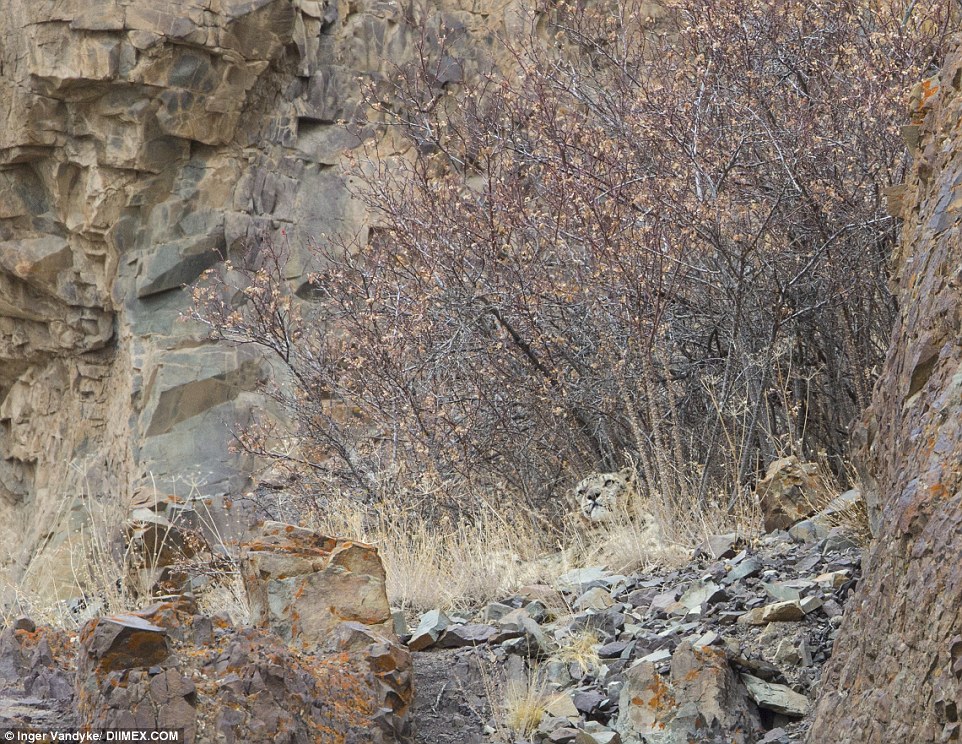 Recalling the time she spent in Ladakh, the photographer recalls the experience as a spiritual one. She was stunned by the ability of these cats to vanish right in front of their eyes. She said,
Snow leopards camouflage themselves so well in their landscape that they can turn their back on you and literally disappear into their landscape. When I look back at my photographs I often wonder how many we might have walked past in the field and simply didn't see them.
She couldn't have done it without the assistance provided by locals and admits that it took her minutes to spot the hidden cat even when their local guide was able to spot and point towards it clearly.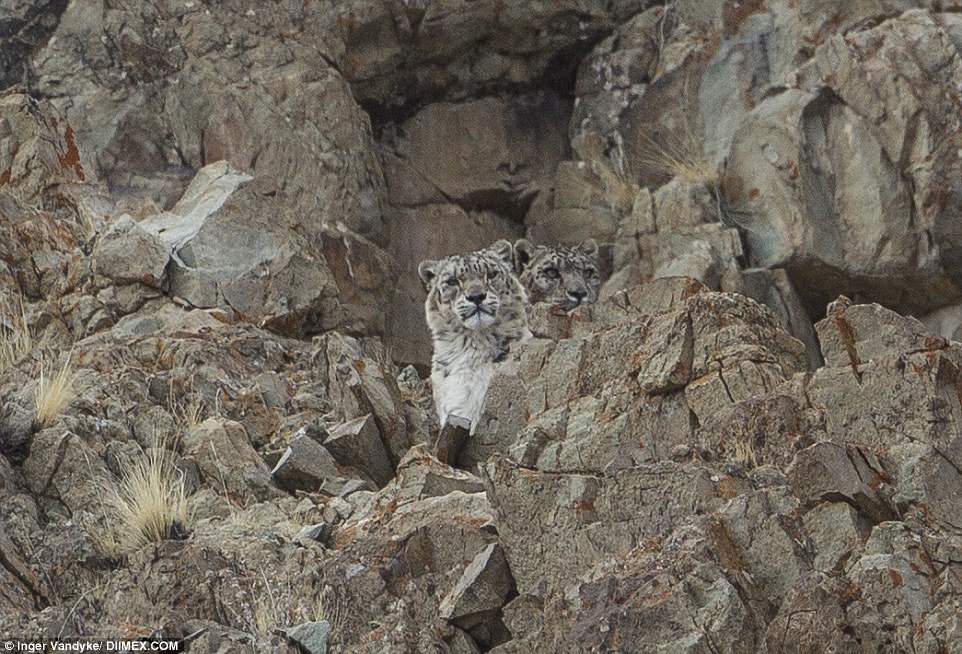 Appreciating their skills to spot a snow leopard and knowledge about animal's behavior, Vandkyke said,
The Ladakhis are incredible in this way. Some of spotted snow leopards then tried to point them out to us and it took us several minutes to train our vision to see them.
She further added,
Even in the 'camouflaged leopard' photograph you see in my images, we had followed that leopard so we knew where he was, but each time we took our cameras away from our faces to have a rest from carrying a heavy lens, we would try to locate him again to take a photo and it would take us a minute or more to try and find him again as he hid behind a rock.
No doubt, wildlife photographers will envy her for the luck, however, all wildlife lovers will be grateful to Vandyke for bringing these visuals of the endangered animal and sharing it with the world.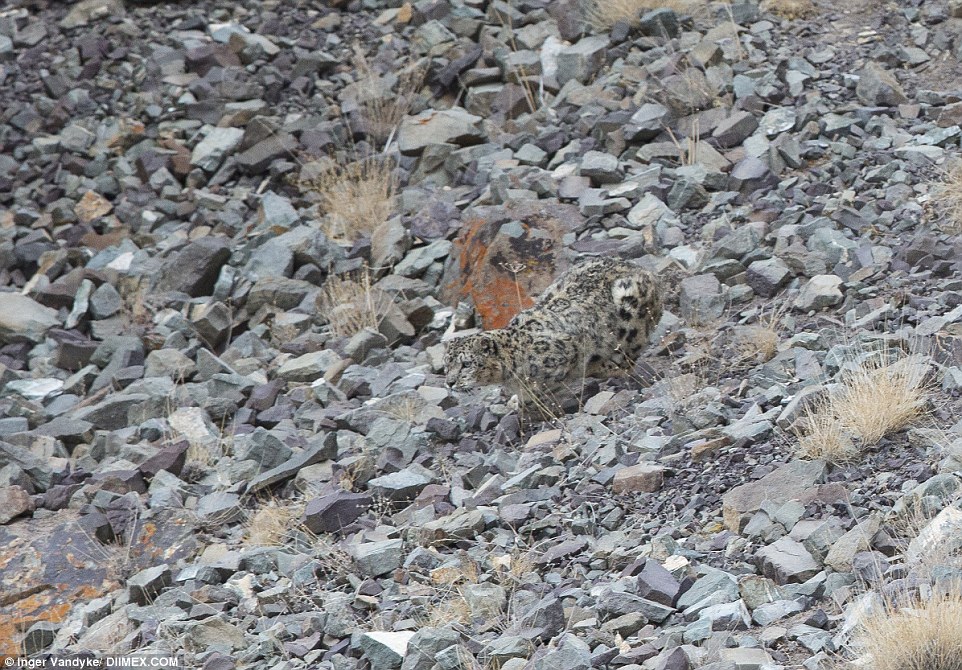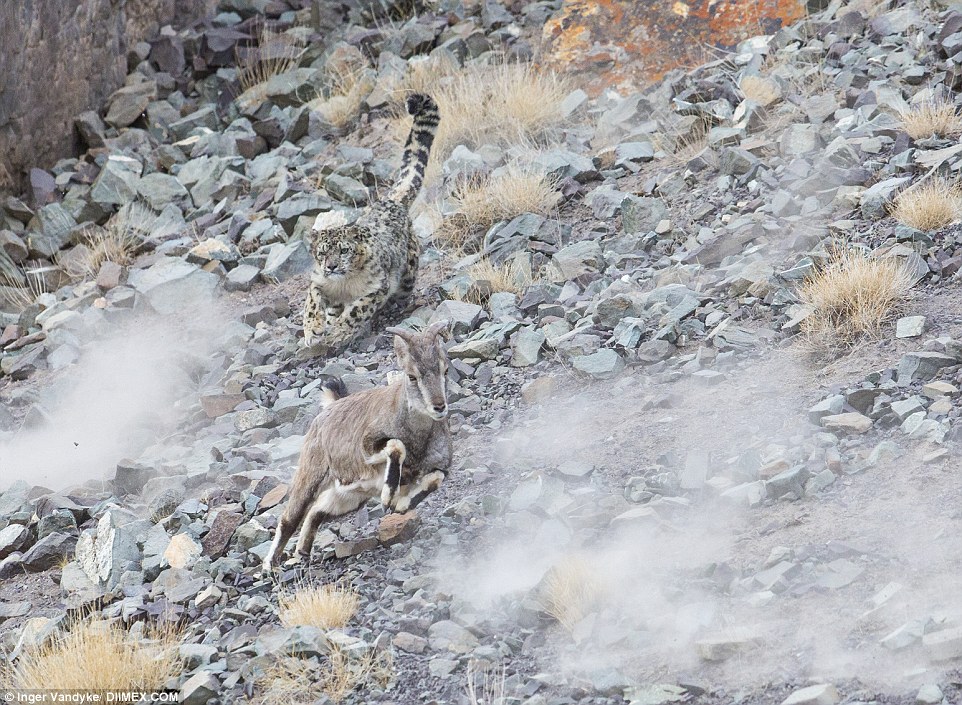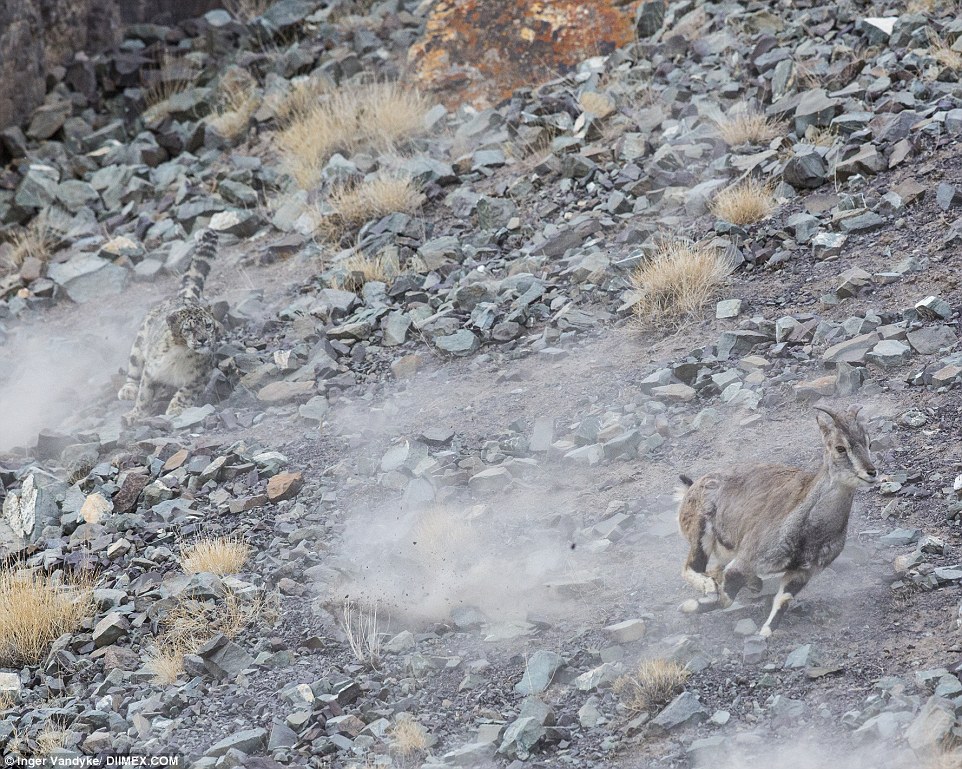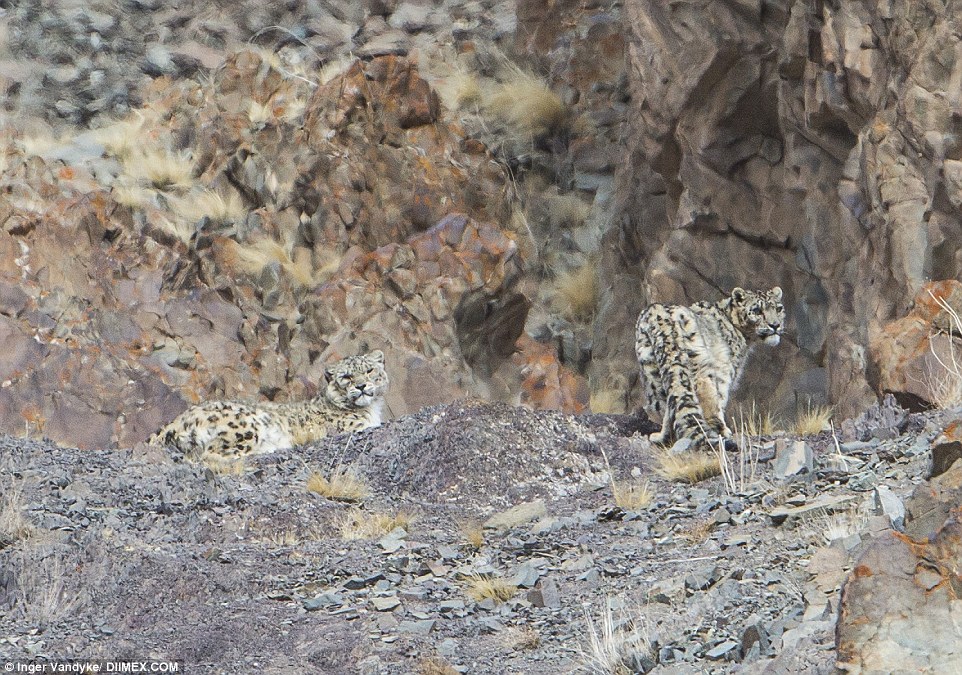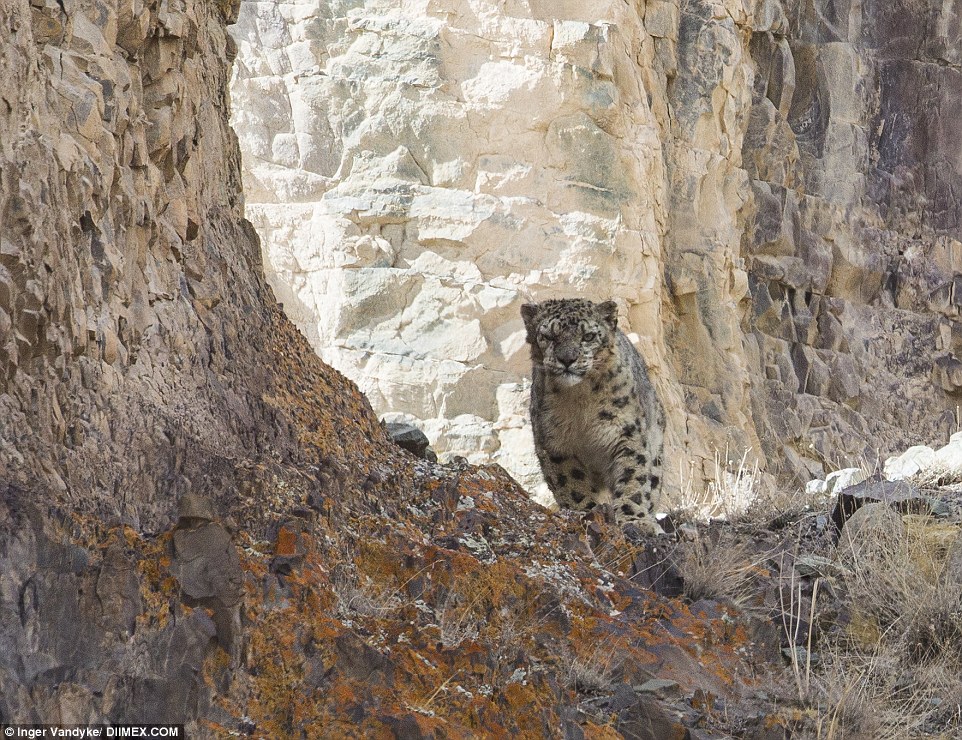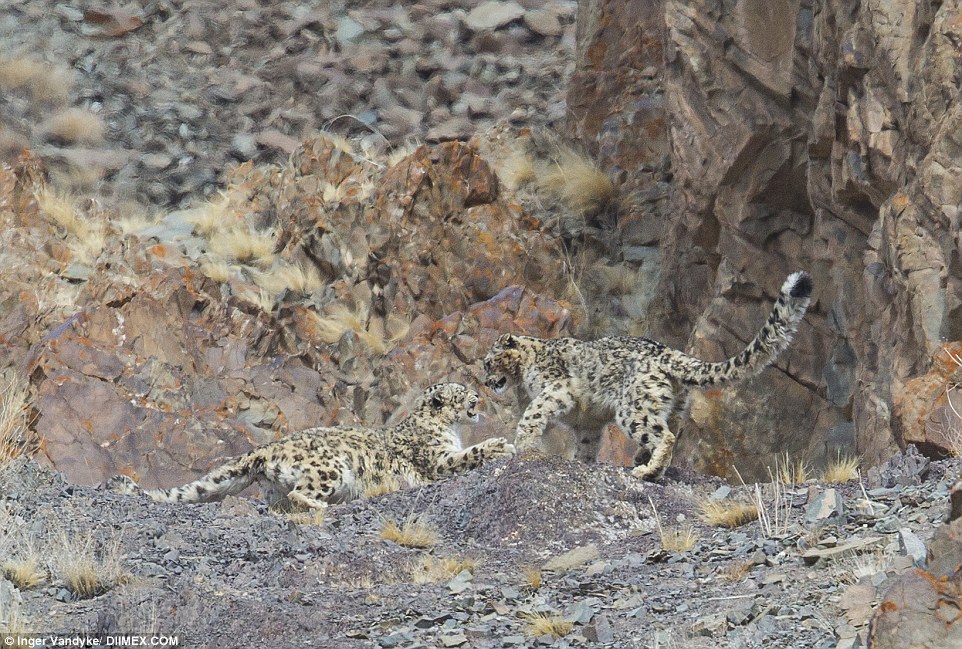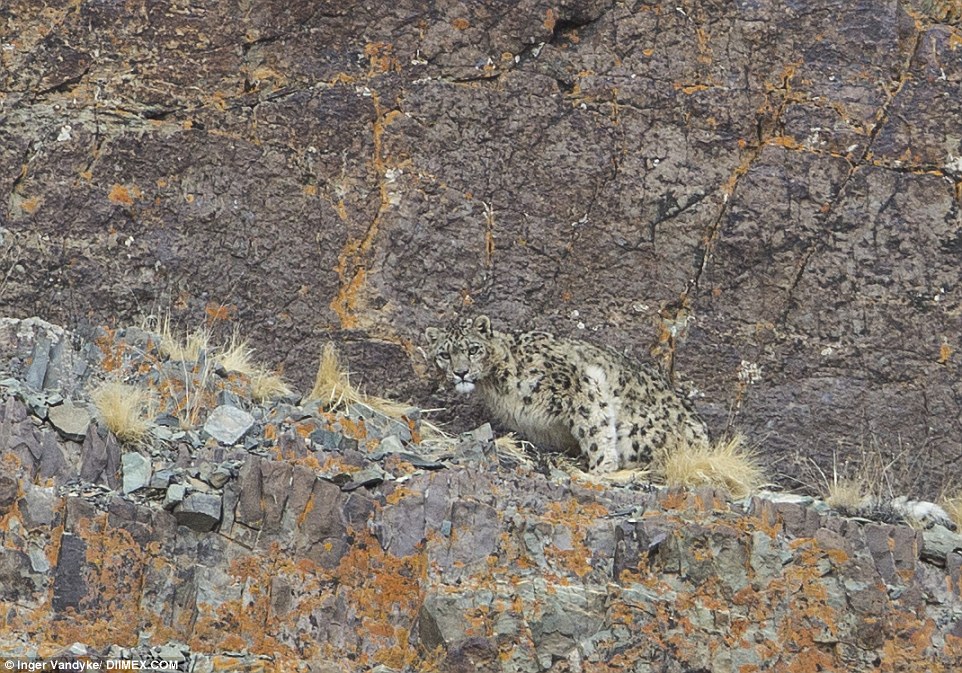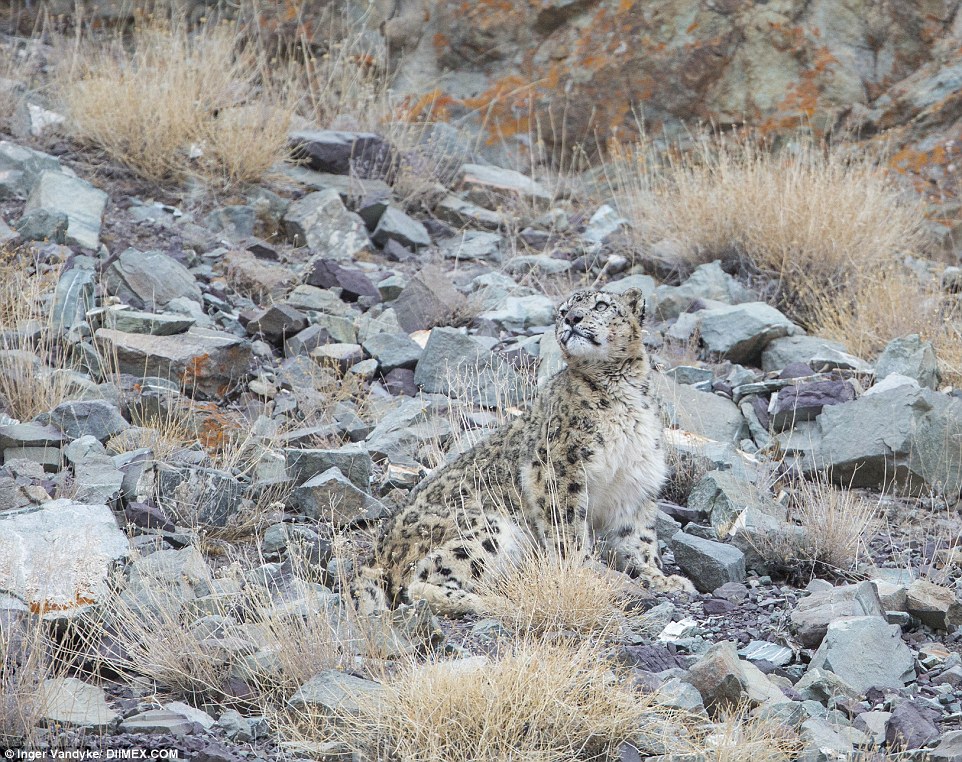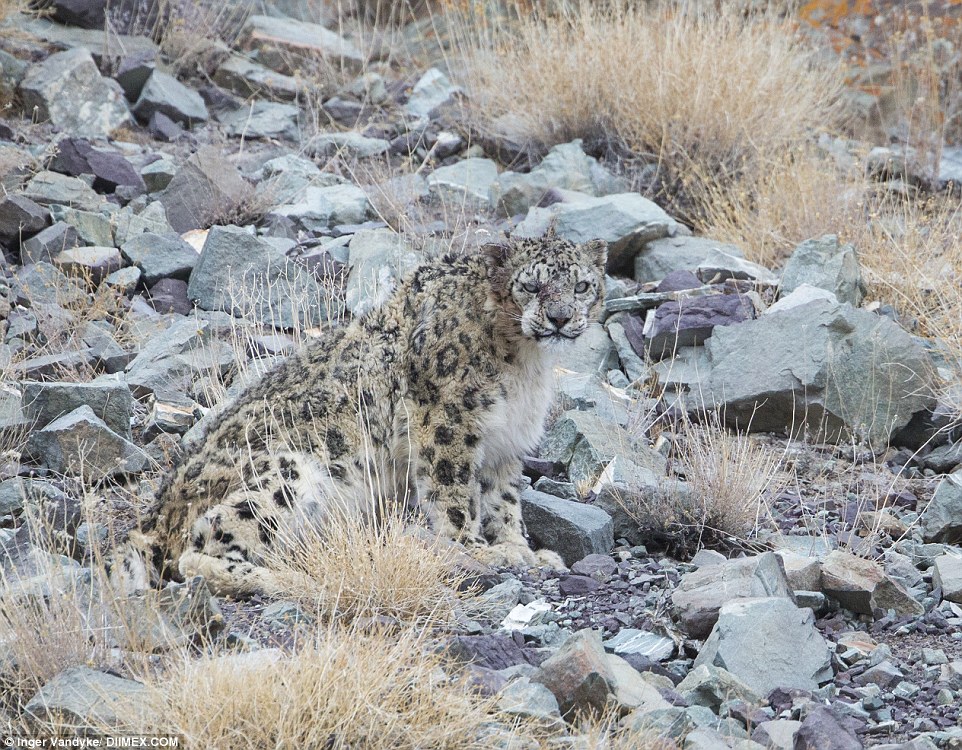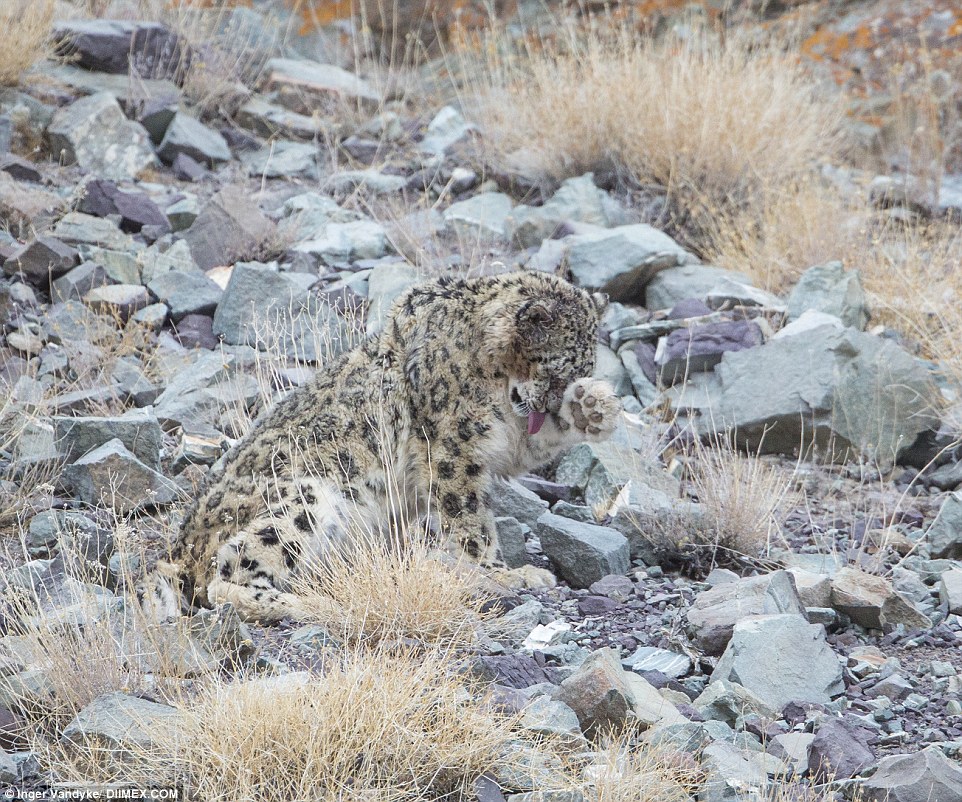 Via: Daily Mail