Himachal's Bamboo Museum – largest in India – is heaven for bamboo lovers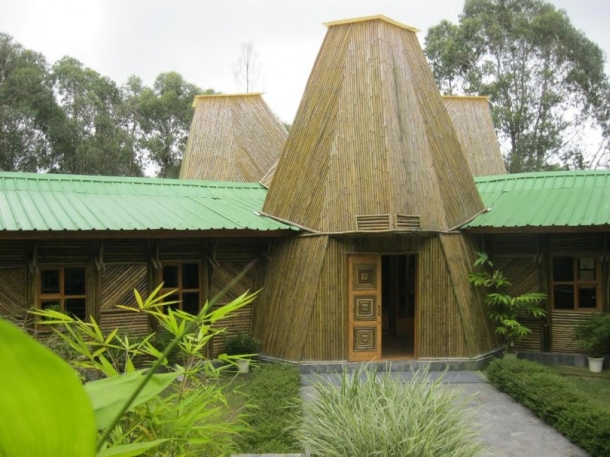 A Himalayan state in India believes in and preaches eco-friendly and sustainable material for construction and plantation of more trees through a unique way. Himachal Pradesh has dedicated a whole bamboo museum to educate people regarding precious bamboo- perhaps, most eco-friendly plant.
The structure is completely made from various varieties of bamboo. The museum is built inside the premises of the CSIR-Institute of Himalayan Bio-resource Technology (IHBT) in Palampur, Himachal Pradesh.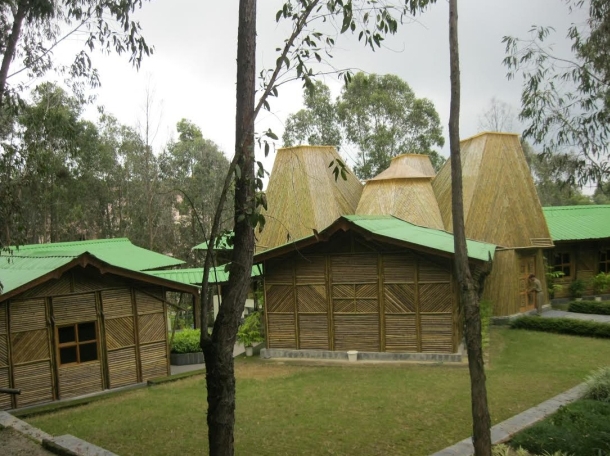 It's only one of its kinds in India and it's the largest bamboo structure that house a laboratory and a workshop. The museum is full of products made from various types of bamboo plants. The products on display also include numerous handicraft created out of bamboo.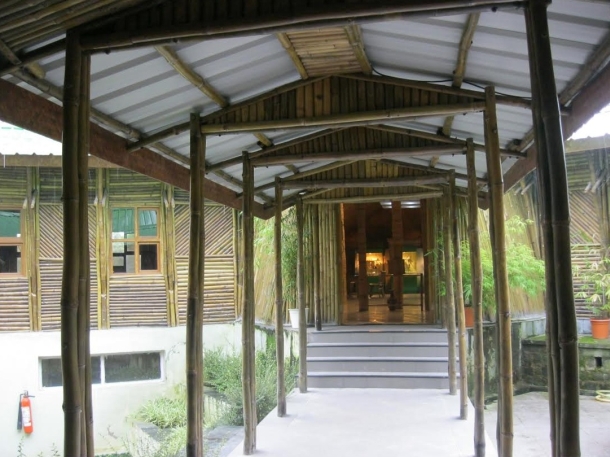 The premises is planted with varieties of bamboo plants , and it complements the whole idea behind this initiative. There are over 120 varieties of bamboo in India. You can see 43 of them planted here around this museum including edible and ornamental bamboos.
The institute has also arranged large scale planting materials for farmers and foresters. Also, bamboo shoots are converted into high value charcoal through an indigenously designed devise.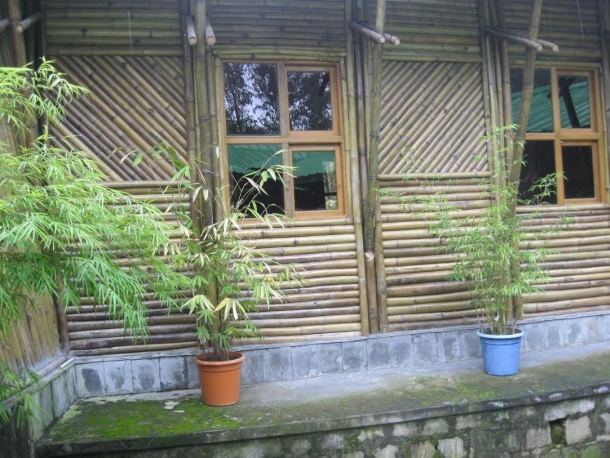 Bamboo candies have also been developed with the assistance of CSKHPKV Palampur.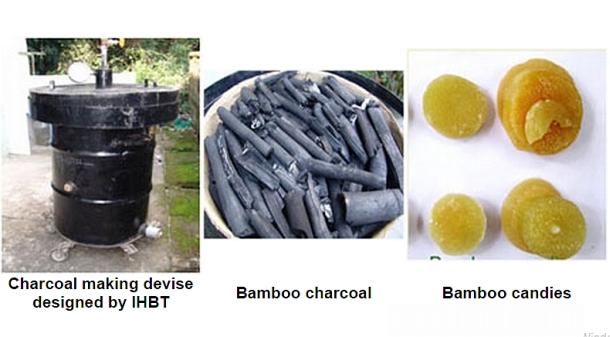 The total floor area measures 3,600 feet, made completely from bamboo.
Each and every part of the structure is made from treated bamboo. Fiber glasses are fitted into openings in the ceiling to allow natural light in.
The structure was constructed in collaboration with Uttarakhan Bamboo and Fiber Board in a period of 11 months. It used 50,000 bamboo poles in total and cost Rs. 65 lakh.
It's the first time that such extensive use of bamboo to reinforce the walls of this much large structure was seen. Everything from boards, woven mats, blinds etc. is made from bamboo.
The used bamboo was treated on the spot and cut production costs.
The idea was conceived by Dr. P.S. Ahuja, Director-IHBT.
There are a lot of facts and productive uses of bamboo that the people are unaware of, even in states where bamboo is found. Uttarakhand, Himachal, some parts of North-East India and South India have most suitable conditions for the growth of bamboo.
Bamboo is an incredible plant. Not many are aware that a house made from bamboo is earthquake resistant owing to its flexibility. There is no corrosion trouble and it's strong enough to compete with steel in durability.
Bamboo grows fast and its potential to reduce carbon dioxide concentration in the atmosphere is incredible. Bamboo releases more oxygen than any other plant. Plantation of bamboo helps reducing soil erosion too. It has enormous others uses. You can eat it, make cloths, fuel or use it as construction material.
The museum holds a great significance as a mean to educate, aware, and promote use of bamboo in India. Moreover, it's very cheap as a raw material, and that is why it's called 'poor man's timber'.
Image Credit: JK Reporter