Maruti Swift or Dzire to be India's first entry-level plug-in hybrid car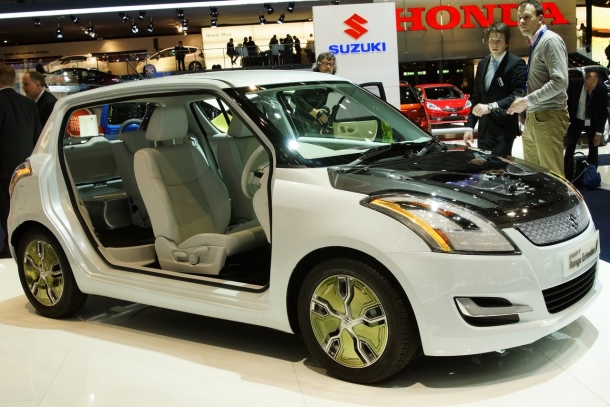 Finally, Indian is all set to see its first entry level hybrid cars by the end of this year. Maruti Suzuki, India's largest car maker has confirmed manufacturing of hybrid version of either its Swift or the Dzire cars. For a country that hasn't yet had any encounter with entry level plug-in hybrid vehicles, it's a moment of a little celebration.
The maker has also confirmed that it'll be introducing some other vehicles on the hybrid or electronic platform.
The rumors and assumptions were spreading in Indian automobile industry after the Swift Range Extender, the plug-in hybrid version of the car, was showcased on a lot of occasions since last two years.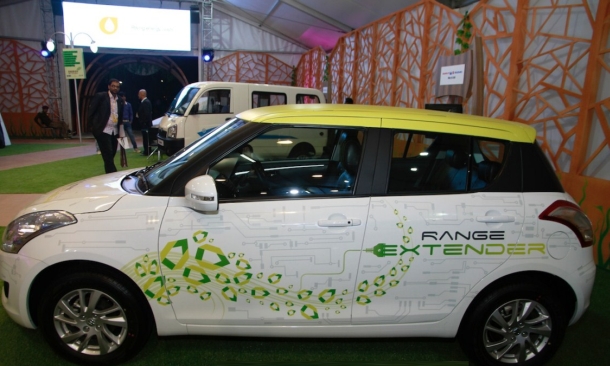 The greener version packs a petrol engine of 655cc integrated with an electric motor. The electric motor is powered by a 5kwh lithium-ion battery. Overall, the plug-in hybrid is capable of developing 73 PS power with a fuel economy of 48.2 kpl. The battery takes 90 minutes to juice up completely through a 200 volt electric socket. On a full charge, the electric motor has a range of 25.5 kilometers.
The car offers three modes for driving – series hybrid, parallel hybrid and all electric. Car uses both engines in parallel hybrid mode, while in all electric mode, the power is derived completely from electric motor. In series hybrid mode, the user can charge the electric motor through engine.
Other than this, the company has developed four special Swift Reev cars to participate in various government pilot projects.
The development and production of Suzuki's electric and hybrid cars is a part of the FAME India– a scheme for Faster Adoption and Manufacturing of Electric Vehicles in India. The scheme was launched by the Government of India Department of Heavy Industry in collaboration with Society of Indian Automobile Manufactures.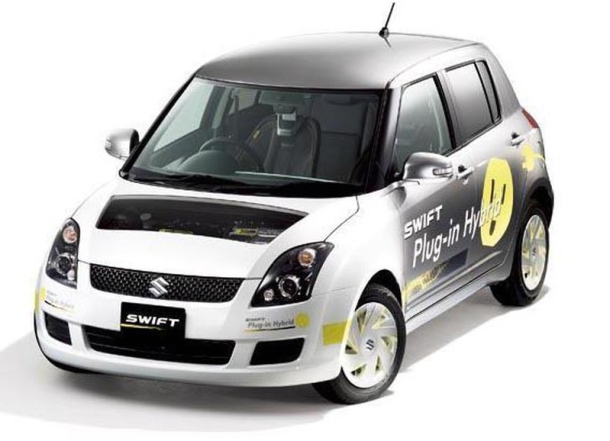 The FAME India scheme is further a part of National Electric Mobility Mission Plan (NEMMP) 2020 was announced in 2013. Under this plan, like European countries, the buyers will be offered incentives if they buy hybrid or electric vehicles. The incentives for two-wheelers will be upto Rs. 29,000 and Rs. 1.38 lakhs for cars.
The aim of FAME India scheme is to achieve multiple goals like national fuel security, manufacturing of globally competitive hybrid and electric vehicles (xEVs), preservation of eco-system, and deliverance of affordable and eco-friendly transportation to people.
India projects cutting of 24 million tons of carbon emission by the end of 2022 through implementation of NEMMP. Further, it's predicted to save upto 9,500 million liters or about Rs. 60,000 cr.
India is under a lot of global pressure to take measures to cut its rapidly rising amount of carbon emissions. The above mentioned schemes and programs are the result of this pressure. However, it'll be a hard job to pull off. The Prime Minister Narender Modi is clearly neglecting the warnings from global leaders and environmental organizations over India's rising consumption of coal for energy generation.
For the development of economy and to fulfill his promises to provide electricity to every Indian home, India will need enormous amount of additional energy. The government plans to derive a major portion of this additional energy form coal.
Moreover, India need to spend a lot on infrastructure like plug-in charging stations in order to support hybrid cars from manufactures including Mahindra and Tata, which are also looking to develop green cars in upcoming future.
Image Credits : Indian Autos Blog