In heart-warming event, Himalayan village pays respect to deceased snow-leopard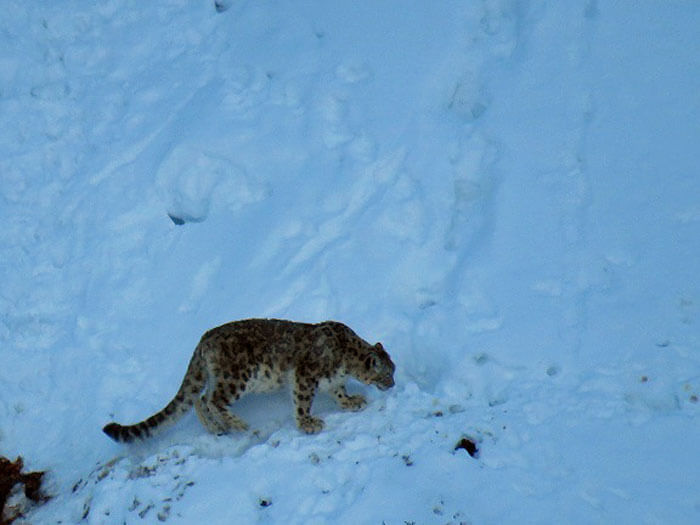 While man-animal conflict in other parts of India is getting intense and leading to killing of animals, Kibber village in Spiti Valley of Himachal Pradesh displayed unmatched compassion and spirit of harmony with a predator.
In February, villagers spotted a snow leopard on a peak. The wild cat was old, weak, and ailing. For few days the leopard was seen mostly sleeping with almost no movement. The villagers knew that the cat was not able to hunt anymore and won't survive for long. The villagers offered their live-stock to the cat so that it could survive for few more days. People would regularly gather at a spot everyday and discuss the condition of the animal.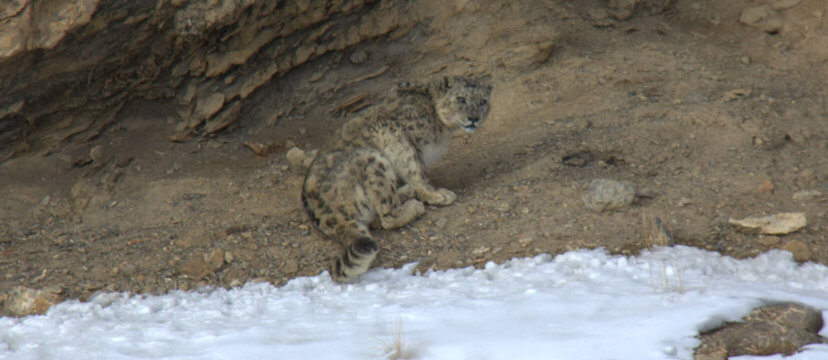 One day, the news broke out in the village that the cat has breathed its last. The body was recovered and brought to the village in the presence of forest officials.
Surprisingly, some villagers brought Khataks (traditional white scarf worn to pay respect at the demise of honorable people) to pay their respect to the deceased animal.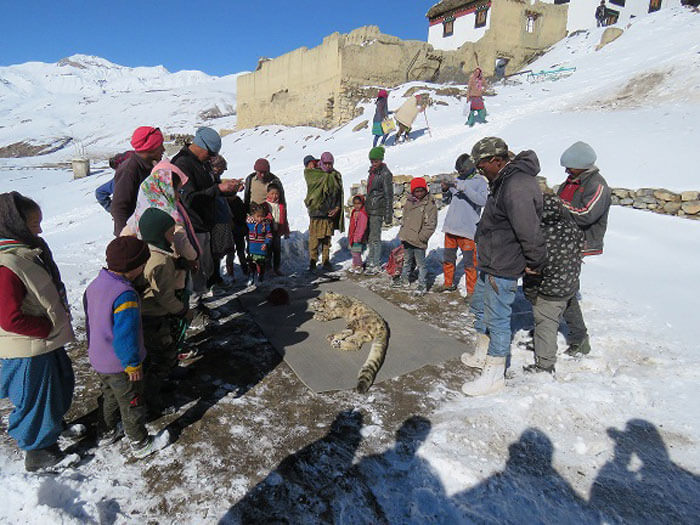 One of the local lady, very innocently, asked an forest official,
R.O साहब यह स्नो लेपर्ड मेरा दस शीप खा लिया लेकिन फिर भी इतना कमजोर क्यों है" (this snow leopard has eaten ten of my sheep, why is it so weak?)
The official explained to her that the cat had died of old age, and becoming too old to hunt.
The animal was cremated by the locals. This heart-warming story was narrated to Snow Leopard Trust by Kalzang Gurmet, its local field coordinator. It was an act of overwhelming compassion and respect toward creatures of nature. Despite the fact that snow-leopards hunt livestock of villagers, the people had no complaint and were sad to lose one of the ghost cats.
All Photos: Snow Leopard Trust