India records lowest wind power tariffs at 3.46 kWh at 1GW project auction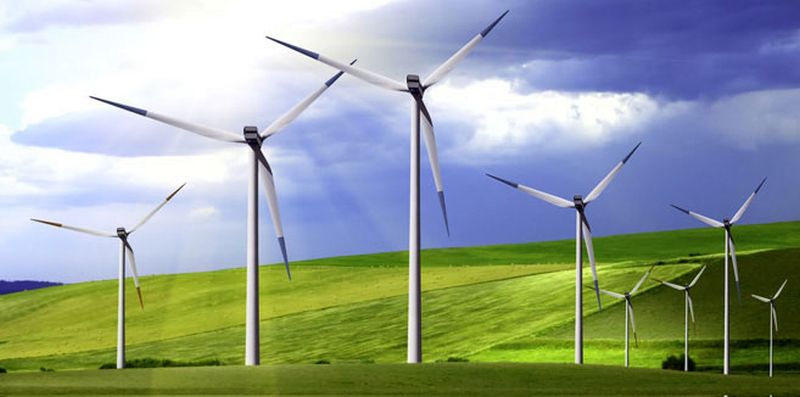 In a competitive and aggressive reverse auction for 1GW wind energy projects in India, tariffs were closed at as low as 3.46 kilo-watt per hour.
This was the first time a reverse auction was conducted for wind energy projects in India. The auction was called by Solar Energy Corp. of India (SECI), an arm of the ministry of new and renewable energy.
It's for the first time that wind power rates have come down to under 3.5/kWh.
Successful bids were placed by Mytrah Energy, Green Infra Wind Energy, Inox Wind Infrastructure and Ostro Kutch Wind at 3.46 for 250 MW projects each.
Elated with the pace at with renewable energy sector in India is growing, Piyush Goyal, Minister for New & Renewable Energy tweeted.
After Solar cost reduction below Rs. 3/unit, Wind power cost down to Rs. 3.46/unit through transparent auction. A green future awaits India.

— Piyush Goyal (@PiyushGoyal) February 24, 2017
Bidding for wind power projects was not as low as 2.97 kilo-watt per hour seen during the solar power auction for world's largest solar power plant in Rewa, Madhya Pradesh earlier this month, but they were significantly lower than previous low tariffs in wind projects in India.
India has renewable energy targets of 175GW to meet by 2022. And with the pace the country is heading, the target seems well in sight for now.
Out of roughly 60GW of wind capacity targets, India has installed close to 30GW (28,871MW by January 2017) wind projects already.
Only eight states in the country including Gujarat, Karnataka, Maharashtra, Andhra Pradesh, Tamil Nadu, Rajasthan, Madhya Pradesh and Telangana are most suitable for wind power projects. Whereas, all the 29 states in India are considered conducive for solar power plants.