India to set-up world's highest CNG fuel station in Rohtang-Pass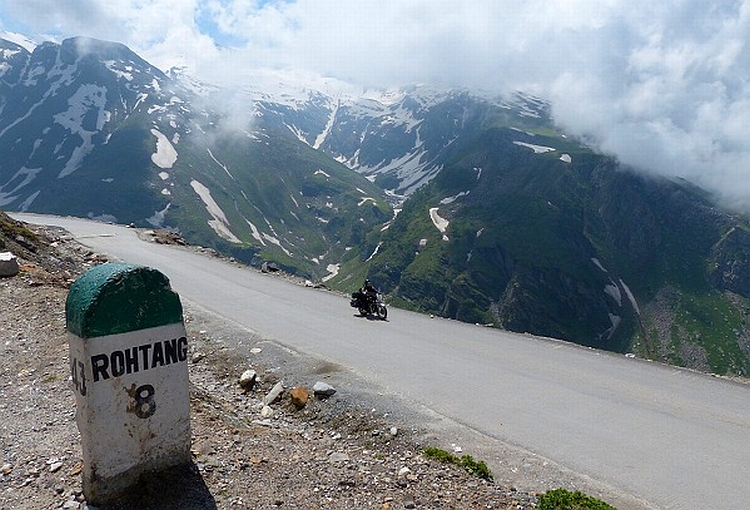 After commissioning world's first 100 percent solar-powered airport in Cochin, India is ready to establish World's highest CNG gas station in Rohtang-Pass, Himachal Pradesh.
Rohtang-Pass is a high mountain pass situated at an elevation of 13,050 feet in western Himalayan mountain range. It's the gateway to Tribal Lahaul and Spiti district of the state. In ancient times, the pass was considered one of the deadliest in the world as many people used to die while crossing it. Every year, pass is open only for six months from May to November. Rest of the time, entire regions is covered in heavy snow, making traveling impossible.
The announcement came after the National Green Tribunal of India banned all diesel and petrol vehicles in the region as high vehicular emissions were causing glacier meltdown at a rapid rate. Rohtang-Pass and Lahaul Spiti are international tourism destination and witness thousands of tourists every day. The state government of Himachal Pradesh was asked by NGT to run CNG buses and electric vehicles to facilitate tourist movement. Tourism is second largest contributor to state economy after agriculture.
Transport Minister of HP, GS Bali, requested Indraprastha Gas Limited (IGL) to help set up a fuel station each at Rohtang-Pass and Manali.
Bali also requested the government that Delhi Metro Rail Corporation (DMRC) should be allowed to loan vehicles in order to have the entire system in place in furtherance to NGT's directions. Presently, DMRC counsel has loaned two medium-sized CNG buses to Himachal on rent of Rs 10,000 ($154) per day.
On May 5, 2015, NGT had passed the orders to ban all commercial activity along with ban on entry of diesel and petrol vehicles in Rohtang-Pass region. However, due to unrest among the local cab drivers and hospitality industry, which is completely dependent of tourism for livelihood, NGT has extended the date of implementation of the ban to November 30, 2015. In a day, only 1,000 vehicles (600 petrol and 400 diesel) will be allowed to ply on the route.
For these two months, NGT has asked IGL to supply CNG fuel to two rented buses on its own cost. NGT has also asked HP Pollution Control Board to ensure its participation and even contribute funds for the successful implementation of the project.