Rare Jurassic period plant species discovered by Indian scientist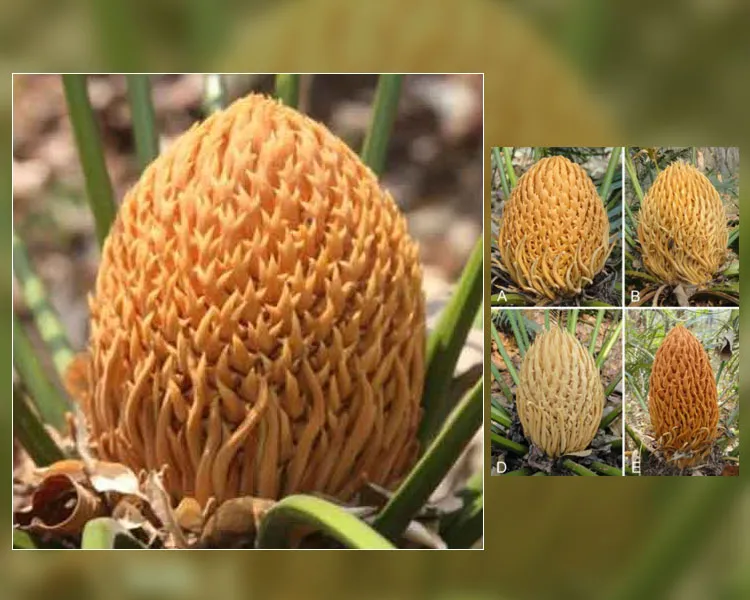 According to a new study published in July issue of Asian journal of Conservation Biology, an Indian cycadologist Rita Singh from Delhi's Guru Gobind Singh Indraprastha University has discovered two new Cycads species of plants in Indian state of Odisha. It took her eight years of research to claim the discovery of Cycas orixensis and Cycas nayagarhensis which are regarded as living fossils for being remnants of plants species dominant some 201 million to 145 million years ago – popularly known as Jurassic period.
With forked tip of microsporophylls, the male reproductive structure, this ancient plant species is unique among its kind worldwide. It has a crown of large compound leaves and a stout trunk.
These two species are distinguished by the size of their trunk, male cone and female reproductive structures. Locally, plants are called Aruguna, Oranga, Orugunna and Odissimari.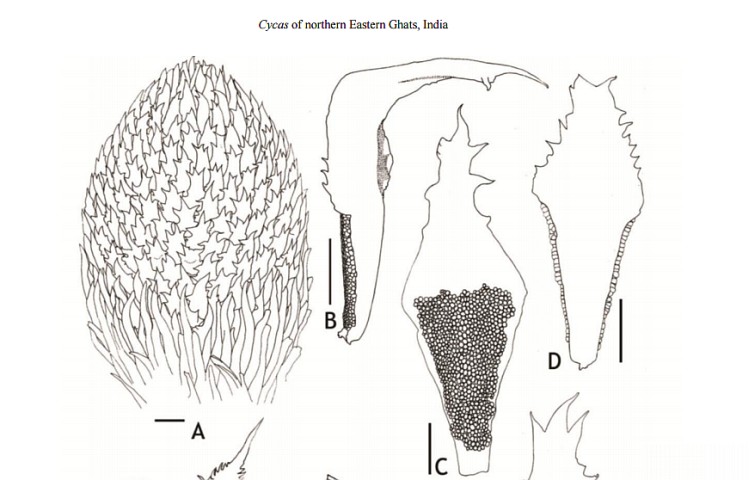 Rita made this discovery along with her two students – P. Radha of Osmania University, Hyderabad and J.S. Khuraijam of NBRI, Lucknow.
The lead researcher Rita said that Cycas is the type genus and the only genus recognized in the family Cycadaceae. In her own words,
The world over there are 111 species of Cycas and only nine species were reported from India. With the addition of these two new species, there are now 11 species of Cycas in India.
Khuraijam, informing about the territory where these species can be found, said,
While Cycas nayagarhensis is endemic to Nayagarh district, Cycas orixensis is distributed from Mayurbanj, Kendujhar, Denkanal, Angul, Boudh and Ganjam districts.
Cycads species used to flourish in many parts of the world during the Jurassic period, but now they are a rare sight. The species are facing sever threat due to rapid deforestation, over-harvesting of ovules or seeds, trunks which are over-exploited for religious and cultural practices.
The researchers also added that the species are in urgent need of conservation to save them from extinction.
Via: Orissadiary