India's poor water management leading to groundwater depletion & wastage of 40 million liters sewer water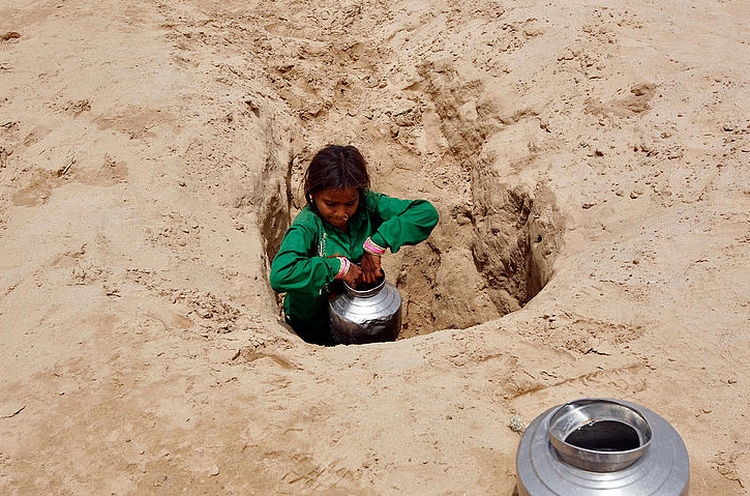 The dependence of India's modern cities on groundwater resources is worrying experts working in the field of groundwater conservation and management. India does not have any solid groundwater management. The ground water levels are going down, but it's hard to measure these levels owing to the same drawback – absence of proper management. Only 50 per cent ground water is usable in India.
Now, new information reveals that over 40 million liters of sewerage water is wasted in India every year. This unused discharge ends up contaminating ground water reservoirs. So, a viable solution has become a problem instead. It's not a good news as India is exhausting available amount of usable groundwater.
The dependence on groundwater can be explained in terms of cost and efforts. It is both cheaper and easier to tap groundwater as compared to surface water. To tap surface water, a dam needs to be constructed, while for using groundwater, one only need to make a deep bore.
Rapid urbanization, rising pollution of rivers, increased individual per captia use, exploitation along with modest cost of tapping groundwater can be attributed as reasons behind depletion in levels.
The information was revealed by Dr Himanshu Kulkarni, founder trustee and Executive Director of the Advanced Centre for Water Resources Development and Management, during his public address on 'Participatory Groundwater Management in Dhanbad part of Dr Baleshwar Prasand Oration Series.
According to Dr Kulkarni,
"How long water will be available is uncertain as there is no knowledge of water reservoir in the ground. It is necessary to understand water level."
Dr Kulkarni also threw light on three important steps required for the conservation of groundwater resources.
"By mapping groundwater in the first phase, recycling it in the second and roping in government agencies to protect resources in the third, we can look forward to better conservation,"
he said.
He emphasized on the development of a collective understanding of the groundwater scenario. For example, at local ward and municipal corporation levels, authorities and the public must strive for the formation of water management in order to counter depletion of ground water resources.
Via: Telegraph India