Mayor of London unveils plans for new ultra-low emission zone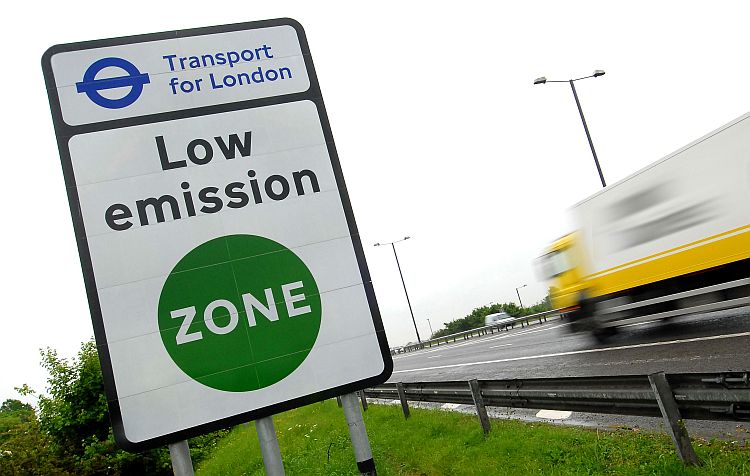 London Mayor Boris Johnson has revealed plans to deliver a new Ultra Low Emission Zone (ULEZ), due to go live in September 2020, in the hope of curbing the 9,500 premature deaths each year in the capital due to air-pollution. The ULEZ scheme will require all cars, motorcycles, vans, minibuses, coaches and heavy goods vehicles to meet minimum emissions and pollution standards to encourage the use of cleaner, greener fuels to reduce air pollution and protect the nation's health.
With commercial vehicle drivers often getting an undeservedly bad rap some critics have dubbed the mayor's plan as an added tax on business in the capital, with many small businesses relying on higher polluting but economical diesel vehicles that already pay a penalty for entering the capital under the existing congestion charge.
FairFuel UK campaigner Quentin Wilson, told Fleet News:
There's a new move to tax all diesel vehicles £10 a day to enter London, by Boris Johnson.This is totally unfair, already diesel is the most expensive fuel and UK is the only country in EU to price it higher than petrol. So diesel drivers and commercial hauliers are consequently already penalised with higher prices and duty taxation.
Others have been more welcoming of the announcement with Transport for London announcing that a fleet of 3000 hybrid models of London's iconic red double-decker busses and 300 zero-emission single-deckers, driven by either batteries or hydrogen, are to be introduced in time for the start of the scheme.
The strategy also promises to enhance London's taxi fleet with the mayor setting aside £65m of top-up grants for taxi drivers to incentivise the switch to Zero Emission Capable (ZEC) vehicles, whilst decommissioning grants for energy inefficient taxis older than 10 years will also be made available. Under the plan, the Mayor will also consider making ZEC vehicles mandatory for taxis and private hire vehicles from 2018.
In addition, congestion charge discounts will continue to be supplied to ULEVs, with the baseline moved as emission standards improved, as part of an attempt to continuously incentivise cleaner vehicles. The plan also vows to deliver more than 4,500 electric charging points by 2018. Deputy Mayor for transport, Isabel Dedring, unveiling the green programme said:
The wide range of actions will deliver our ambition for London to be a world leader in green vehicle technology.
The Mayor of London, Boris Johnson, said:
The world's first Ultra Low Emission Zone is an essential measure to help improve air quality in our city, protect the health of Londoners, and lengthen our lead as the greatest city on earth. With additional funds announced today, more help is on the way for taxi drivers to support their transition to the latest technology in greener cabs. Together we can ensure everyone who lives, works in, or visits our city has the cleanest possible air to breathe.
The plan comes after nearly eight years as mayor for Boris Johnson, often criticised for his environmental record during his time in office, and represents a final push by the mayor to leave a green imprint on the capital before his term comes to an end in 2016.
Via: London Gov