Indira Paryavaran Bhawan becomes India's first net zero energy building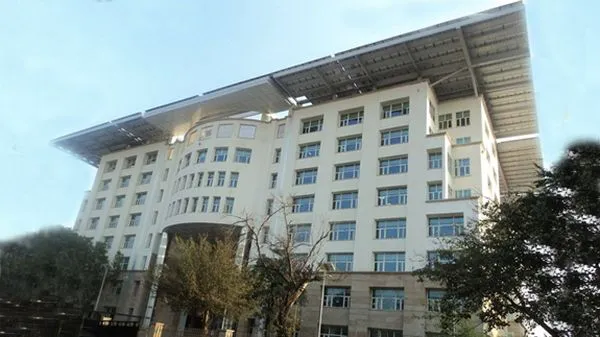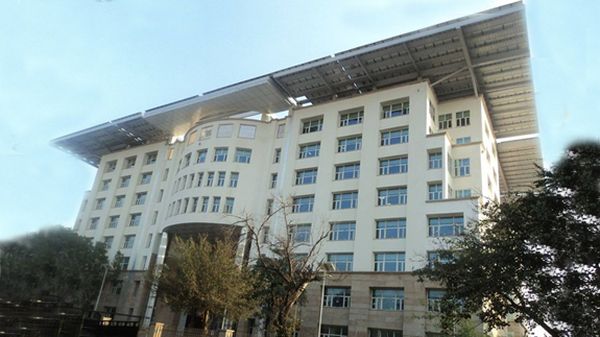 The Indira Paryavaran Bhawan in New Delhi has become first 'net zero energy' building in India. Officially inaugurated by India's Prime Minister, Manmohan Singh, the building will serve as the head office for the Ministry of Environment and Forests and has a capacity to accommodate about 1,000 officials. According to an official statement by the government, the building has been constructed using energy-efficient building material and has a solar-passive design. The Bhawan claimed to be country's first "zero-net energy" building will be capable of running on the renewable energy generated within its complex.
The building is intelligently designed making maximum use of natural day light which provides up to 75 percent of lighting requirements. The Indira Paryavaran Bhawan has an access-friendly design for differently-abled persons and the lifts are equipped with a system to regenerate energy. The building has a large rooftop solar system with an installed capacity of 930-KW peak power.  About 40 percent of energy savings are achieved through the 'Chilled Beam' system of Air Conditioning, which uses air convection flows to exchange cool air within the rooms. Green materials are used in the construction which includes fly-ash bricks, regional building materials, recycling compounds, high-reflectance terrace tiles and rock wool insulation for the outer walls. The door frames and shutters have been made from renewable bamboo jute composite material. Low- discharge water fixtures are used for reducing water consumption and the waste water of the building is recycled through its own sewage treatment plant.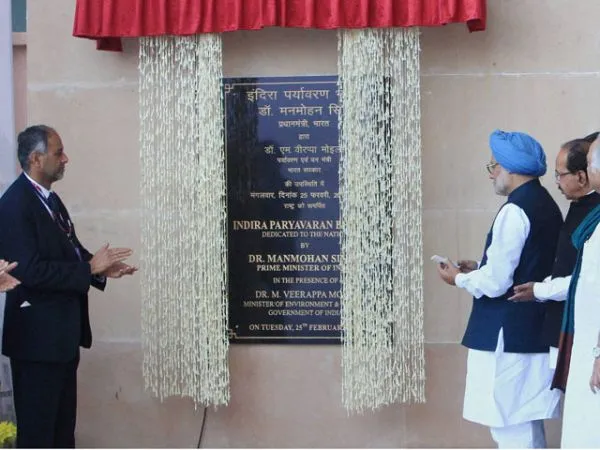 This massive project cost the country about USD33.7 million and has been carefully built to meet the standards which are required for the LEED Platinum rating and also the 5-Star standard of India's GRIHA (Green Rating for Integrated Habitat Assessment).
Via: CleanBiz Asia