Learning Hub Concept designed for the Nanyang Technological University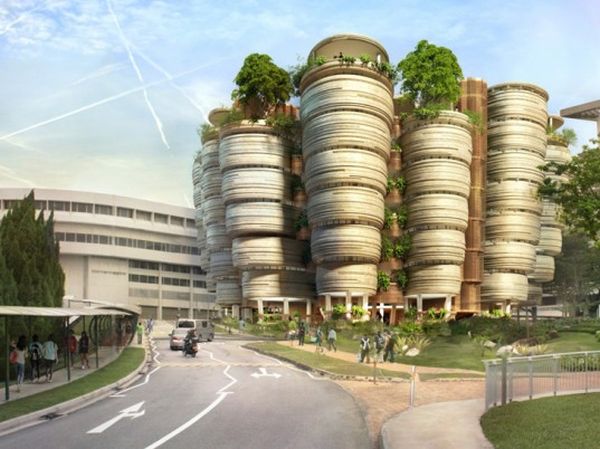 Recently awarded the BCA Green Mark Platinum Award for sustainability by the government of Singapore, Learning Hub is a newly designed campus concept by London based designer Thomas Heatherwick. Learning Hub is a segment of a £360 million project undertaken by Nanyang Technological University which has been developed to encourage intimacy, sociability and fellowship among students and teachers also.
The structure comprises of 55 tutorial rooms but without any corridors as they are believed to create partition and desolation. The students can enter the central space from any side of the building as it does not have a conventional main entrance. The central space connects all the individual towers which features number of classrooms.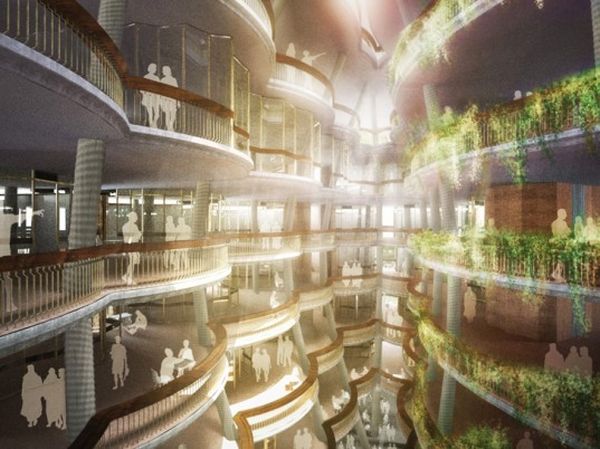 The Learning Hub leaves behind the old tradition of squared classrooms and moves forward to a new era where the students can learn much more by working together and can also interact with teachers quite easily. There are open galleries provided at each level where the students can meet and connect with their colleagues and professors.
Also, all the tutorial rooms are designed facing towards the open central area so the students can keep an eye on the all the other activities too. The Learning Hub also makes sure to offer green spaces and natural light.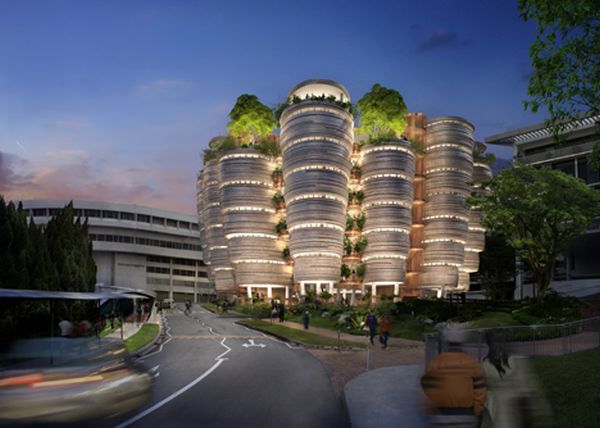 Via: Inhabitat