Monsoon kills 45 in Gujarat, J&K on flood alert : Pictures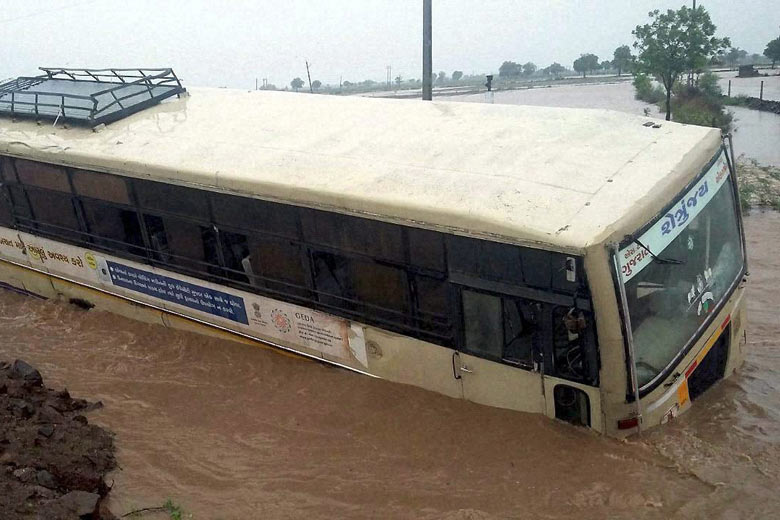 Indian state Gujarat has witnessed continuous heavy rains as monsoon knocked at India's doors. The condition is so bad in Saurashtra and Rajkot regions that, so far, 45 people have died either due to house collapse or drowning.
Amreli district reported 36 deaths on Wednesday, and it's the worst hit by rains.
The MET department of Ahmedabad predicts more rainfall in next five days as entire Gujarata is covered by the south-west monsoon. The monsoon is quite vigorous in worst hit areas like Saurashtra.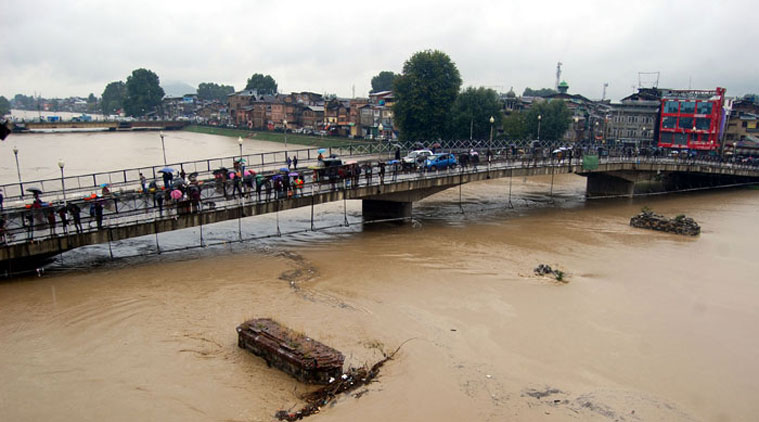 The news are still rolling out disclosing deaths in these regions. IANS reported that 13 people died in Nani Vabhaniya village near Bagsar town of Amerli district when two housed collapsed. Similarly, six deaths were reported from Surat and Bhavnagar districts and two in Gaondal in Rajkot.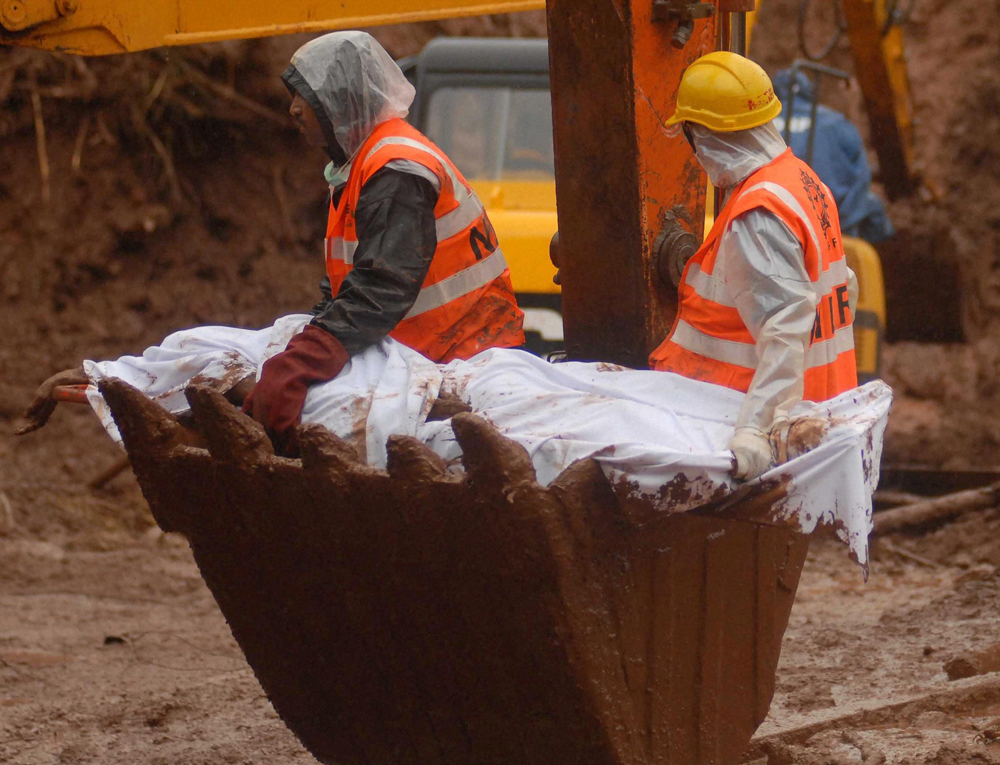 The Indian Air Force and the National Disaster Response Force (NDRF) have already begun rescue and relief work in Amreli district, which witnessed 36 deaths out of total 45. So far, about 1,500 people have been evacuated in Surat.
Deep depression is sited as immediate cause for the creation of a flood-like situation in Amerli and Rajkot districts.
The Met officials predicted that the monsoon will be moving North-Eastwards, causing more rain in next few days. Other parts of the nation are also witnessing continuous rains. Jammu & Kashmir are put on alert after water in Jhelum river reached alarming levels. The Jammu-Srinagar highway is also closed due to heavy rains.
Image Credits: Economic Times/PTI