New Taipei City Museum of Art – A sustainable proposal from OODA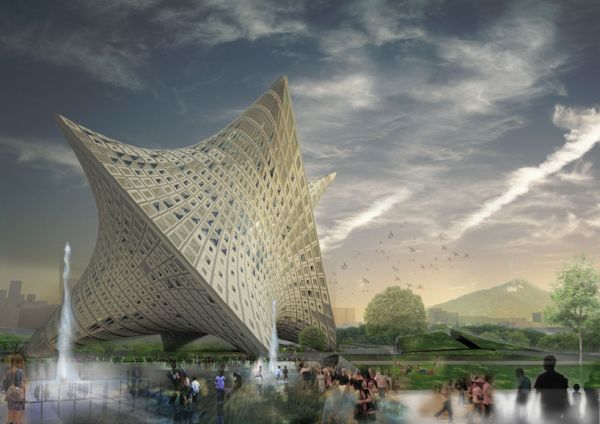 Portuguese architect OODA has won a merit award for their design for 'new Taipei city museum of art international competition. The competition seeking to build a world-class museum which should be modern and includes visionary ideas and planning. The structure is mentionable for both, aesthetics and sustainability. The structure includes two hyper cubes and a larger contorted volumetric box supports a cube suspended at a 90 degree angle.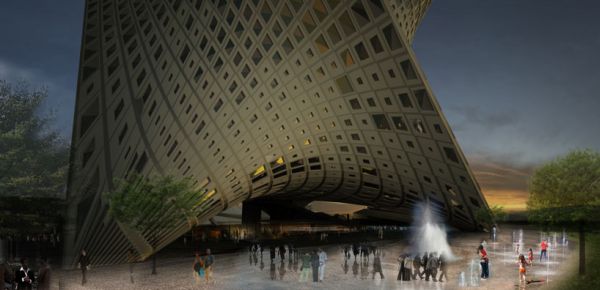 An elevator will take you up from the entry door right below the structure, as there is space available due to arched exterior. The art galleries along a continuous perimeter ramp spirals upward. Administrative spaces are placed at the highest level and a children's museum lies below the grade. Steel elements supports the whole space throughout the structure and the skin wrapped outside the columns makes perfect a double curvature glass facade for water collection, integrate solar panels, and for natural ventilation to reduce energy requirement for artificial lighting. The surrounding area of the building has 750-1250 plantation, mostly trees.