"Solar Dok" solar powered outdoor charging solution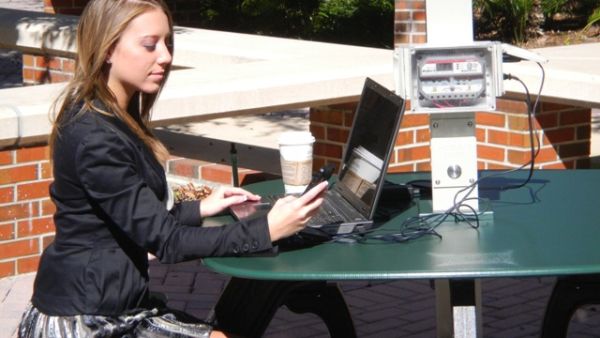 Outdoor gadget charging stations are a sort of relaxation for gadget nuts. Solar Dok is perfect solution for the gadgets running out of juice when you are on a picnic at some place far from grid energy. The umbrella on the upper part has photovoltaic cells to harness sun and below that lies a seating plan. Just plug in your laptop or phone for some juice and enjoy what you didn't want to miss. Not only solar powered, but also the whole structure is made from recycled material. You can call it a completely green and off-grid solution.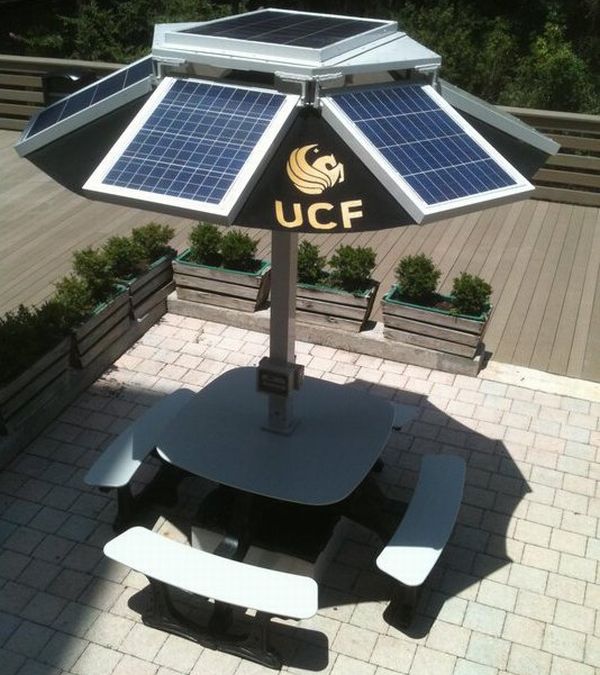 The umbrella can be set at different angels to provide maximum exposure to sunlight and includes a battery for storage and uninterrupted power supply. A digital readout with charge controller will let you know the power levels. Other than this the Dok includes 110 VAC GFCI "GREEN" power outlets, USB Type A Power Outlets, and 700 Lumen High intensity Low Power LED lighting system operated with push button and timer for machine use at night.