Patrick Blanc brings his new Vertical Garden creation: Oasis of Aboukir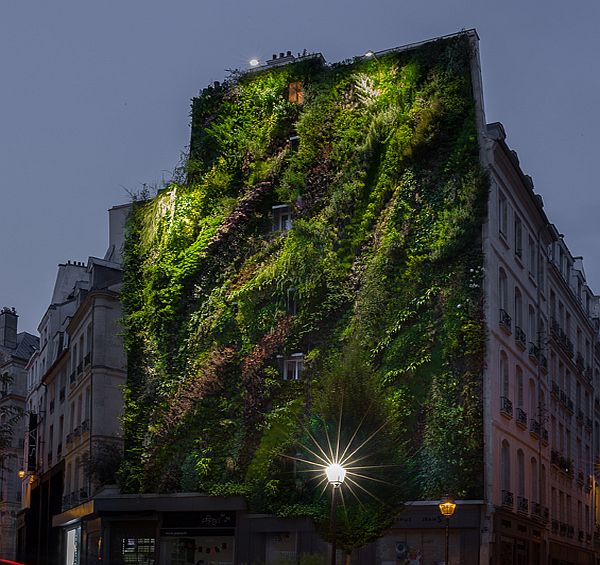 Patrick Blanc is a botanist from Paris who is known worldwide for his creative invention of green walls called the Vertical Garden. Having specialization in plants of tropical forests, he is currently working at the French National Centre for Scientific Research.
His latest green wall work, Oasis of Aboukir is created in the middle of 2nd division of Paris just around the corner of Petits Carreaux and Aboukir Street. Using his expertise in vertical garden designing, Patrick has transformed the old and dull looking building into a beautiful garden which features plants with vibrant colors.
Adding greenery to the place, the vertical garden was grown and completely installed in just seven weeks. The green wall designed with a diagonal pattern covers a surface area of 250m2, rises 25 meters in height and features about 7,600 plants from 237 different species and varieties. According to Blanc, this creation is one of the most unique of his career and he is very glad to contribute towards the environment and well-being of the people of the district.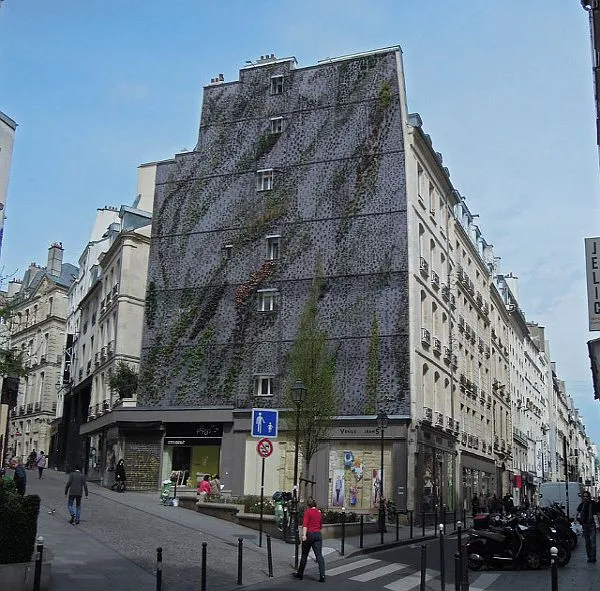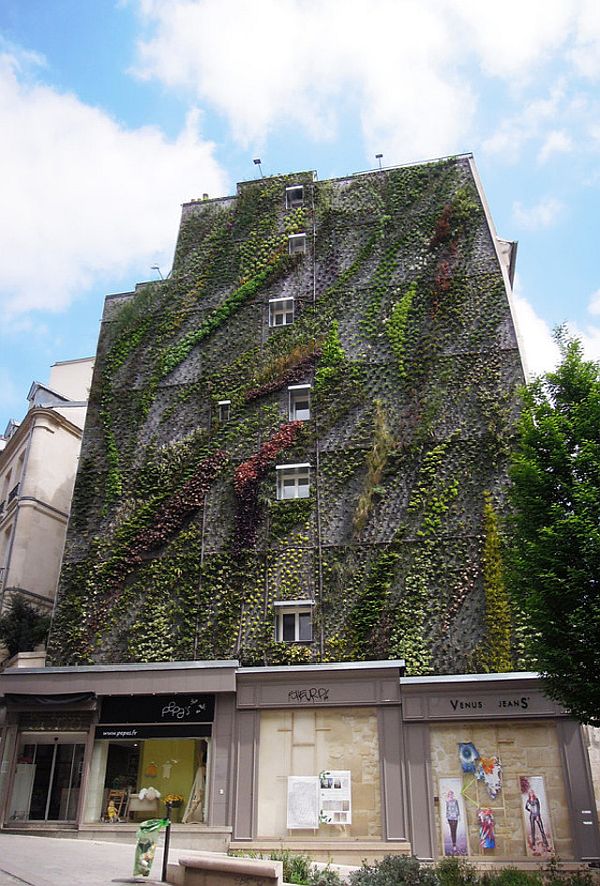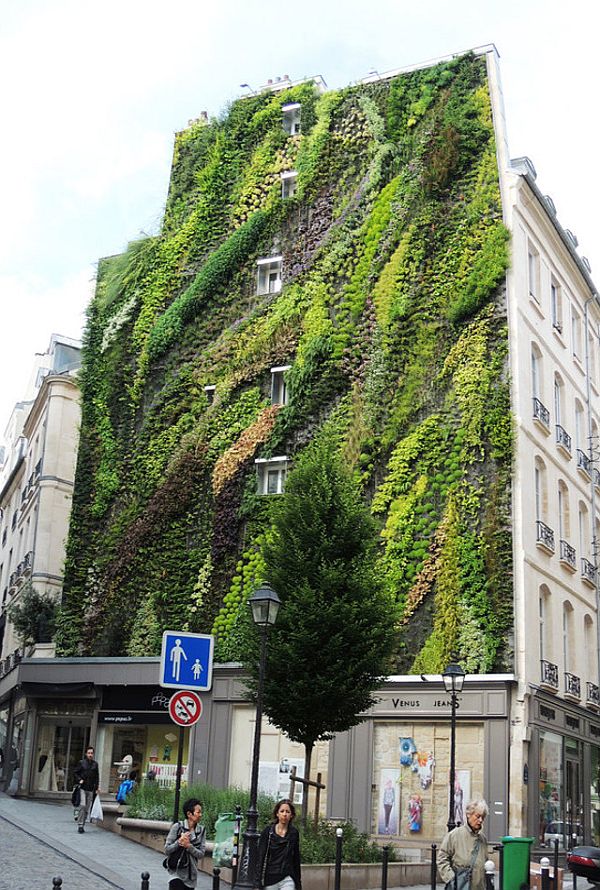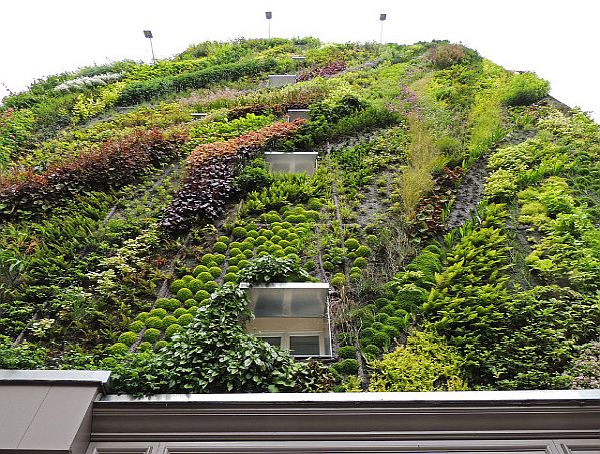 The Oasis of Aboukir Vertical Garden by Patrick Blanc will be inaugurated on September 10, 2013 to kick off the Paris Design Week.
Via: Archidesignclub