World's first solar dryer launched at IFA 2013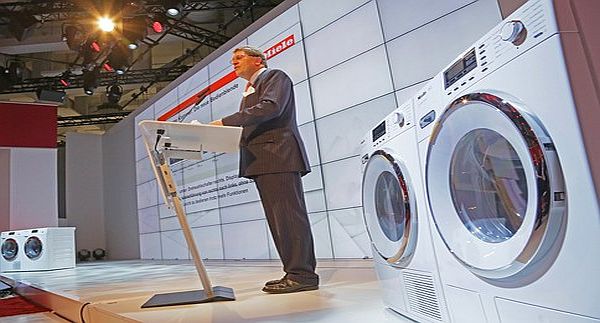 Miele, German manufacturer of high-end domestic and commercial appliances has introduced the world's first solar-powered tumble dryer. First of its kind, the tumbler was launched at the world's leading trade fair for consumer electronics and home appliances, IFA 2013 which is going on in Berlin these days.
Dubbed the T 8881 S EcoComfort, the solar dryer uses the sun's energy directly from solar panels placed on the roof's top and is 80 percent more fuel efficient than a conventional dryer. The basic concept was introduced by Miele back at the IFA in 2011 in partnership with Solvis, a solar thermal specialist company.
According to Miele, the T 8881 S EcoComfort solar dryer is about 60 per cent more efficient than a heat pump dryer and 80 per cent than a normal dryer. The dryer is given an A+++ energy efficiency rating by the European Union which makes it an excellent environment friendly product.
The solar dryer is connected to storage layers with four lines and works in accordance with the central heating system of the house. Firstly the heated water is carried into the dryer by the first line where it is transformed into hot air by heat exchange. Then the cooled water is taken to the storage layer by the second pipeline. Now to cool down the hot air cooler water is poured into the dryer by third pipeline. Finally the moist air is cooled and water is condensed out of the air by a second heat exchanger.
Via: Eco-business/PR