The People's Choice Award From Wildlife Photographer of the Year 2021
The photography competition by the Natural History Museum has displayed 25 stunning clicks, calling for People's Choice Awards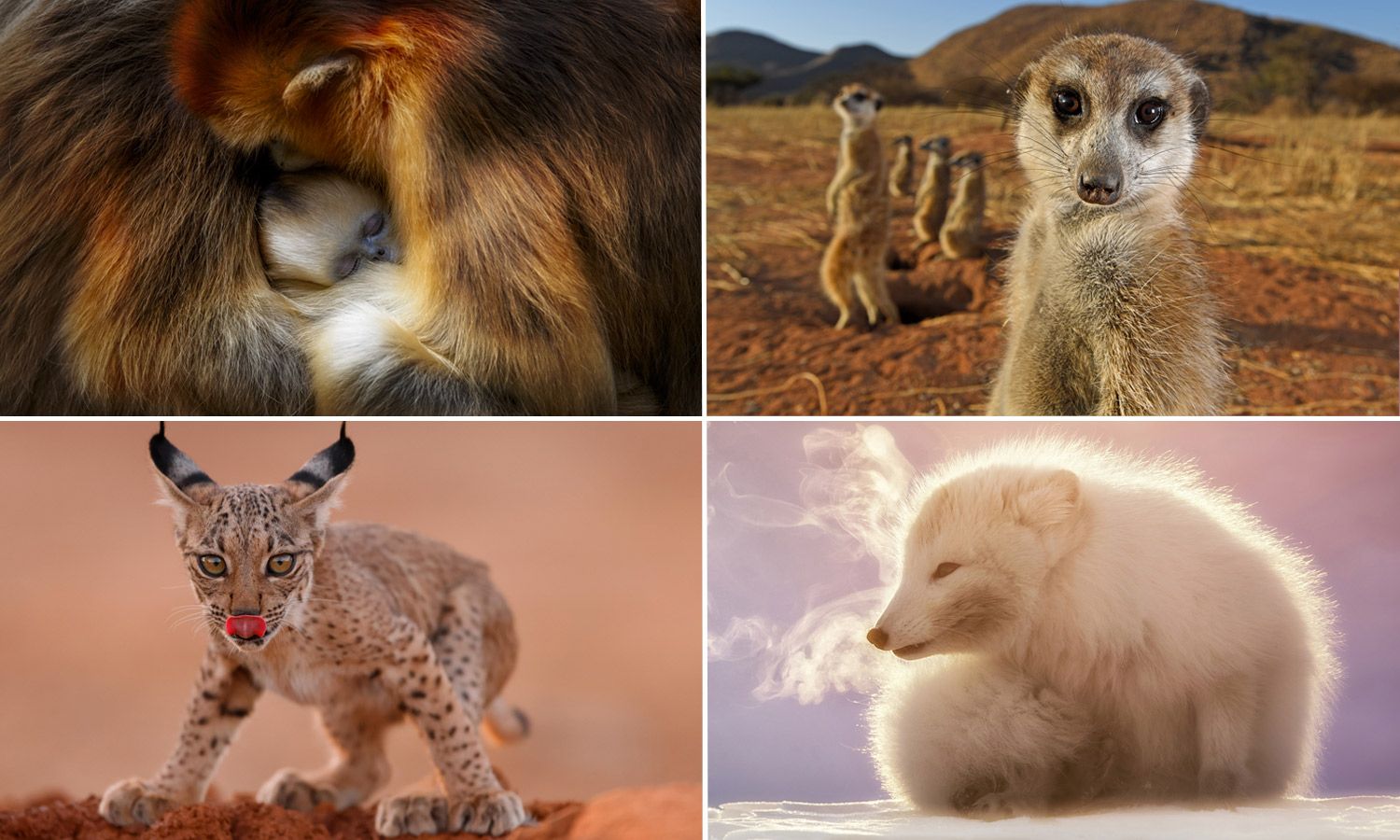 Wildlife photography gives us an in-depth purview of wild animals and their surroundings. Small or big – every creature on this planet carries a secret and needs a medium to deliver it. Wildlife Photographer of the Year has become one such medium and offers a global platform for amateur and professional photographers to exhibit their collection of mesmerizing photos of wildlife. This year the contest received around 50,000 entries from ninety-five different countries.
The Wildlife Photographer of the Year 2021 by the Natural History Museum has displayed 25 images, calling for People's Choice Awards. until voting closes on February 2, 2022. The top five People's Choice Award images will also be displayed online along with the winners chosen by the panel of judges of the contest. The winning images will be showcased till June 5, 2022. Do not forget to vote for your favorite image out of these twenty-five breathtaking shots.
The tender warmth – The photographer beautifully captured the dynamics of a young Sichuan snub-nosed monkey in the warm protection of its mother.
Protective shields – This picture represents the amazing bond of love and strength shared between the elephants. The herd encircled the newborn as a bull elephant tried to separate the calf from its mother.
Habitat's guardian angel – The endemic species of orangutan is losing its natural habitat due to anthropogenic activities in Borneo. International Animal Rescue conducts the task of rehabilitating orphaned or injured creatures.
Secretive frame – The blackbird is enjoying its me time in an old garden hut when it was captured beautifully by the camera.
Ice-land – The photographer has wonderfully pictured Santa Croce Lake in a frozen landscape, in the province of Belluno, Italy.
Excuse me! Can I talk to you? – The bear is trying to get some sleep as an eagle seems eager to have a conversation.
The midair jump! – Who says you need wings to fly? The photographer captured the midair shot of a red squirrel with delicate grace.
"Life in black and white" – A zeal of zebras to create dazzle effect while quenching their thirst at Okaukuejo waterhole in Etosha National Park, Namibia.
Burning tears – Devastating wildfire events in Brazil's Pantanal wetlands left nothing but the ashes for its large jaguar population.
A soothing touch – Dolphins are known to calm down upon direct contact. This picture was taken while the team from Omacha and WWF were transporting a dolphin to a temporary veterinarian facility in Puerto Narino to install a GPS tag in its dorsal fin as part of a research program.
"Shelter from the rain" – The snap wonderfully captured an affectionate moment between a pair of male lions.
An archangel with horns – This lovely Iberian lynx is world's most endangered cats due to hunting and declining food resources.
Moon-lifting! – This subtle construction of egg case by this tiny female thorned heart orb weaver spider seems more like "moon-lifting" than "egg-lifting".
Survivors! – This eastern grey kangaroo and her joey, photographed near Mallacoota, Victoria, were among few survivors who endured 2020 bushfires in New South Wales and Victoria.
Dinner for the dine? – Satyr tragopans are largely hunted for food and plumage but the scenario is completely different in this village near Punakha, Bhutan, as people and these birds coexist in harmony.
Supper time! – The grizzly bear is all set to catch its feast in Fishing Branch River never freezes in Yukon, Canada.
Hold my hand – It is a heartwarming shot of a mother and baby Sumatran Orangutan in the Pinus Jantho Nature Reserve of Sumatra, Indonesia.
Family time – This grebe family seems to enjoy its time together after they survived an upsetting storm in California.
Evaporating breath in freezing breeze -This little Arctic fox constantly kept calling for its mate in the freezing winter at Spitsbergen, Svalbard.
Darted! – The photographer hustled while swimming with the schooling barracudas at Blue Corner, Palau, in the western Pacific for this perfect 'fish eye' view.
Teamwork makes the dreamwork – The shot characterizes the strong unification of these tiny hardworking creatures.
Nature's gardener! – The Baird's tapir also commonly known as or 'gardeners of the forest' are dealing with the threats of decreased population because of deforestation and hunting practices.
Hey poser! – This meerkat is ready to be photographed in South Africa's Tswalu Kalahari Reserve.
Tango in the snow – These brightly colored male golden pheasants are ready to let loose and flex their stunning moves in the snow.
Would you mind giving me a ride? – This young anteater appears to enjoy its back ride on a giant female anteater.