Shimla and Hamirpur in Himachal to be developed as solar cities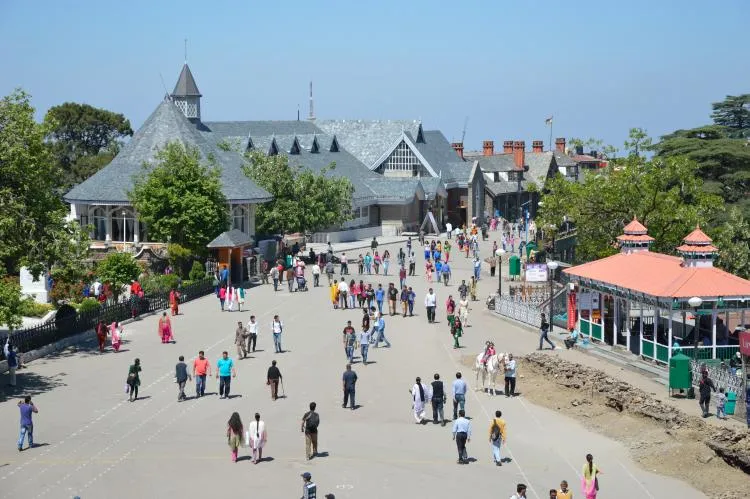 Following Central Government's proposal to set up a total of 60 solar cities in the country; Ministry of News and Renewable Energy (MNER) has approved final master plan for development of Shimla and Hamirpur as solar cities in Himachal Pradesh.
The news was confirmed by Himachal Pradesh Chief Minister Virbhadra Singh while inauguration a HIMURJA (Himachal Pradesh Energy Development Agency) workshop for promotion of solar technology under the solar city program in Shimla yesterday (March 6).
The CM informed, MNER has sanction a 15 kWp solar power plant to be installed at the Panchayat Bhawan, a 20 kWp plant at the old bus stand and a similar capacity plant on The Ridge Shimla.
The solar city plan
The idea of developing solar cities in state with assistance from the centre is to reach minimum of 10 percent in the estimated demand for grid power in the next five years. The central government program is designed to motivate state governments to adapt renewable energy technologies such as solar, wind, waste to energy and biomass or other resources available in the city.
Cites under the program are identified on basis of population, potential to adapt renewable energy and initiatives taken by state government and its departments for the city's energy conservation.
Need for renewable energy in Himachal
Due to increasing urbanization and economic development there is a continuous and back breaking demand for energy in urban areas of the state. This is leading to increased Green House Gas emissions. Himachal Pradesh having exploited the hydro-power potential to a large extent (according to data on Central Electricity Authority website, Himachal has about 3,400 MW of installed hydroelectric capacity) should now find alternative energy source in form of solar energy.
In the CM's words, 'it's essential for Himachal Pradesh to tackle energy crisis through judicious utilisation of other renewable energy resources including solar, biomass, wind and geothermal.'
Other plans in the pipeline
According to Virbhadra Singh, Shimla will be developed as a "pilot solar city". He advised HIMURJA to work on developing more solar cities in the State and also encouraging people to install grid connected rooftop solar plants.
The renewed Himachal Pradesh Solar Power Policy approved by the Cabinet in January earlier this year; state government is promoting unemployed youth and farmers on preferential basis to set up small solar projects of up to 5MW in dispersed and distributed manner. The Himachal Pradesh State Electricity Board (HPSEB) purchase power from these small sources. The process for land identification for this project has already begun.
The State Solar Power Policy also approves a joint venture company by the name of Himachal Pradesh Solar Power Corporation to be formed for development of a 1,000 MW solar park in Lahaul and Spiti district of Himachal Pradesh.