Sustainable Fashion Tips You Should Follow in 2023
Own a ecological closet with these mindful habits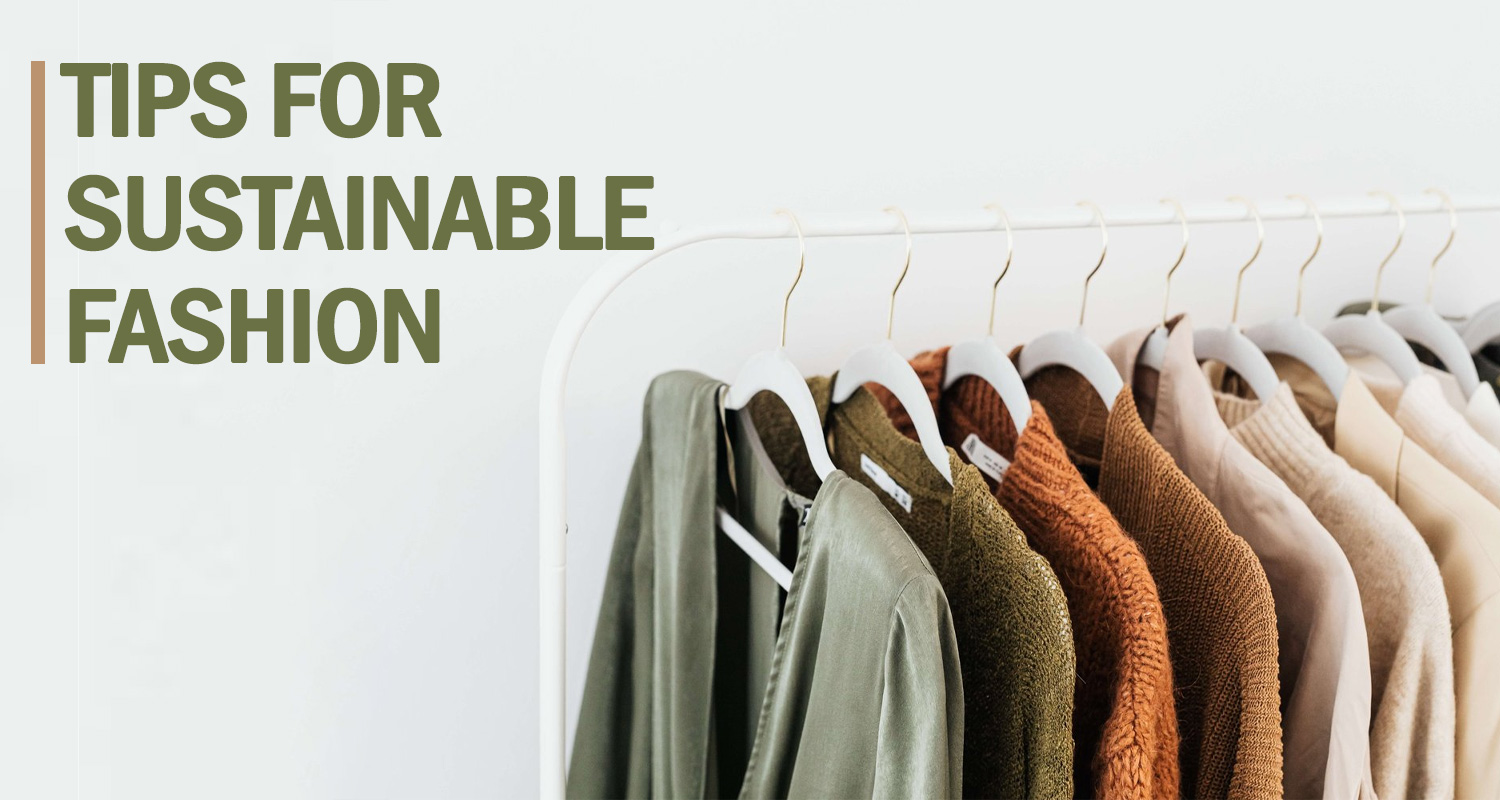 Fast fashion trends have integrated themselves deep into our lives. We have been so blind by the new, shiny clothing styles that it has become incredibly challenging to shed this habit and take the time to inspect the impact of fashion on the environment. There are numerous designers and clothing brands that have taken a step back from fast-changing fashion to offer durable and sustainable pieces. However, most people still seem lost on the concept and believe that fast fashion is fun and inexpensive.
As people are becoming more aware of the severe environmental impact of the clothing industry, sustainable fashion has emerged as something of a rescue. The industry accounts for four to 10 percent of global emissions, annually. Sustainable fashion is a movement and process of encouraging change in fashion products and the fashion industry toward greater ecological maintenance and social justice.
It refers to how clothing trends affect the environment, through production, sales and transportation and generation of waste. Also referred to as eco-fashion, it addresses more than fashion textiles or articles and deals with the symbiotic social, cultural, ecological and financial aspects of the fashion industry as well.
Owning a sustainable closet may seem like a daunting task but it doesn't mean you have to start from scratch. It simply implies that you have to rethink your purchasing habits and the way you consume clothes to do so as well as support labels selling sustainable clothing. Here are some tips to help you follow sustainable fashion in 2023.
Rethink Your Purchasing Habits
Merely by rethinking and reshaping your whole shopping attitude, you can make a difference. Ask yourself what are you buying and why? Will you wear it beyond the 30 wears rule? Purchase durable and versatile clothes that will not go out of fashion soon after you buy them. Such clothes can be paired with other items, styled in different ways and for various occasions, and will last for years.
Invest in Sustainable Fashion Brands
When you begin to buy better to help the environment, you can support designers and brands that are promoting sustainable practices. You can invest in designers such as Collina Strada, Chopova Lowena and Bode who use upcycled textiles in their clothes. The important thing is to know where to start and where to shop. You can do a bit of research and ask questions about brands to find out if they align with your values.
Rented or Secondhand Clothes to Rescue
Buying secondhand and vintage clothes can help you create an eco-conscious closet. These items are now easily accessible through sites such as Vestiaire Collective and Depop which offer classic and ageless pieces. This way you will give these clothes a second life and reduce the environmental impact of your closet. Renting clothes is another great option to adopt sustainability. There are hundreds of clothing rentals that you can purchase items from and at a much cheaper rate.
Repair Before You Replace
The old times were thrifty when people used to mend and repair things before they were deemed useless. Now with a fast pacing life, it is hard to find time to do so and the minute we see a hole or a small cut in our clothes or shoes they are good as gone. But one of the tips for sustainable fashion is to try and fix the minor damages to your clothes. Small holes, missing buttons and rips are fairly easy to mend and you can do it yourself. If not, find a suitable tailor or seamstress to get the job done.
Research the Materials
To understand the impact of your clothes on the environment, you must know the material you are shopping to make more sustainable purchases. You can avoid virgin synthetics such as polyester, which is derived from fossil fuels. To find clothes with a lower impact, look for certifications from the Global Organic Textile Standard (for cotton and wool), Leather Working Group (for leather) and Forest Stewardship Council (for viscose). Also, look out for brands that disclose information about their factories and the policies around wages and working conditions.
Reduce Water Footprint and Harmful Chemicals
The production of clothes uses a humongous amount of 93 billion cubic meters of water yearly while using a dangerous quantity of harmful chemicals for color and embellishment. But you can do your part and keep an eye out for garments that are certified by the Made in Green by OEKO-TEX and Bluesign, which set out parameters for chemicals used during the manufacturing process. You can also opt for clothes made from organic cotton which uses over 90 percent less water than conventional cotton.
Swap and Donate
Once you feel that you no longer want to wear a clothing item, you can either swap them with your friends or donate them. Exchanging outfits is a really good way to update your closet without spending money. There are several social media groups where you can exchange outfits as well. You also have the option to donate your old clothes to charities or people in need but do ensure that the clothes you are donating are clean and in good condition.