Touching Animal Rescue Scene: villagers and forest staff save a drought hit, dehydrated mother elephant and her calf
In a touching animal-rescue scene, a female elephant (20) and her baby were rescued at the Makkampalayam beat on Sathyamangalam Tiger Reserve in Coimbatore, Tamil Nadu, India, on Sunday.
Villagers and forest staff spent about 50 hours to revive a female elephant that had collapsed due to exhaustion and dehydration. A baby elephant stood by her side all the while and kept circling around. The little one was trying to help the mother but was too small to do anything. The elephant was first spotted by a patrolling team on April 7. Thereafter, villagers and the staff together rushed to the spot.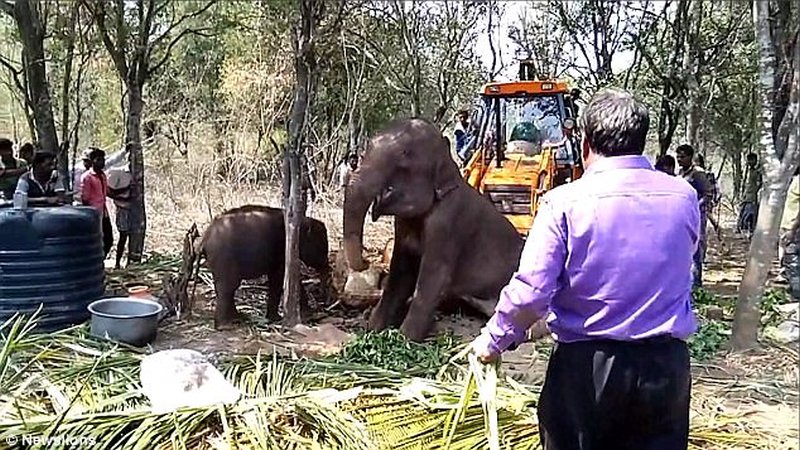 Rangers and villagers brought jackfruit, banana, coconut leaves etc. to keep the baby and mother fed during the entire operation. The elephant was administered 30 bottles of glucose and painkillers. Staff, in the video, can be seen offering water to the elephant, and even splash her with some.
On April 9, the mother gained some of her strength back but still struggled to stand up. A JCB machine was brought to help her. Finally, in afternoon, with a push of the machine, she was back in the game. The baby elephant, as per the staff, was luckily well and kept motivating the mother. The elephant later joined the herd like a happy ending.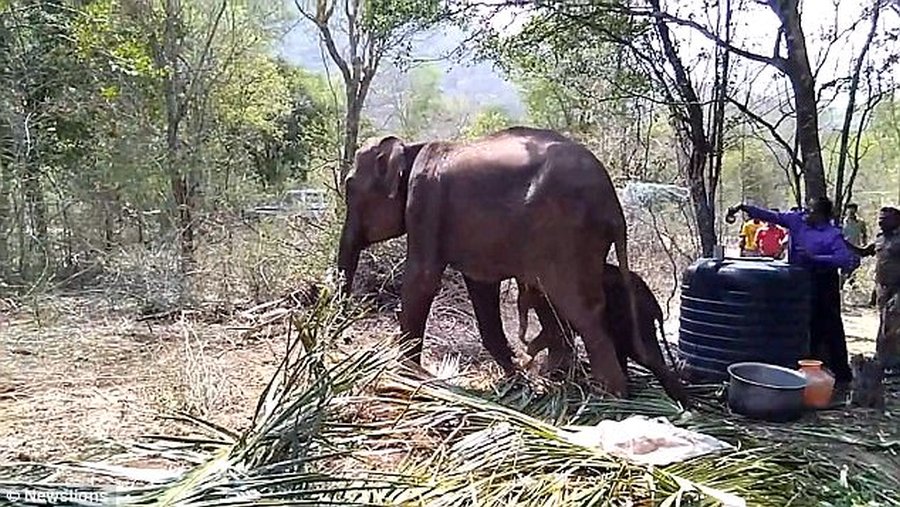 However, what is a matter of concern here is the effect of drying up water resources due to scant rains in the region. As the water reservoirs have dried up, wild animals are forced come out of forest to compete with humans for water resources. In fact both, animals and farmers are almost in similar condition.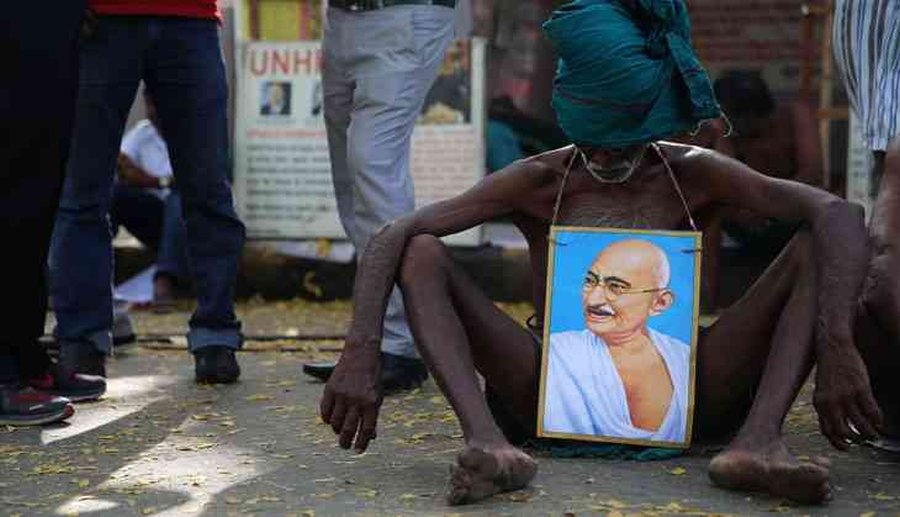 The farmers in Tamil Nadu are already committing suicides as they are not able to grow anything. Some 100 farmers from Cauvery region of the State have been protesting at Jantar Mantar for over a month now. The farmers a long demanding drought status for the state and relief package from the Centre.