Two-century old Presidio military base transformed into residential apartments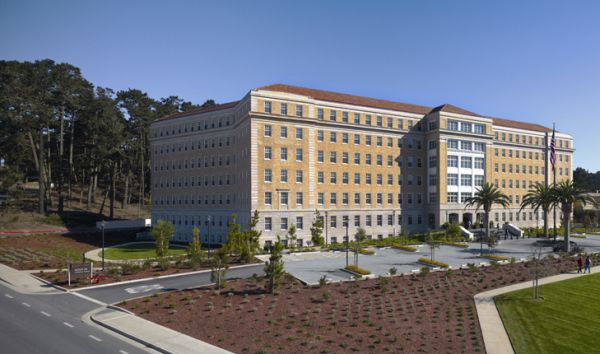 Architectural firm Perkins+Will has converted a San Francisco situated century old complex into amazing one room and two room Presidio Landmark apartments which rents for as much as $8,000 per month. Established as the Presidio military installation at the southern entry of the San Francisco Bay by Spain in 1776, the complex went through lot of transformation over this long period. In 1846 United States took control over the complex and the Presidio served as a strategic training and staging area for many wars. Designed in Georgian Revival style, the seven-story complex opened as The Public Health Service Hospital in 1932 but was shut down in 1981 as part of government cuts.
[nggallery id=3]
The $71M project began in 2008 after Forest City Enterprises was selected by Presidio Trust to redevelop the hospital into residences. Bulky wings from the southern end of the building were removed and three more stories were constructed on top of the four-story north wing. Six-story staircase and the lobby complete with marble walls and crown moldings were restored. The former morgue was purified and it serves as a catering room, gym, yoga studio and also features a wine cellar. On the outside, The Presidio Landmark is surrounded by grassy fields and offer views of the city and the Pacific Ocean. Connected to the rest of Presidio with trails network, the one bedroom flat in the complex are rented out from $2,700 to $4,300 a month, while two bedroom apartments are available for $6,000 a month.
Source: Perkinswill  Via: Curbed