Wooden bow ties made from recycled furniture pay homage to artists of the past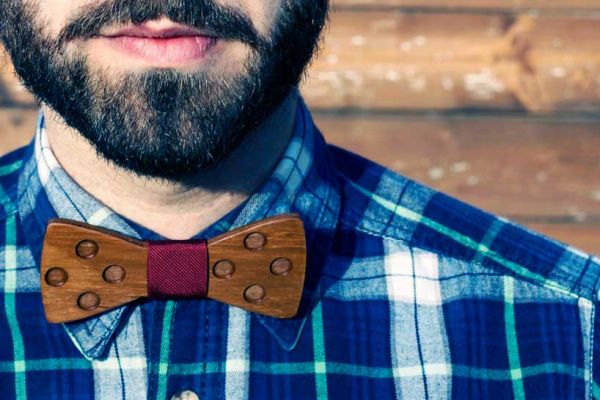 We have never thought of possibilities beyond fabrics like silk and cotton when it comes to bow ties. However, the new and unique 'wood papillon' collection by vinyluse will certainly change that. Crafted in Italy, the collection of the handmade bow ties is made using recycled wooden materials. Now, that will be a bow tie to show off! The experts in carpentry craft have transformed different waste materials such as discarded furniture, abandoned floors and disused chairs into these handsome looking ties. The craftsmen use various techniques like wood carving, sanding and polishing to turn each piece into a masterpiece.
[nggallery id=2]
The wooden bow ties collection made from recycled furniture comes as a part of a series consisting of nine wearable pieces. The interesting thing about these pieces is that each is named after a renowned artist from history. Not only that, each design is incorporated with the well- known characteristics of the artists and aesthetic elements from their style. The 'Dali' is a mustache-shaped bow tie which reflects the persona of the Spanish painter, Salvador Dalí. Similarly, all these pieces of the collection pay homage to different artists of their time including Henri Matisse, Pierre-Auguste Renoir and Michelangelo.
Via: Designboom