YELO: Solar-powered LED embedded school bag that doubles as a workdesk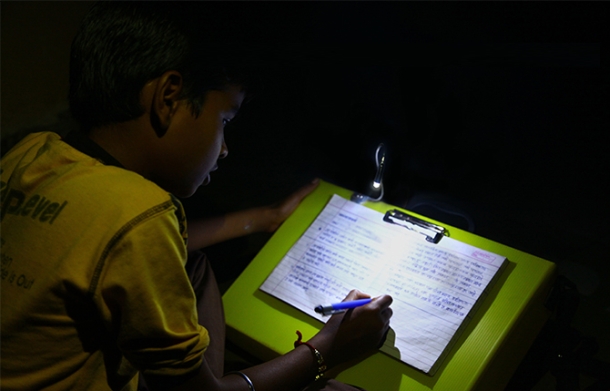 There are millions of children worldwide who don't have access to education owing to poverty. The condition in rural areas is even worse as many of them don't even have electricity supply. Indian rural areas would suffice as an example of it. Prayas Innovations is trying to extend a helping hand to such unfortunate children who aren't able to get education due to one reason or other.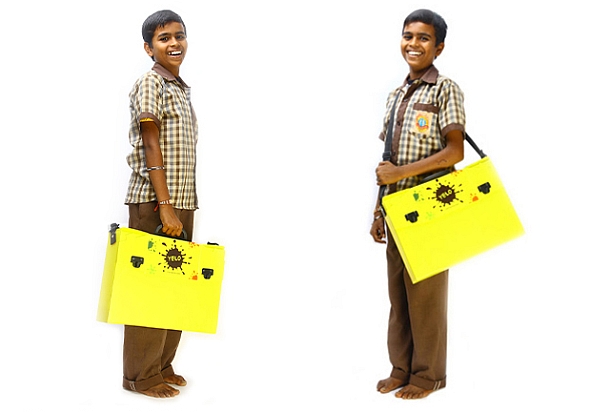 For rural areas, the organization has come up with a brilliant idea. It suggests providing a multipurpose school bag, called YELO, to kids in rural areas. The bag has a LED light that could be charged through a handy solar powered kit that comes with it. Also, with one fold, the bag converts into an ergonomic study desk for students and ensure they sit in right posture and could read and write even when there is no electricity supply or there is a power cut.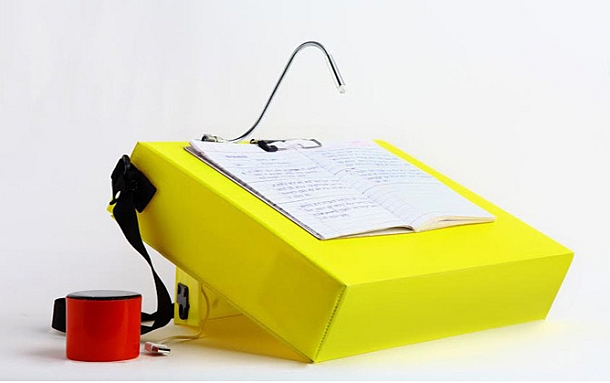 That's correct, in rural areas of a country like India, which has the highest number of uneducated people, there are either no schools or there are schools without proper infrastructure and basic facilities . The students are forced to sit down on ground for hours, which is quite lethal if the physical harms of it are considered. 9 in 10 people face posture related problems and back injuries at some point of the time in their life. YELO solar powered bag provide a 30-35 degree angle to help dealing with this particular problem related to posture.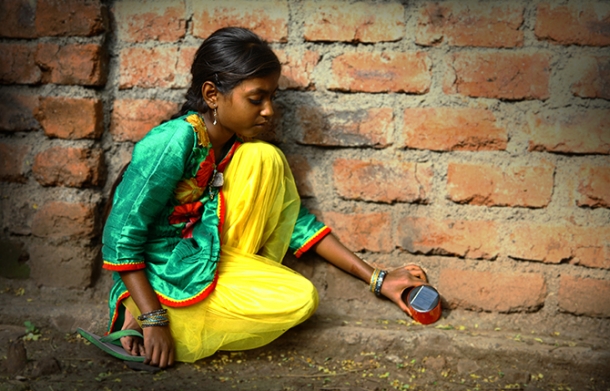 Then comes the absence of electricity supply and the use of biomass, fossil fuels or kerosene to make light at night. 1 in every 3 people lacks electricity supply worldwide. Every year about 500000 people die in India due to inhalation of biomass emissions. The included solar powered LED can provide 6 hours of light on a full charge. Along with solar power, the battery could be charged with an included AC outlet.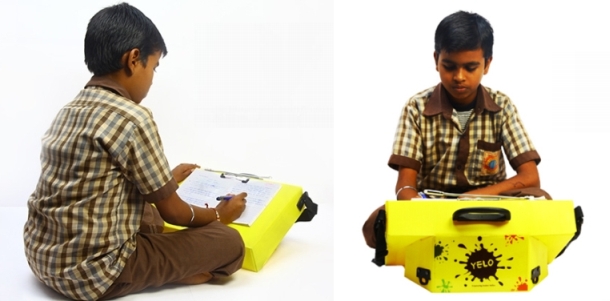 Kids are more vulnerable to health hazards, so isn't it a brilliant effort to help giving these kids an option to stay away from biomass emissions?
The bag is made up of plastic corrugated sheet, and is water resistance; it can take a lot of rough handling, carrying a load of 5 kg. The bag looks like a briefcase, but still it's easy to carry with included sling.
Prayas Innovations is an international social enterprise that addresses the challenges faced by society in areas of energy, education, and health. The aims of the company are to improve quality of life of people in third world countries, thus forming a healthier, safer and civilized society.
The YELO Solar Powered Bag project is on Indiegogo, a fund raising platform, and seeks support from the sympathizers to achieve its funding goal, thus, to be able to produce and distribute these multipurpose bags in rural areas.
Via: Indiegogo