100% Solar-powered ambulances to save lives in Bangladesh's rural regions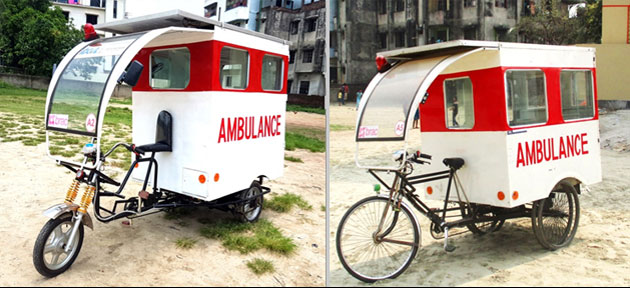 Bangladesh is about to run, first-of-its-kind, three-wheeled ambulances that are entirely powered by solar-energy including the lighting. The ambulance is well-equipped, cheaper, and faster than hand-pulled rickshaw's that are currently in use. It can work in rural areas with no electricity. Moreover, the poverty-stricken health centres in such regions are not able to afford conventional ambulance services, so the new ambulance will be affordable for them. The ambulance design allows it to enter narrow rural roads which are not accessible for larger vehicles.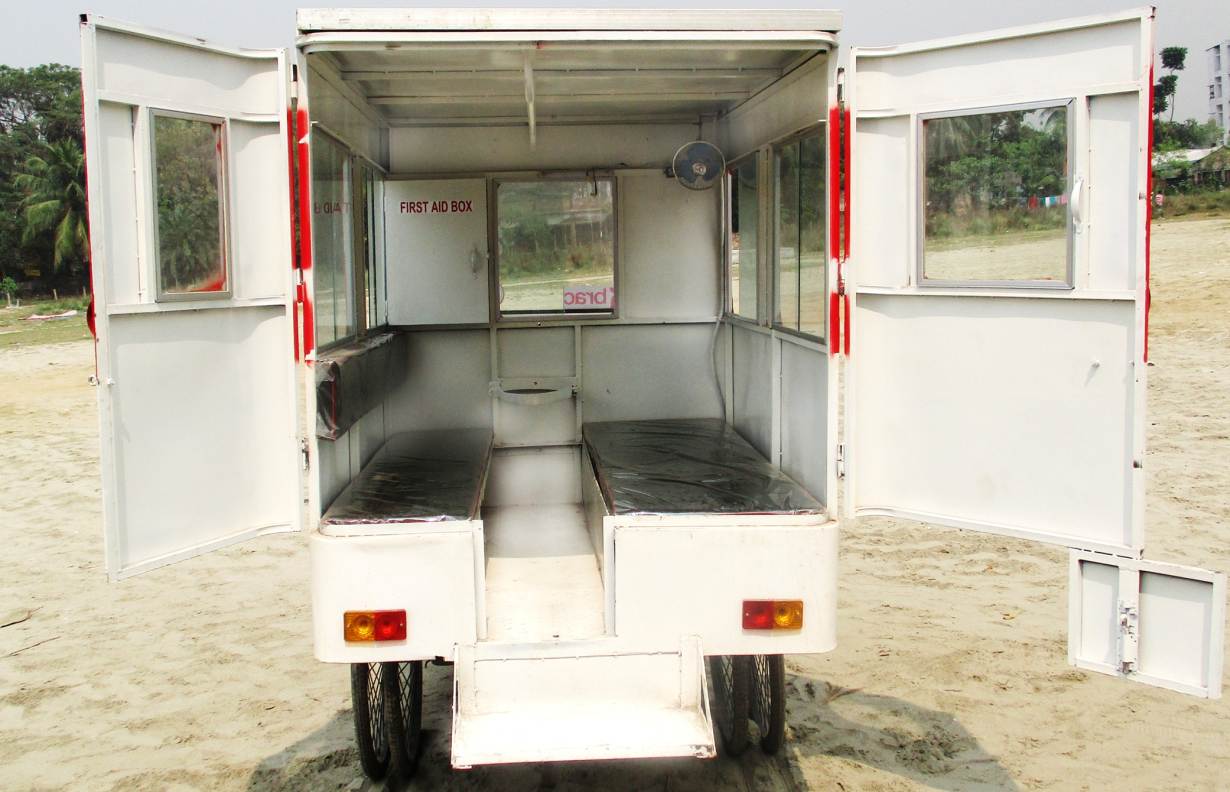 The ambulance design includes 100-watt solar panels on the roof. Four 14-volt batteries are also charged during the day via solar panels and power the ambulance during night. It can accommodate three people and run at a maximum speed of of 1-20 km per hour. It can run for 50 km in a single charge. The batteries charge in a time of 3-4 hours.
As compared to traditional vehicle used in Bangladesh as ambulance that cost around $30,000, this ambulance will be much cheaper with a cost of around $1,900 to $2,500.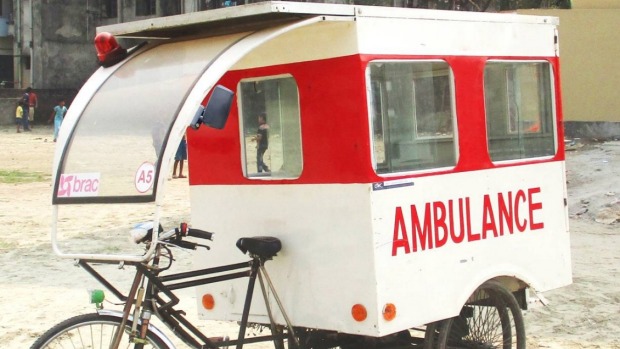 A.K.M. Abdul Malek Azad, the project's team leader and a professor at BRAC University in Dhaka said,
The last layer of the development includes installation of a battery charging station (at a hospital other site close by) that is completely fuelled by a solar canopy. This step is taken to ensure complete independence of these electrically assisted rickshaws from the national grid.
Poverty-stricken Bangladesh suffers from poor health facilities. The rural regions are either totally devoid of medical facilities or the available health centres are poorly equipped.
I thought a low-cost ambulance service would be a good idea for these rural clinics. And by using solar power we can reduce operational costs and save environment,
said Azad.
The project is being run by vehicle manufactures Beevatech in association with BRAC University's Control and Applications Research Centre. World Bank is funding the project through Bangladesh's Infrastructure Development Company Limited.
The ambulance is in field testing stage and is likely to start serving in the country in 2017.