19th century building transformed to an energy-efficient house using plastic panels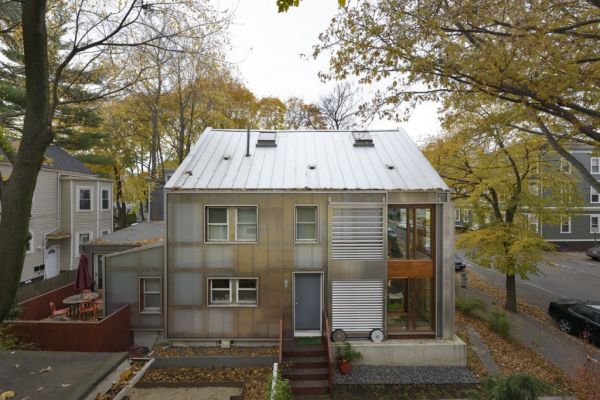 Looking at the necessity of time, environmental-friendly ideas are most welcomed and appreciated these days. Here's an example, a 19th century building situated in a Cambridge, Massachusetts that has been transformed to a semi-transparent energy efficient house. The see-through walls of this 5,393-square-foot contemporary structure are made out of plastic that reflects or absorbs the skylight which helps in the reduction of electricity bills and saves our nature too.
The 19th-century house located in a dense residential block surrounded by Harvard and MIT campuses was renovated by Turin-based architects Alessandro Armando and Manfredo di Robilant between 2010 and 2013. The original essence of the three-story house was kept intact while the exterior was provided with a contemporary and sleek look. Floor-to-ceiling mahogany-framed windows and floor-to-ceiling bookshelves were added at the northeast corner of the living room by the architects. As per the client's requirements for both privacy and openness, the architects created aluminum doors on rollers that can slide to cover the large glazed portions of the exterior. The original timber structure was strengthened; extra insulation was added to the existing walls and finally covered with a skin of translucent plastic panels. This layer enhances the airflow, thus keeping the house cool in summers and warm in winters.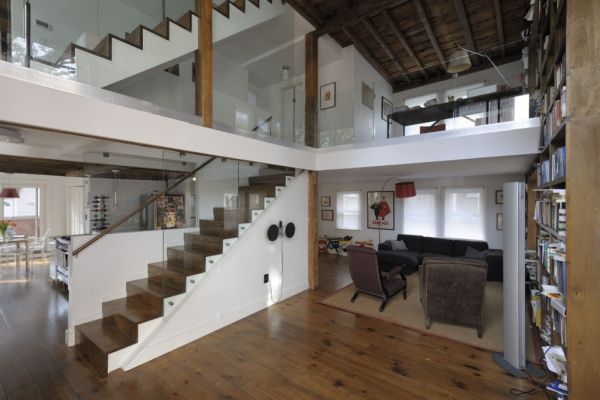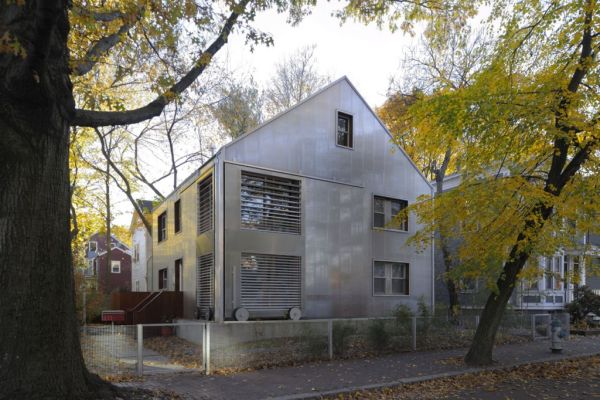 Via: Buzzbuzzhome