Adani Group starts 50MW solar power plant in UP, increases its total installed capacity to 838MW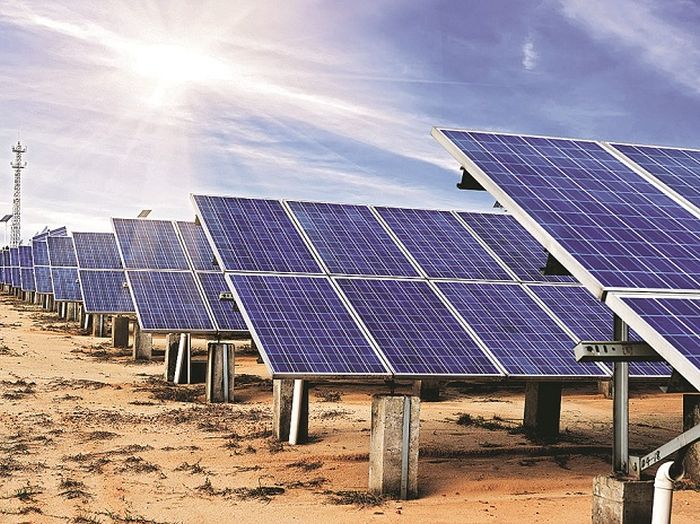 Adani Group, a diversified business conglomerate, which has set up the world's largest solar power plant in a single location, recently announced commissioning of its new 50-megawatt solar plant in Mohaba, Uttar Pradesh. The project set up with an investment of about ₹315 crore is commissioned under the National Solar Mission Scheme.
With the launch of a 50 MW solar power plant, Adani Group has increased its total solar installed capacity to 838 MW.
The company already has three different solar power plants across Gujarat, Punjab, and Tamil Nadu. This includes a 648 MW Kamuthi solar power plant at Ramanathapuram, Tamil Nadu, which is billed as the world's largest solar power plant in a single location.
Other two plants include 100 MW solar power plant in Bhatinda, Punjab and a 40 MW plant in Bitta, Gujarat.
Adani Group stated, it has 'generated 1,472 GWH of solar energy from these plants since inception, which has resulted in reduction of carbon dioxide emission by 650,590 mt.'
What makes the 50 MW solar plant in Mohaba different is that the company has used first of its kind String Inverter Technology with crystalline silicon modules that helps control solar power generation to a miniature level.
With constantly decreasing costs of solar power, it is essential to gauge its generation to the minutest of levels to make it more viable.
According to Adani Group, the power generated at Mohaba solar power plant will be, as agreed with NTPC, transmitted through a 21.5 km, 132 Kv transmission line to an Uttar Pradesh Power Transmission Corporation Substation in Mohaba. The project is expected to provide employment to over 250 people in different capacities.
India is gunning for the ambitious goal of 100 GW of total solar capacity by 2022. In the revolutionizing renewable energy sector in India, Adani Group wants to be the single largest player – with the idea, Adani Group is expected to increase its total solar power generation capacity to 2 GW by the end of 2017.