An adorable, mobile office on wheels by FIVE AM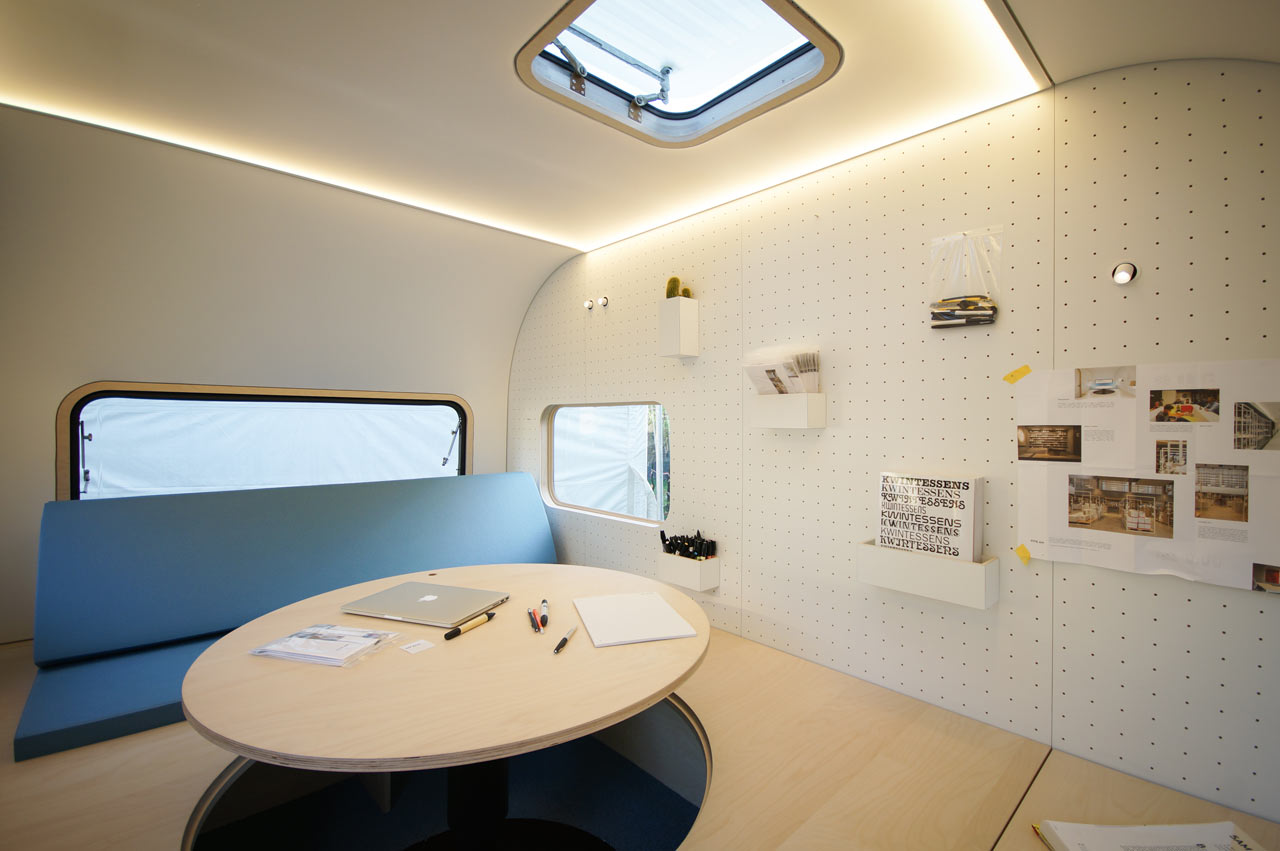 FIVE AM, a Belgian-based studio, has designed an adorable, compact, mobile office inside a camping trailer. It's called dojowheels. It can be displaced at will.
That goes against the conventional image of a workplace or office space, which is mostly situated in a still building.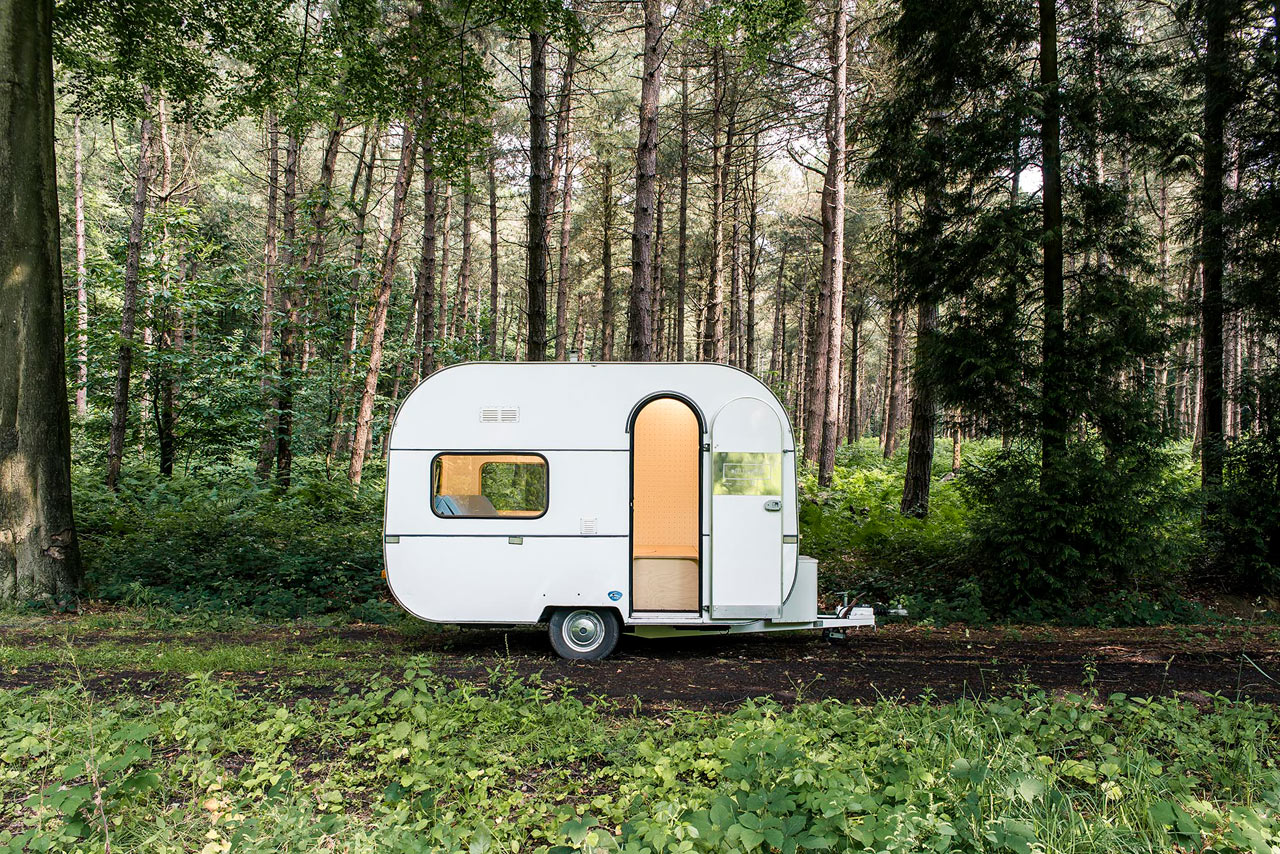 Inside it, a pop-up table provides space for legs, access to space beneath it, and allows people work together. When the table goes down, the cushions slide to make a bed.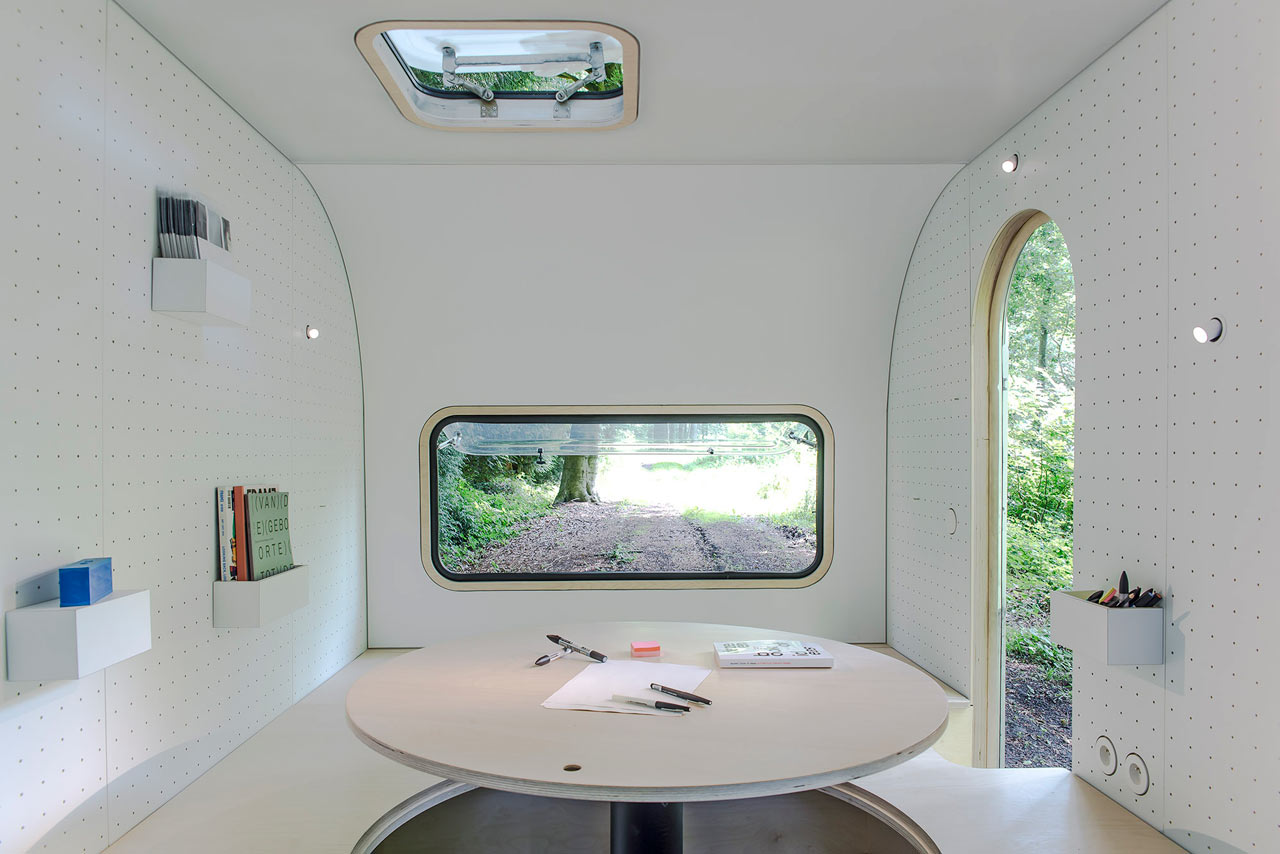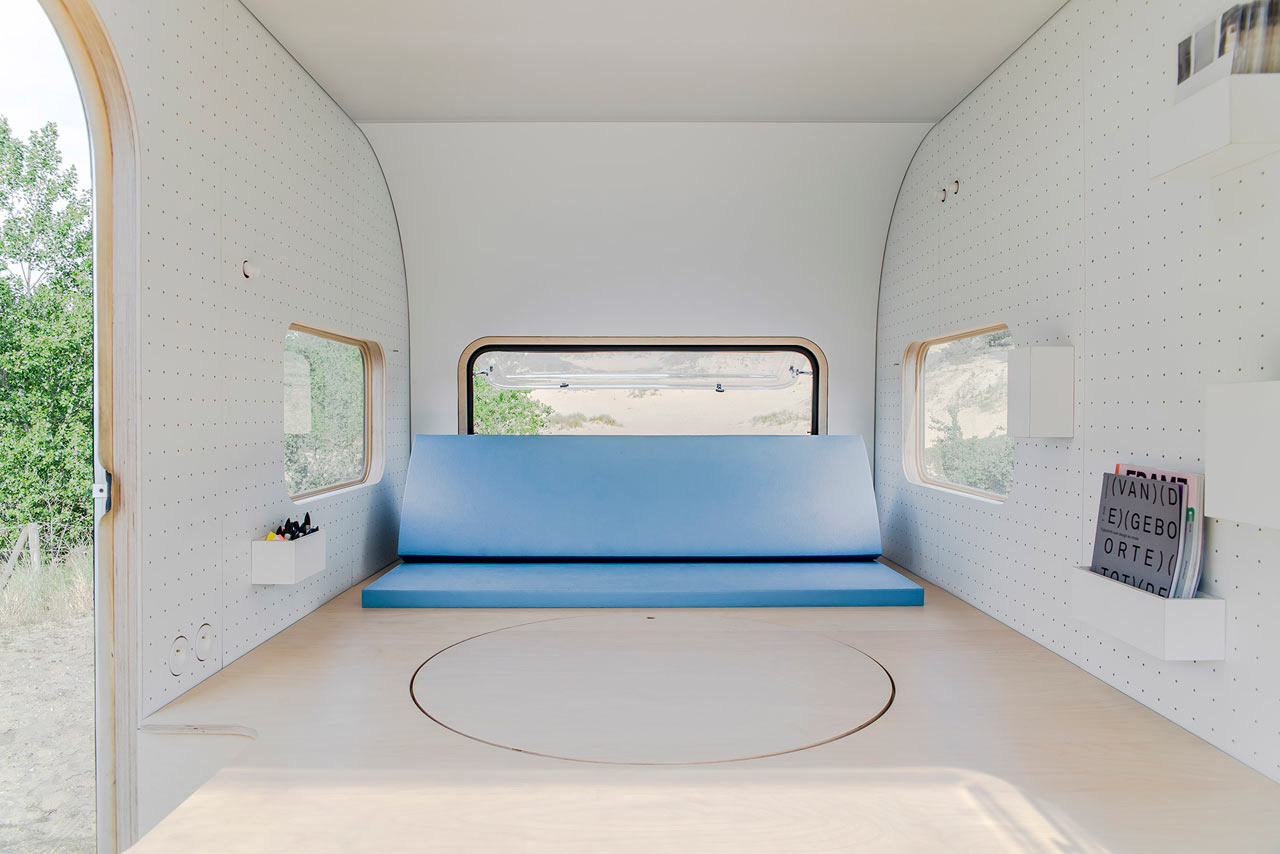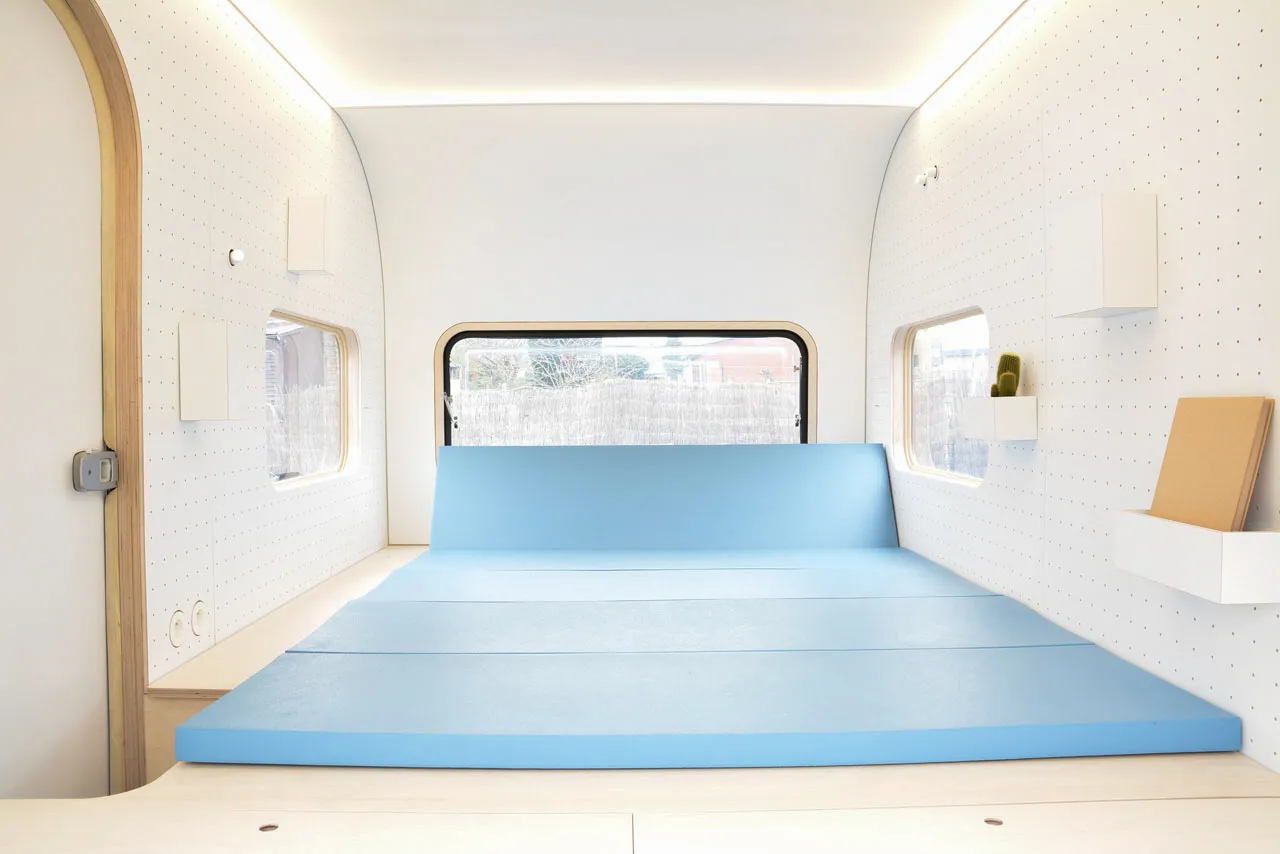 The studio didn't mention about solar panels, but we guess, it's obvious that a mobile office would do wonderful if it could generate it's own, clean energy.
From the perspective of the studio,
#dojowheels is a mobile training facility or dojo as a working tool, which is a perfect reflection of our vision on working (together). It can easily change its setup to offer the user the most pratique [sic] surrounding. The flat surface acts as a bed, couch and table with storage available underneath.
Eventually, urbanization will force human kind to utilize as little space as much possible. It'll become a part of sustainable lifestyle. Designing compact apartments with multi-purpose interior elements, with minimal wastage of space is one of the solutions being adopted by designers and architects in urban settings. The dojowheels mobile office is a similar concept.