AT&T installs solar powered charging stations in New York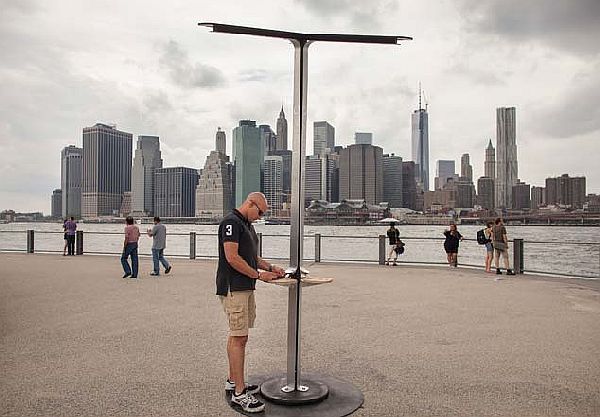 Mobile phones have become a basic necessity of our day to day life. It is one of the electronic gadgets most used that needs to be juiced up entire day. At home we have our personal chargers, but on the go we have very limited options. Now for New Yorkers we have good news as AT&T have come with 25 solar powered charging stations that will be installed at beaches, parks and other outdoor space in five districts.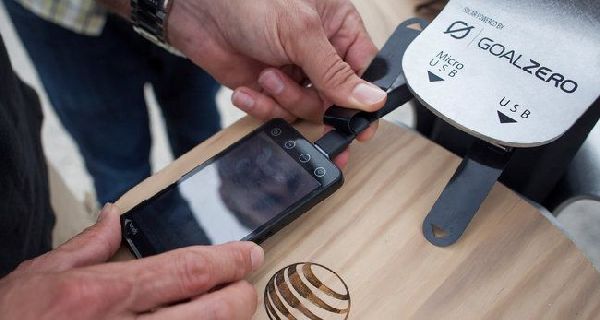 The charging stations are designed by Pensa, a Dumbo based firm with solar technology from Goal Zero. A mobile solar start up will be fixed in place at spots like Rockaway Beach, Metrotech Plaza and Union Square Park. The stations are 12.5 feet tall steel poles featuring three solar panels of petal shape fanning out on top.  Each panel is of 15 watt and stations have a 168 watt hour lithium ion battery pack, which can keep them operating at night or five days without sunshine. The stations will have respective ports for BlackBerrys, Androids, iPhones and standard USB charging cords. At a time it will be capable of charging six devices despite of wireless carrier. Two hours charging will fill a Smartphone whereas charging for 30 minutes will provide 30 percent charge.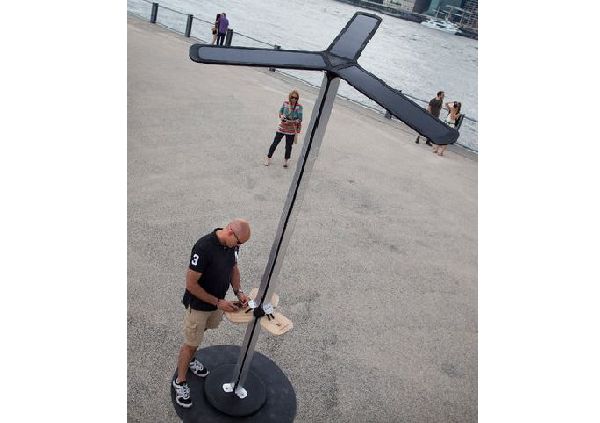 The stations are going to be installed today onward and will remain at place for three to four weeks at a time until October. The locations will be rotated that includes Governors Island, Coney Island, Orchard Beach in the Bronx, the Staten Island Zoo and Pier 59 in Hudson River Park. If the project turns out to be a success AT&T plans to introduce it in other cities too. The entire project is estimated to cost around US$300,000 to US$500,000.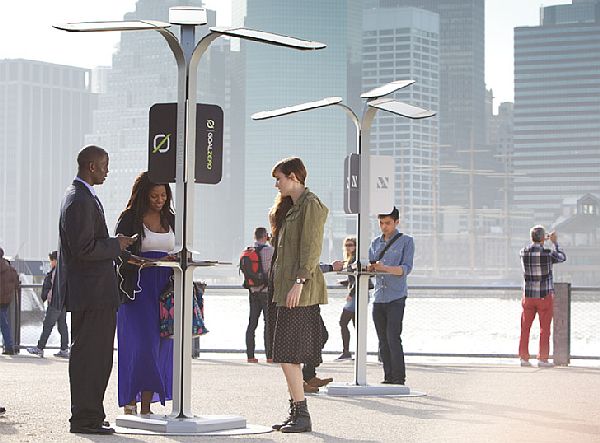 Via: NYTimes