Ban on plastic packaging of food and drugs in India: NGT seeks Centre's view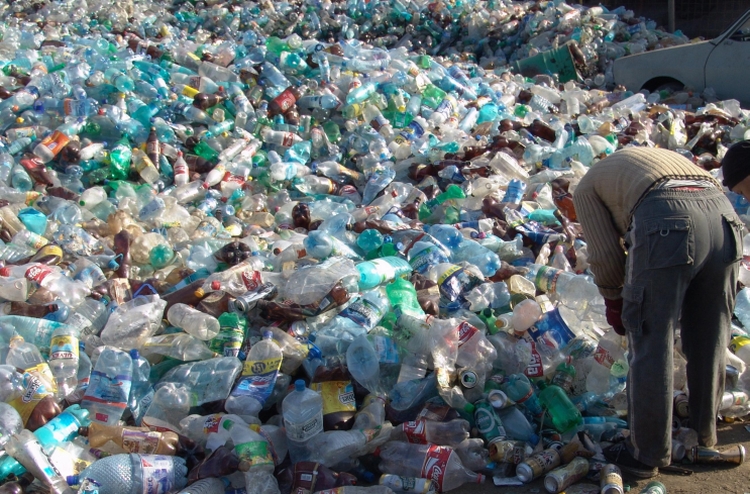 NGT has again slammed the Ministry of Environment (MoEF) over its affidavit which had said that the ministry failed to study various aspects of PET bottles packaging to reach any solid conclusion. The NGT also asked all the directed departments and stakeholders to file their submission regarding the proposal of ban on PET bottle packaging in pharmaceutical industry and food packaging.
A bench headed by Justice Swatanter Kumar said,
"It appears that none of the concerned ministries are prepared to take a decision which according to them at one time was need of the hour in larger public interest. Be that as it may, we will proceed with hearing of the matter and take appropriate decision in accordance with law.We direct all the parties before us i.e. Ministry of Health and MoEF (Ministry of Environment and Forests), CPCB and the Board under the Drugs Act and all the other respondents, stakeholders, Food Safety and Standards Authority of India and all the private stakeholders to place a note.
Last year, NGO Him Jagriti Uttaranchal Welfare Society had filed a PIL with National Green Tribunal (NGT) to declare complete prohibition on the use of plastic packaging in food and pharmaceutical formulations of any kind. The NGO pleaded the tribunal to consider health hazards of PET bottles in storage of drugs along with its harmful environmental impact.
In September 2013, All India Institute of Hygiene and Public Health had conducted a study on the use of PET bottles and containers in pharmaceutical industry, and had found that antimony, chromium, lead and DEHP concentration was high in all tested samples that increase on exposure to higher temperatures.
Based on this study, it had recommended phasing out the use of PET bottles in pharma packaging such as in liquid oral formulations for primary packaging of paediatric formulations meant for geriatrics, women in reproductive age group and pregnant women.
The proposal for the ban was already suggested by the environmental ministry (MoEF), Central Pollution Control Board and the Central Dugs Standard Control Organization (CDSO). The ministry's Drug Technical Advisory Board (DTAB) had also recommended a ban on plastic/PET containers. Other than that, national and international studies conducted regarding the health hazards of the PET bottles/containers also mentioned its carcinogenic effects. In 2010, a US study had suggested that contents of PET bottles and the temperature at which they are stores influence the rate and magnitude of leaching of various phthalates.
Another study cited by Himjagriti was that of the National Test House, Calcutta. The study had found that DEHP-phthalate level in pharmaceutical bottles stored at 40 degrees C was four-fold higher than the safe level defined by the US Environmental Protection Agency.
Doctors have also cited statements from the American Society for Reproductive Medicine and the International Federation of Fertility Societies that linked phthalates and a compound called biphenol A (bpA) with decreased fertility and increased rates of miscarriages.
All India Institute of Medical Sciences, New Delhi had also cited some similar studies and had said,
"We do not have any epidemiological studies from India that specifically link PET with ill health, but the evidence from other countries is strong. The phthalates that get released into bottles and have the potential to blend with the contents of bottles and contribute to health issues such as increased rates of miscarriages, pre-term births, and or development disabilities in the womb or during childhood."
Apparently, plastic packaging industry and pharmaceutical companies were scared and rushed to NGT and listed a number of reasons for not putting ban on PET bottles/containers. On one side, packaging industry worth thousands of crores has generated employment; on the other hand the packaging is cost-effective option for pharmaceutical firms. Firms even alleged that the government is planning to create shortage of medicines in the market as supply of a number of drugs would be hindered due to lack of sufficient glass bottles. The firms also pleaded that PET plastic is less harmful to environment and is used globally for packaging of medicine/drugs.
Therefore, in 2014, considering the negative impact of sudden ban on plastic packaging industry and supply of drugs, NGT had granted time of six months to Centre and various stakeholders to file their submission on the proposal of putting ban on plastic packaging.
In July 2015, when government against asked the government regarding the status of submission of final report, it showed incapability to conduct proper study to evaluate the pros and cons of the decision.
A bench headed by NGT chairperson Justice Swatanter Kumar pulled up the government for this and said,
"Plastic has been a controversial subject for years now. Somebody has to come out with some views. When did you (government) carry out the last study on the subject and when will you carry out the next study? When will that auspicious moment come? You (MoEF) are a responsible ministry. You can't keep the people hanging in air. People need to know whether its use is harmful or not. If they can't use plastic then educate them for using other alternatives."
Now, in August 2015, NGT had again asked the Centre and the stakeholders to file their submissions on the proposal as DTAB has clearly refused to take a final call on the issue. It asked the Centre to consider the finding of All India Institute of Hygiene and Public Health to decide further action on the issue.
Considering the wide number of evidences against PET packaging that suggest health hazard as well as negative impact on environment, it's time for India to find alternatives. Hue and cry will only make things messier for a country already suffering from poverty, poor health facility and degrading ecology. Whole world is aware of India's failure in managing solid waste, recycle it, or properly dispose of it.