Bionic Arch is the future look of how sustainable high-rises will change the way we live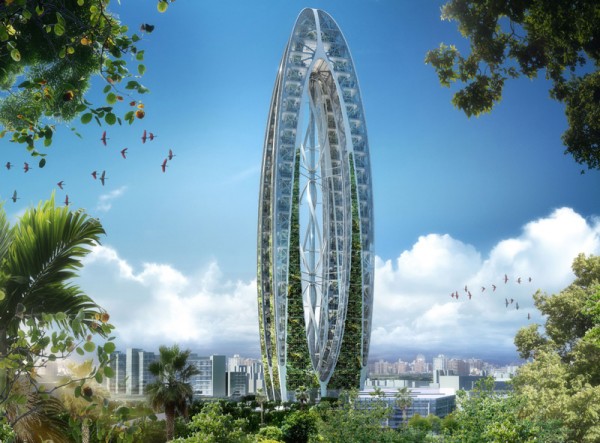 The competition for Taichung Gateway City Project in Taiwan saw a very niche entry by Vincent Callebaut, a Belgian architect who is mug when it comes to designing future buildings. His entry for this very sophisticated competition that demanded a design for the creation of Taiwan R.O.C; to honour the local architect traditions, with a perfect blend of economic, political, social and cultural achievements. Named as the Bionic Arch by Vincent it is a perfect symbol of modern lifestyle, innovation and bio-diversity of Taiwan on whole. The green building drenched in green credentials has an environmental integration of park and Greenland, integration of green vertical platform, sky gardens, living facades and most importantly interaction between human and natural oasis.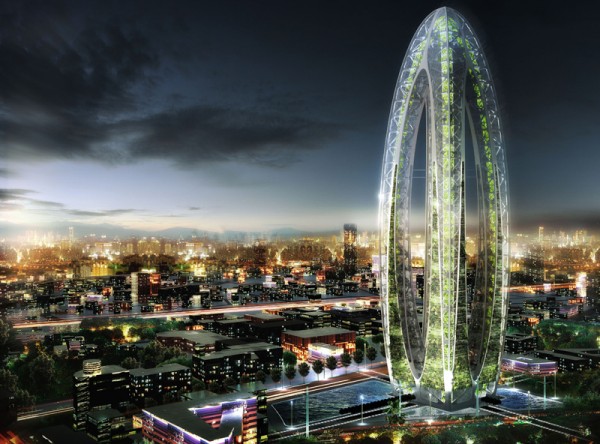 The proposed Taiwan Tower will become a new example of 100% self-sustainable environment having CO2 zero-emission, thereby contributing to energy saving and reduction in carbon emission. Although Vincent's design did not make it to the final shortlisted entries but still it is spell-bounding.