Chennai Floods Not Natural, Climate Change and Unrestrained Construction Major Causes, Say Experts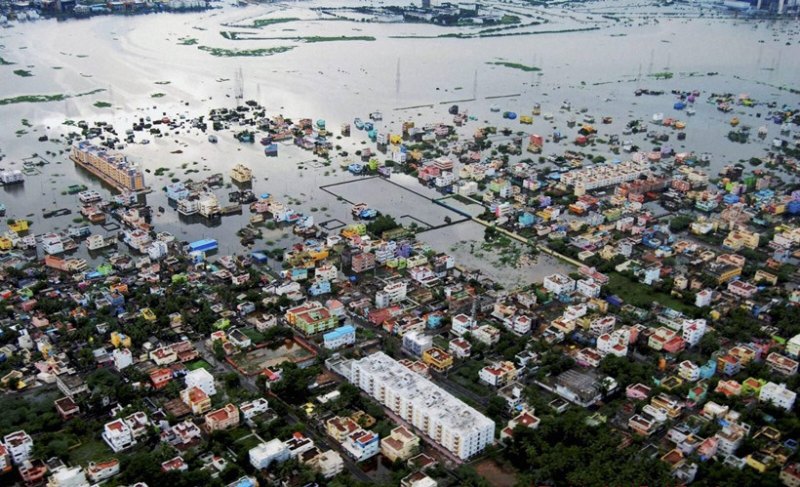 India's Centre and State governments may not like the idea of accepting that climate change and urbanization are two undeniable causes that have intensified the flood. It's true that concrete has taken over natural water storage spaces and drain water network is in pathetic state owing to regulated, unplanned, and rapid construction of commercial and residential structures.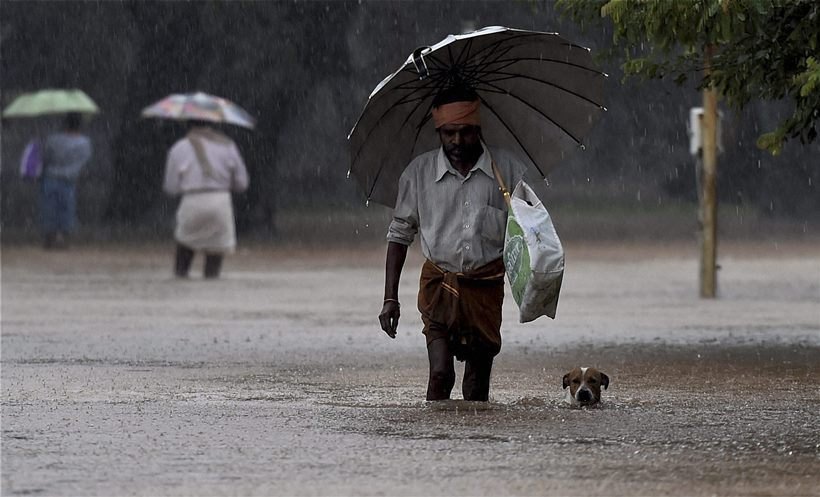 Chennai rains broke the record for highest rainfall in past  the100 years. The floods have been ranked state's worse ever. So far, about 200 people are dead and over 400,000 are displaced. Over 20,000 hectares of cropland is submerged in flood water. The state government has estimated the loss worth Rs. 8,481 crores and has requested the Centre to issue Rs. 2,000 crore for relief operations. Centre has already released Rs 940.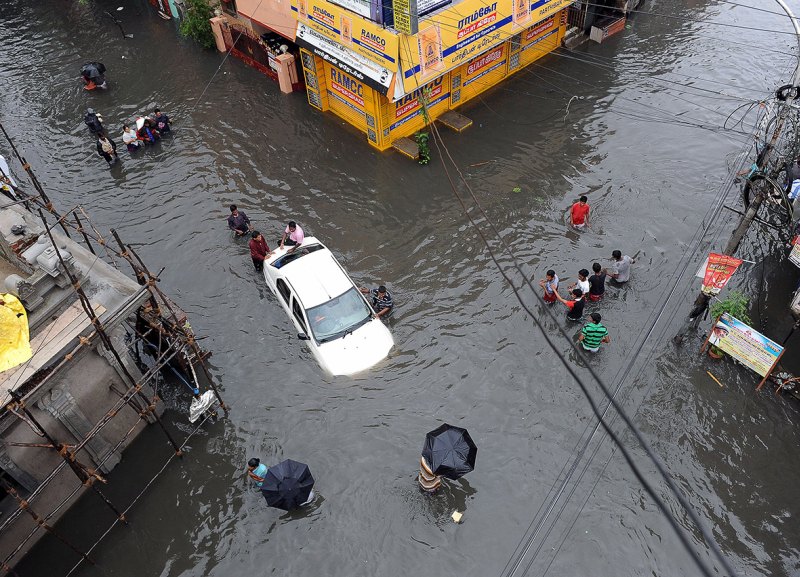 Meteorological department has expected to receive about 3 feet rainfall in next two days, which could worsen the conditions and result in more loss worth hundreds of crores in addition to what the State has calculated so far. But the disaster isn't completely natural and human activities are responsible for it.
The floods have stirred a debate at the ongoing Paris Climate Summit too. The mad weather was sighted as an example as how the countries like India are victims of climate change that is a result of emissions from rich industrialized nations in the past. Chandra Bhushan, deputy director-general of Delhi-based Centre for Science and Environment said,
"We are now experiencing the full blown impacts of climate change. The extreme rainfalls that Chennai is experiencing are a direct outcome of our ever warming planet. The global average temperature has increased by less than 1 degree. Think what will happen at 2 degree temperature increase."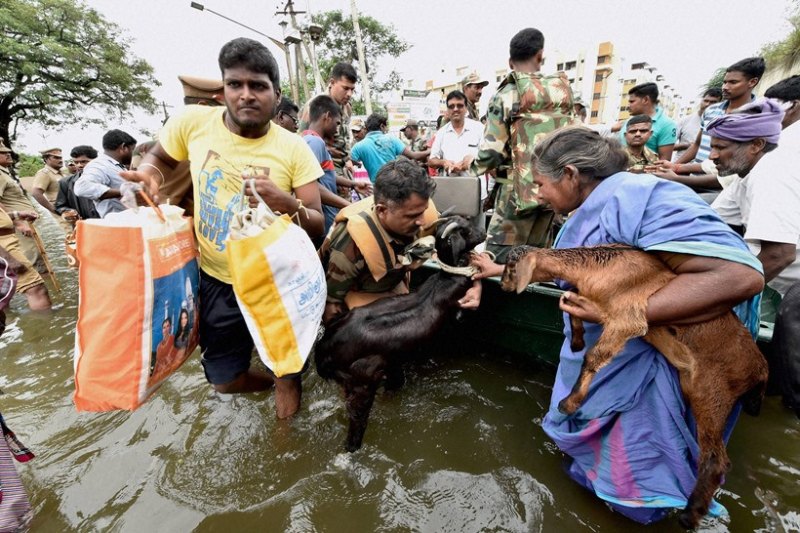 Scroll Down For View 20+ Pictures
The think-tank Centre for Science and Environment (CSE) also confirmed the association of climate change with change in pattern of rains across India. According to Arjuna Srinidhi, programme manager, climate change, CSE,
"While the increasing frequency can be attributed to climate change, our own urban planning is definitely to blame for the level of damages. Of nearly 650 water bodies that Chennai had some decades ago, just about 27 are left now. Area of large lakes has been encroached upon and so there is no water holding capacity."
According to Harjeet Singh of Action Aid India,
"Climate change has always been a contributing factor. We cannot say that it is 100 per cent because of climate change. Here we are talking about the scale of destruction and such rains which have happened after 100 years."
He further added,
"The floods in Tamil Nadu are yet another example of the extreme weather events we were warned would become normal with climate change. It is vital that the central, as well as state governments, in India start preparing for similar devastating impacts in the future. Meanwhile the events in India should send a startlingly clear signal that the Paris climate deal must help to reduce further loss and damage to our planet."
The forests are depleting and earth surface is so much covered with concrete that it prevents seepage of water into soil. Due to lack of efficient drainage network, rainwater has no choice but to take to the streets. Chennai has only 855 kms of storm drains as against 2,847 kms of urban roads. It explains how inadequate infrastructure added to the misery.
According to a report,
"Virtually every one of the flood-hit areas can be linked to ill-planned construction. The Chennai Bypass connecting NH45 to NH4 blocks the east flowing drainage causing flooding in Anna Nagar, Porur, Vanagaram, Maduravoyal, Mugappair and Ambattur. The Maduravoyal lake has shrunk from 120 acres to 25. Ditto with Ambattur, Kodungaiyur and Adambakkam tanks. The Koyambedu drain and the surplus channels from Korattur and Ambattur tanks are missing. Sections of the Veerangal Odai connecting Adambakkam tank to Pallikaranai are missing. The South Buckingham Canal from Adyar creek to Kovalam creek has been squeezed from its original width of 25 metres to 10 metres in many places due to the Mass Rapid Transit System railway stations. Important flood retention structures such as Virugambakkam, Padi and Villivakkam tanks are officially abandoned."
Studies show that Chennai has lost about 99% of its vegetation to so called unplanned development.
Rain in South India depends on the depression over the Bay of Bengal that has intensified rains into a cyclone. The change in the pattern of monsoon has been drastic during last few years. South Asian cities such as Dhaka, Rapwalpindi, Mumbai, Jamshedpur, Patna and Ahmedabad are among worst hit by floods.
In last five years, floods have hit hard some other Indian states too. Kashmir and Uttarakhand serve as apt examples for the world. So far, global temperature has only risen about 1 degree Celsius and it is resulting in such havoc.
Bad news is that environmental researchers predict 2 degree Celsius to 4 degree Celsius rise in global temperature owing to rise in emission levels. The consequences can be predicted using events in  Chennai as a scale.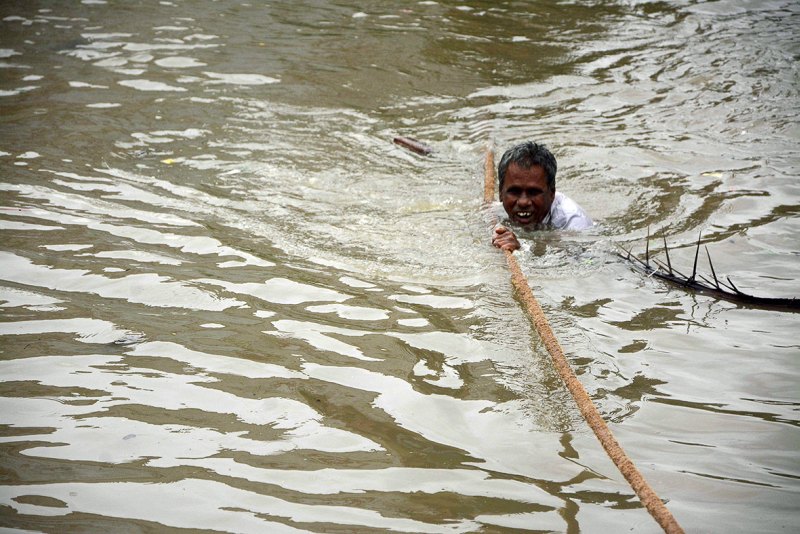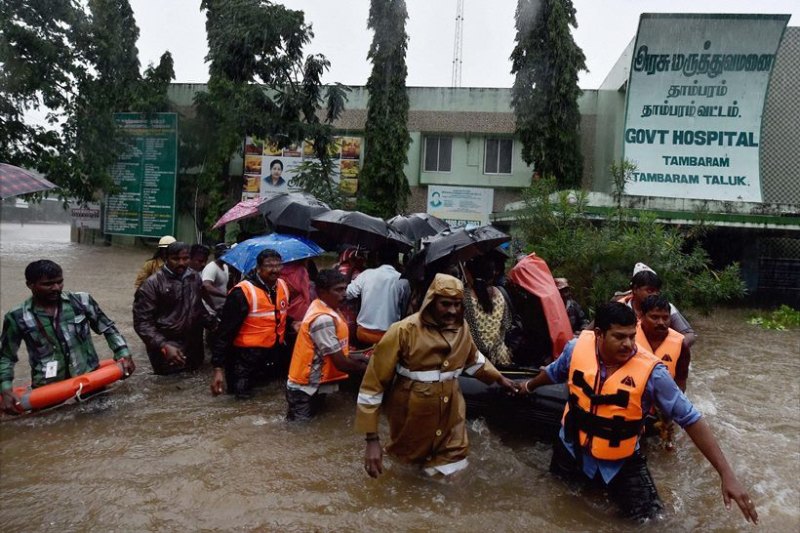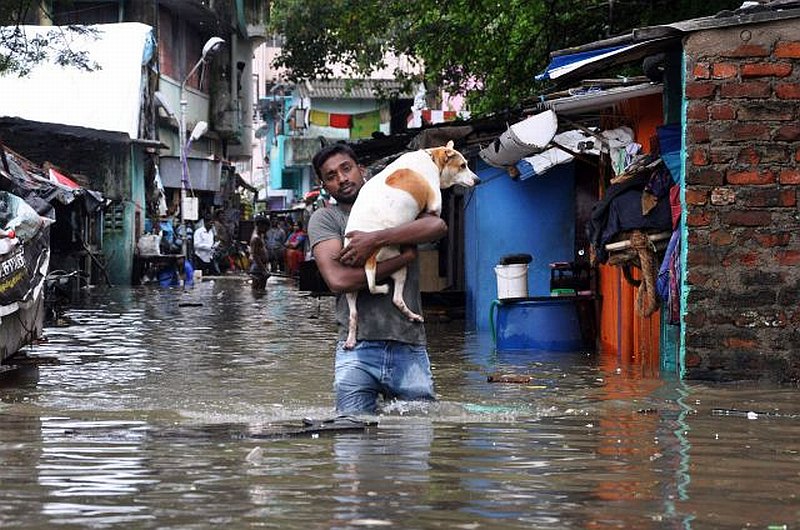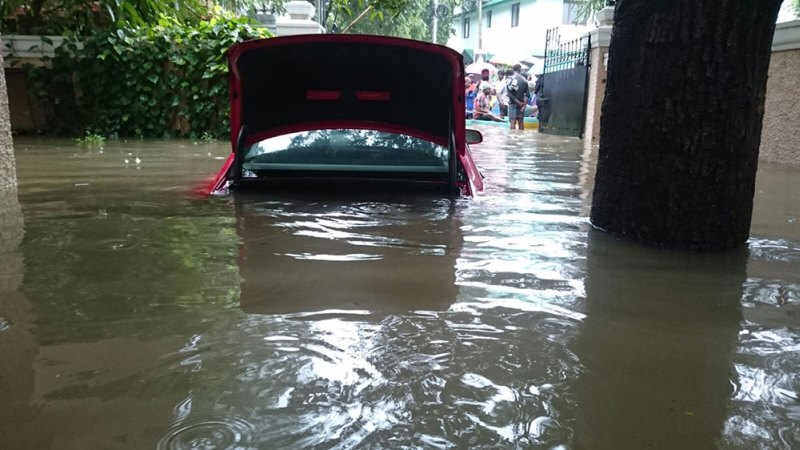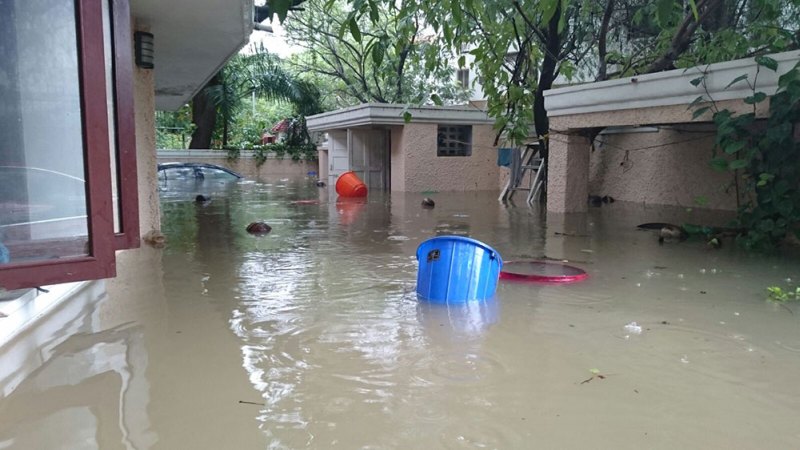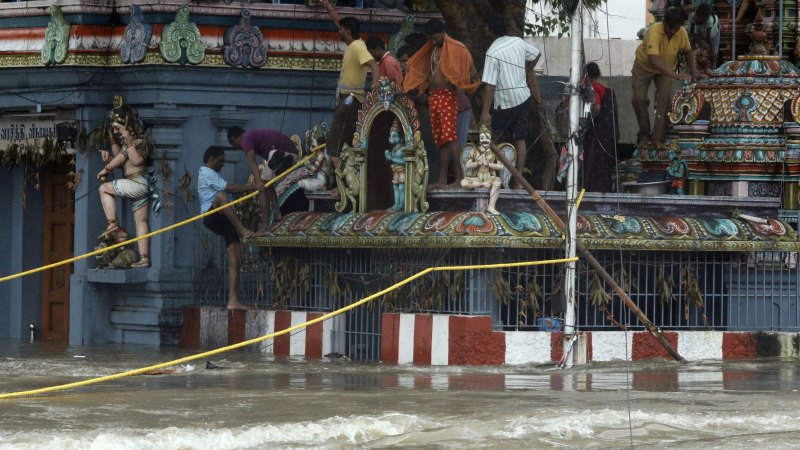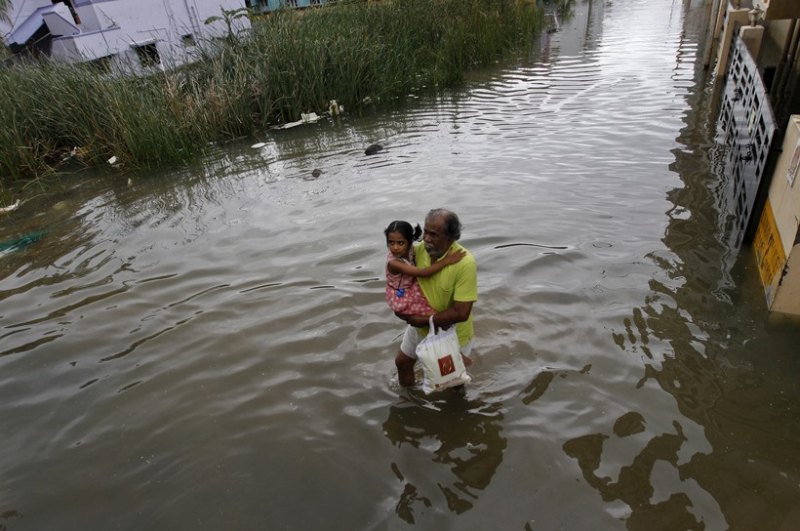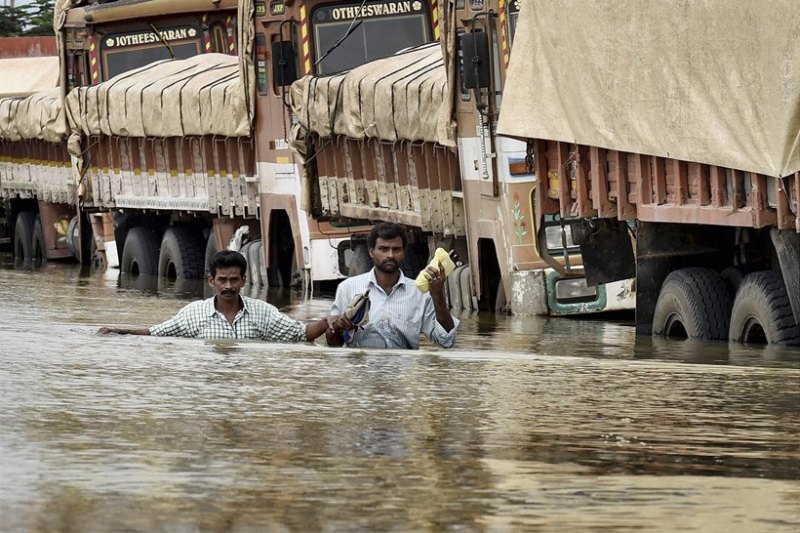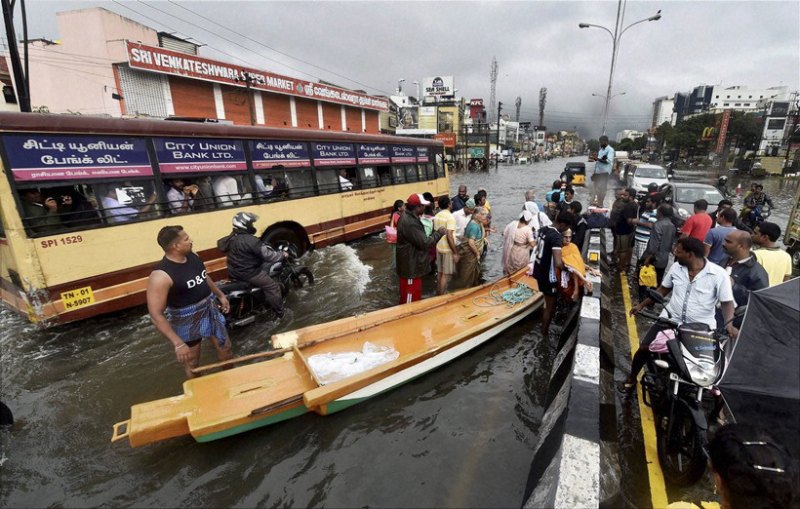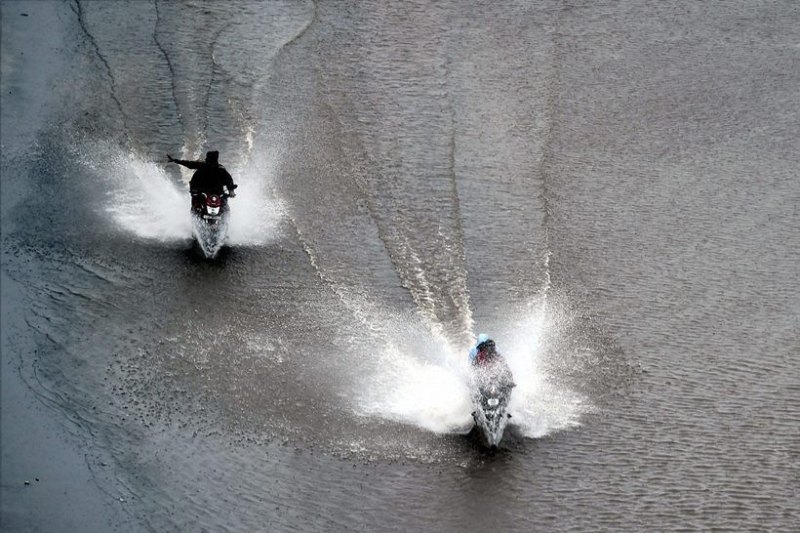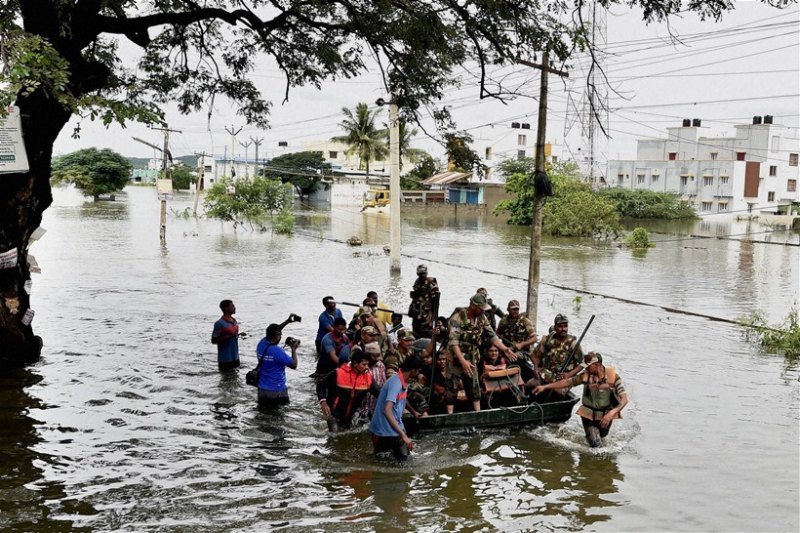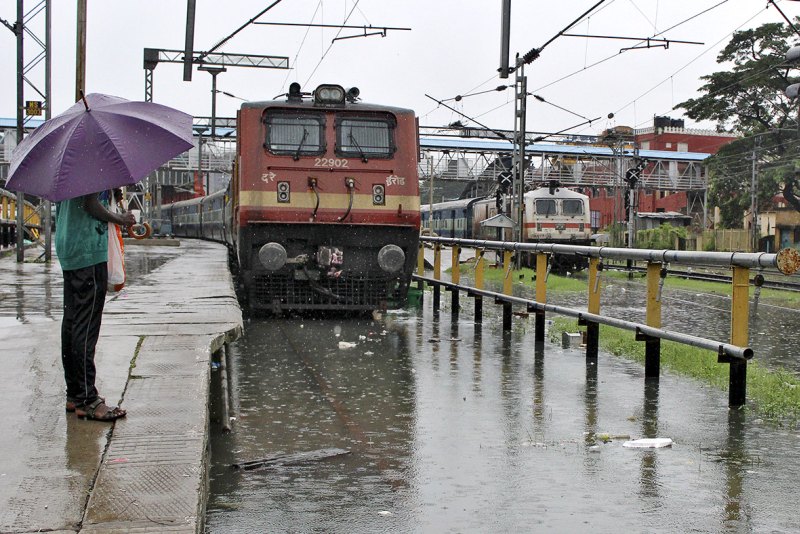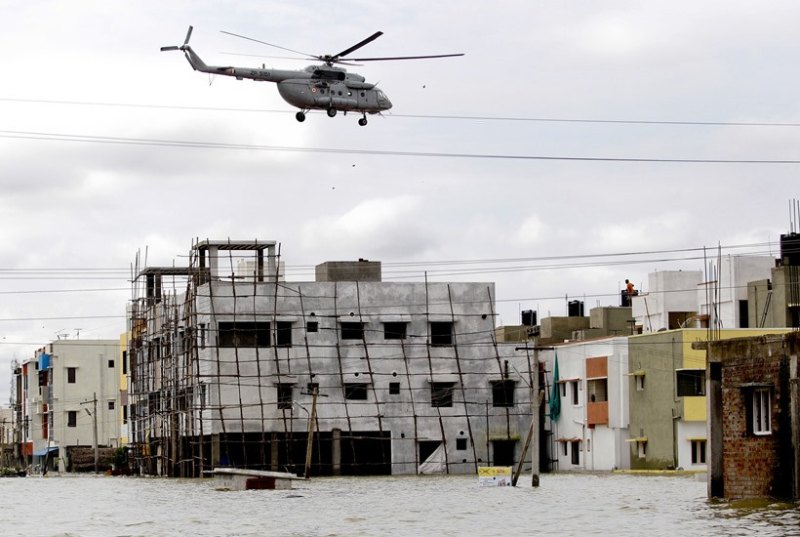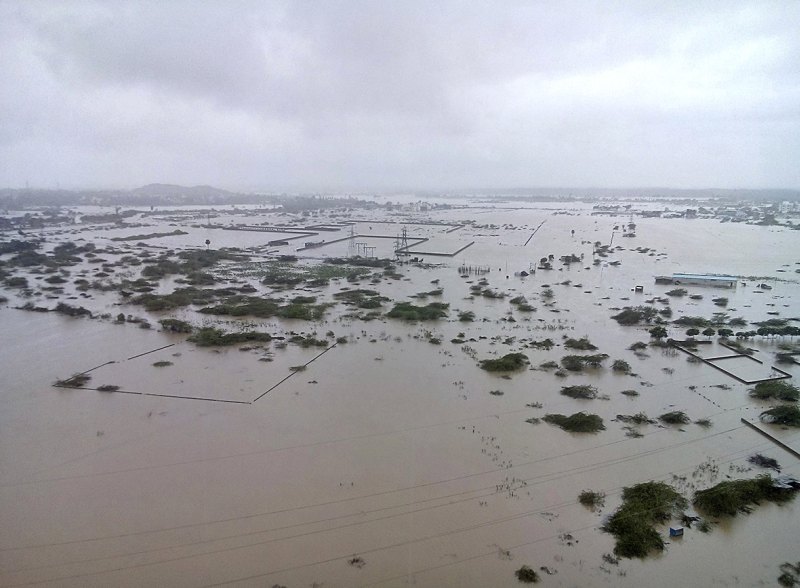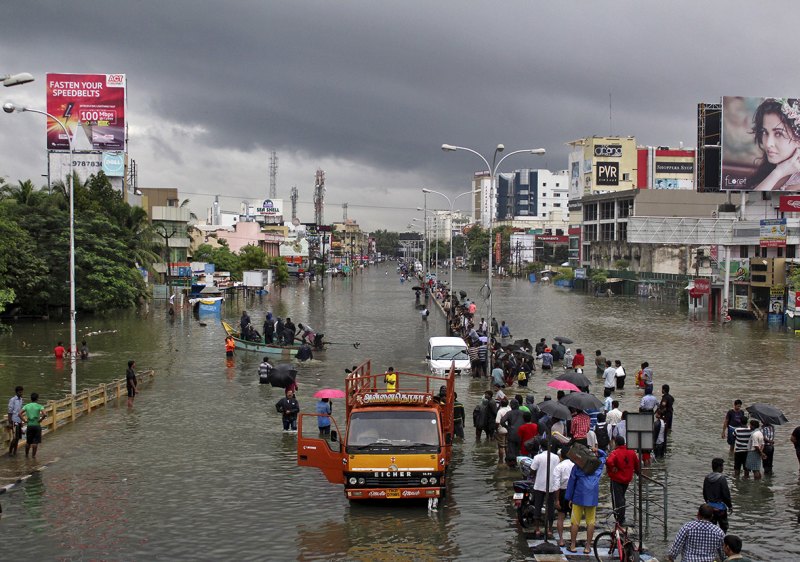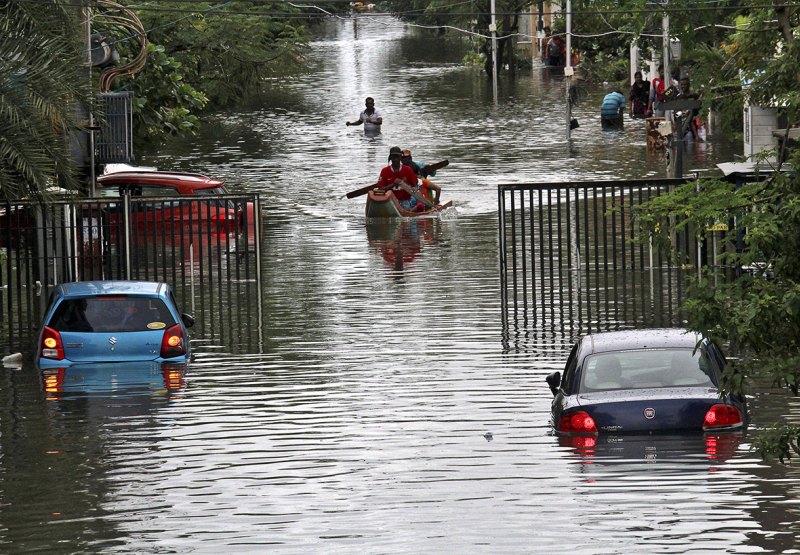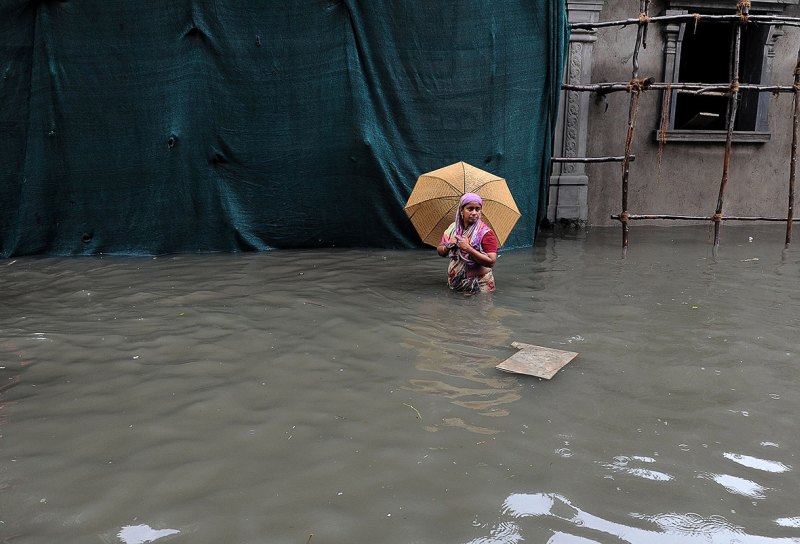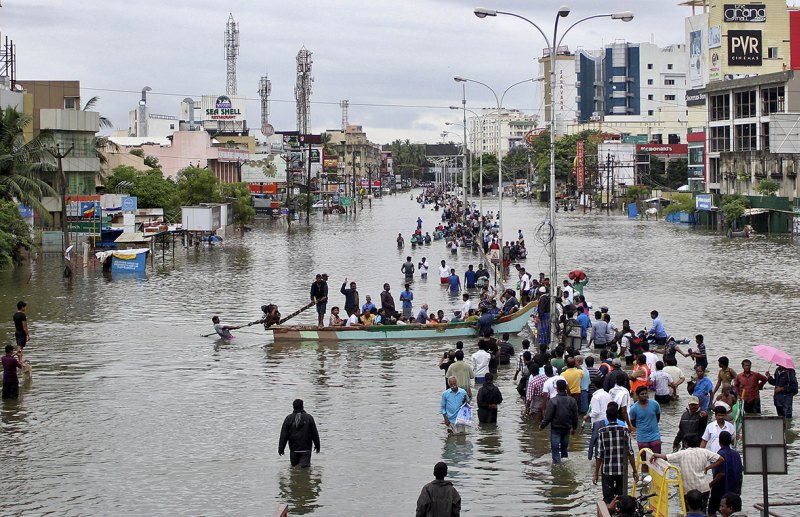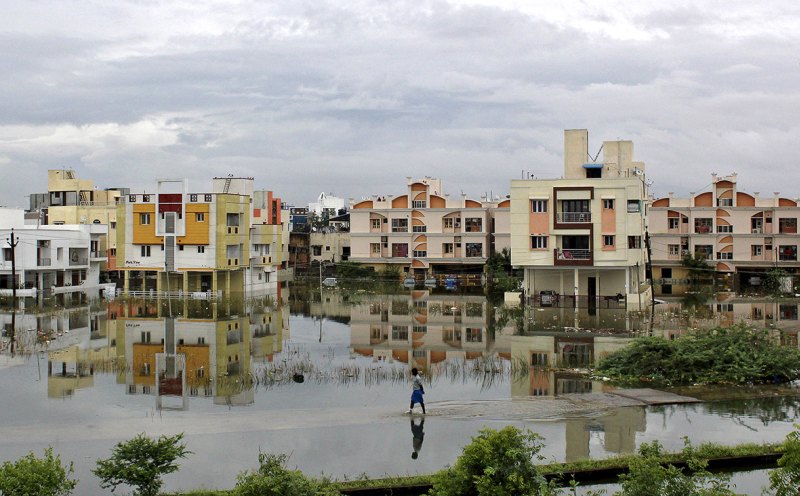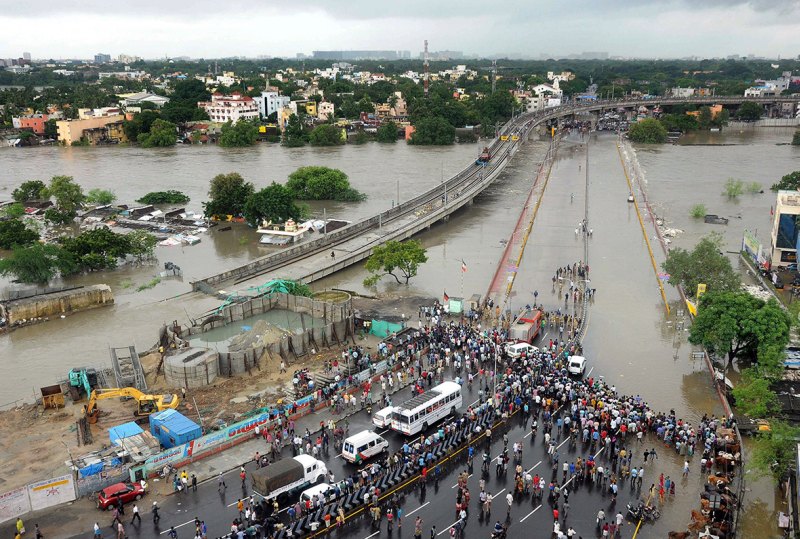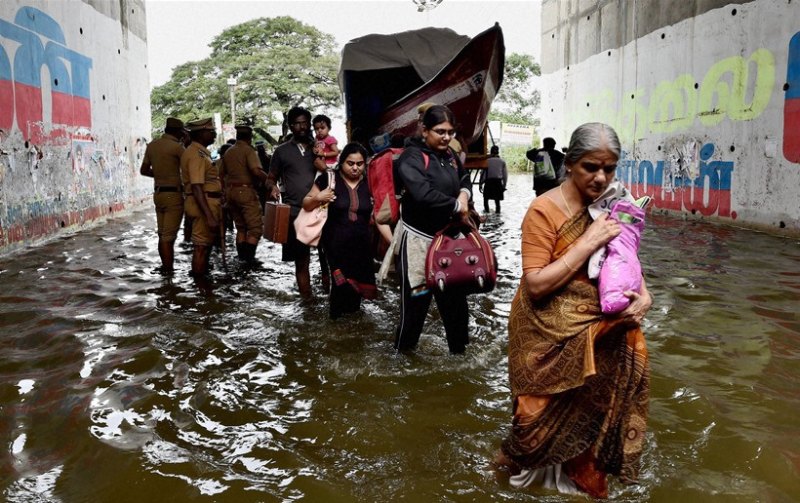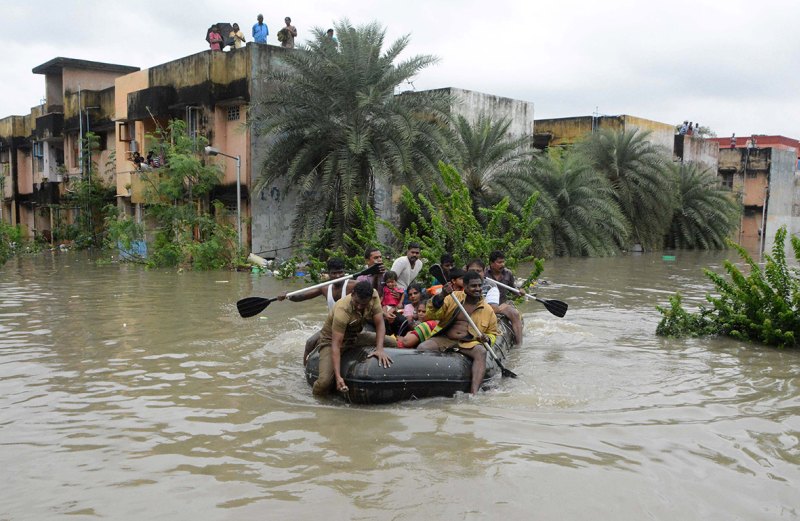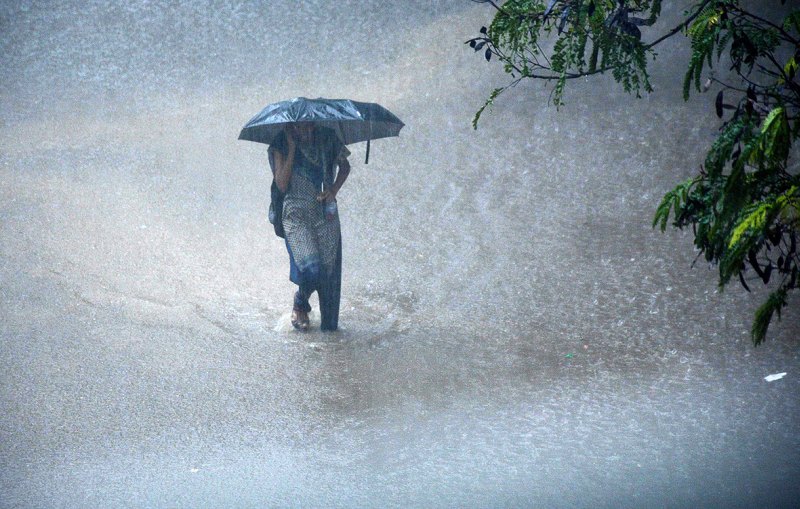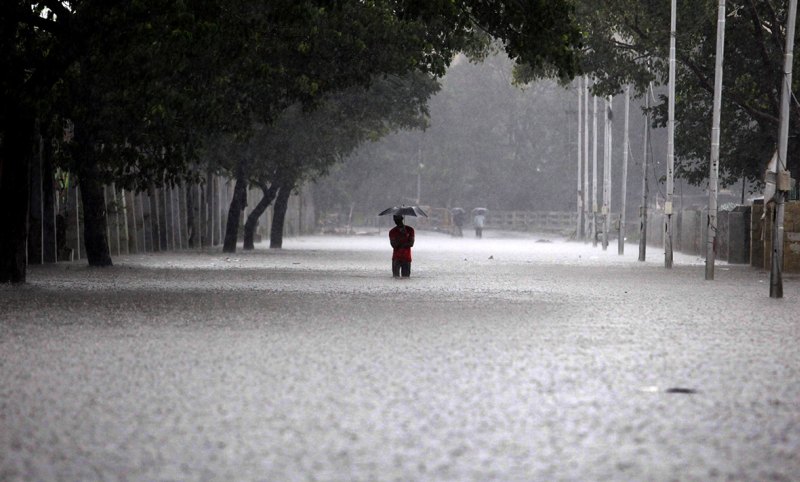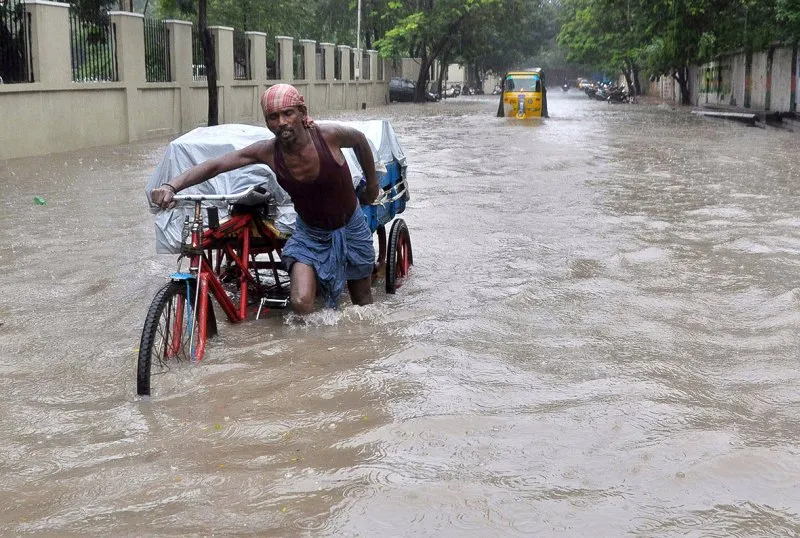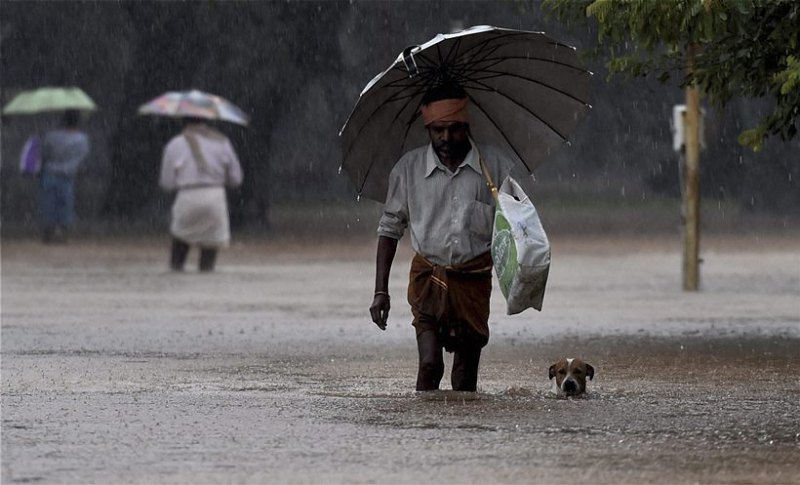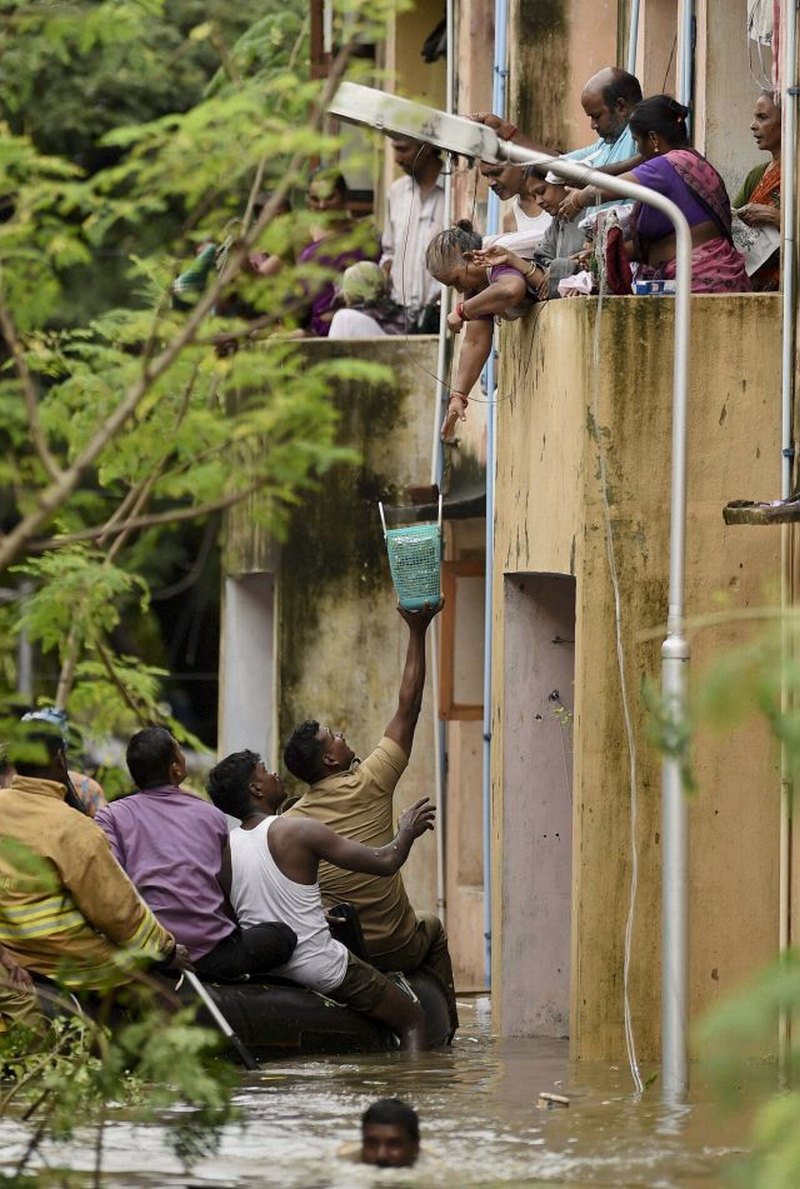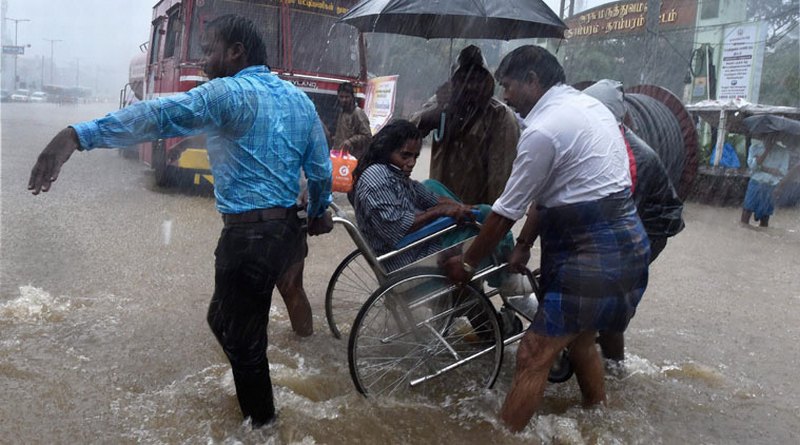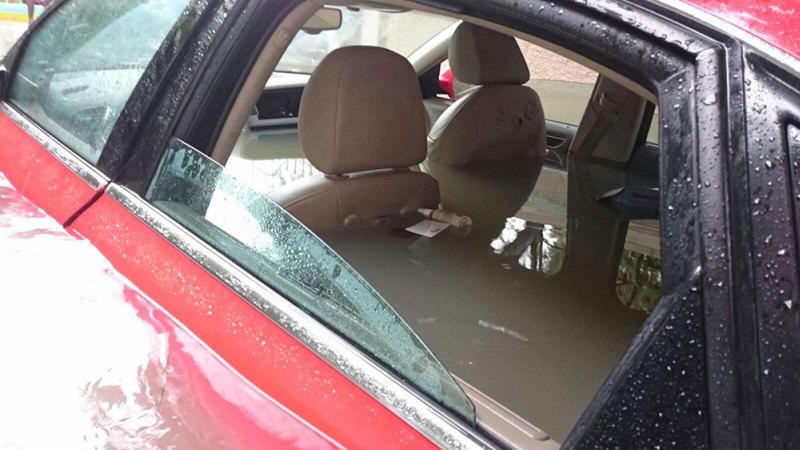 Image Credits: IB Times/ Indian Express/PTI/ AFP/ ScoopWoop